My son was recently accused of bullying.  He's five years old.  He's in Kindergarten.  It wasn't bullying, as it turns out. But the hours and days until we knew for sure that it wasn't?  A hellish nightmare full of heartache for us as parents.  He was wrestling with a pal on the bus (not appropriate, but it happened) and got carried away.  Both boys said the same thing to the principal in separate conversations.  They walked from the office together as buddies after they met with the principal.  We got lucky-both families, I mean.  Really lucky.  That's a big part of why I agreed to work with Take Part and help them to promote this STOP BULLYING campaign to try to get as many people to pledge against bullying with me.
But every single day, kids aren't so lucky.  It isn't just wrestling gone too far, or a misunderstanding.  It's real and in your face and life changing for many.  It's pain and crying and heartbreak and loneliness and suffering- often, in silence. Our experience with our son and his friend was so short, and had a happy ending, but it gave me a lot to think about.
Please won't you retweet this and help spread the word?
Let's pledge to fight bullying together. Let's put an end to it. #Bullying #cyberbullying mamalovesherbargains.com/2013/04/bullyi…

— Brett Martin (@brettbmartin) April 12, 2013
With the dawn of social media has come all kinds of new ways to taunt peers and belittle others- and another way to bully others.  Sure, I love social media. It's fun.  It's clearly a huge part of my blog, interacting with friends, family, peers, readers, fans, brands and PR folks.  Normally, we talk about the happy side of things. But the fact is that social media isn't all sunshine and roses.  It just isn't.  But really, nothing ever is.  Just like school isn't just about academics.  People are people and sometimes they are mean.  Cruel.  Enough to send people into depressions, to hurt themselves, or take their own lives.  That's not me being dramatic, friends. That's the truth.  That's why I'm writing this today. We have to make it stop.  The bullying, the cyber bullying.  We have to promise, each of us, to take a pledge and follow it and put a STOP to bullying.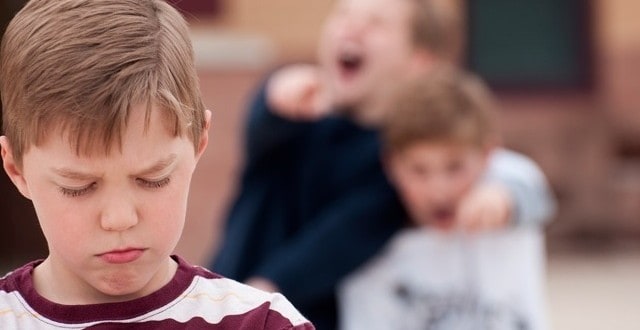 What IS bullying?  By definition, it's intentional aggressive behavior (there are other definitions, but this one pops up the most, the idea is there) .  And it's not restricted to any age group, it's not just kids and it's not just adults.    What scares me is how much more open we all are- especially our kids- to this, in this day of social media.  We have to teach our kids how to protect themselves, but we also have to educate ALL children about bullying and what it means- and what to do if it happens.  Actually, I take that back. We have to educate everyone about what bullying is.  As we educate one another about bullying and get them to understand how devastating it can be and is, we can take the pledge to fight bullying together.
My friend's little girl was bullied on her school bus when she was in kindergarten.  An older child was taunting her, pulling her hair, and ultimately, video footage from the school bus helped to ensure the older child was no longer able to hurt my friend's little girl.  A boy in a high school near mine took his own life – he was bullied by peers for years and years.  Bullying isn't just happening in some other town in some other state. It's not on the West Coast, nor the East Coast.  It's here, it's there, it's in my school, it's in your school.  It's happening everywhere.
Thanks to TakePart for sponsoring today's discussion