Spring has arrived and that means it's time to get out all the bikes, wagons and strollers for the little ones. With all of the wheeled toys I have around the house, it always seems like somebody is missing out. Either I don't have an age appropriate bike, or they have simply outgrown/aren't big enough for the bikes that I have. Radio Flyer is my FAVORITE brand of bike and wagon. We have several of their items and they never fail to last the longest and have the best quality. Besides, who can resist the classic look of the red radio flyer????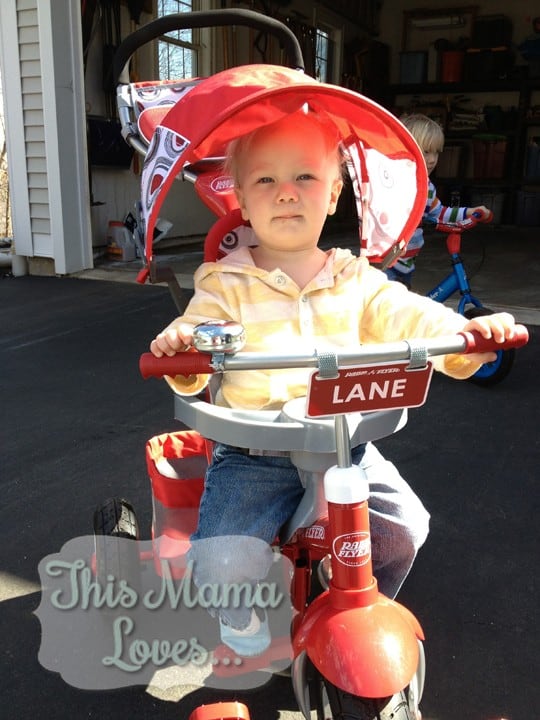 I was SO SO excited to learn that Radio Flyer now offers Build A Trike- and that they wanted me to review one!. And just like it sounds, this allows you to customize and build your own radio flyer bike. And they have a TON of special accessories to choose from.  Not only is the customization fabulous,  but this trike is built to last your child through 4 stages!!!  That's 9 months – 5 years.   What a great investment for half a decade worth of use.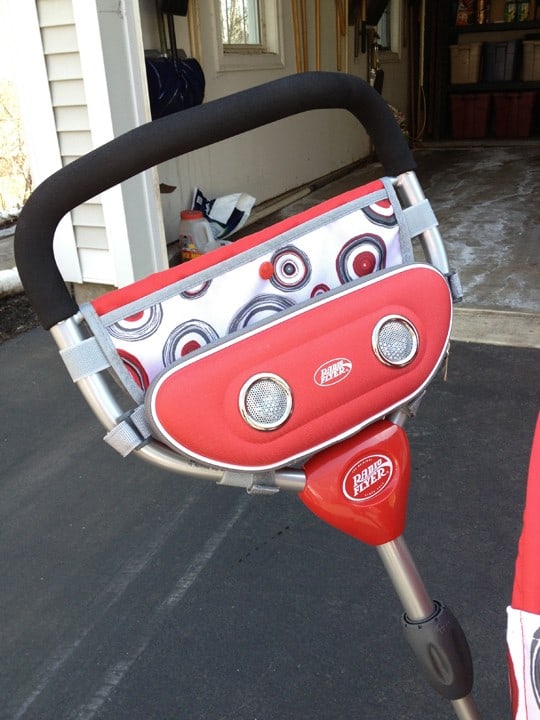 You can build your own Trike direct from the radio flyer website at www.radioflyer.com    The process is simple and fast.  It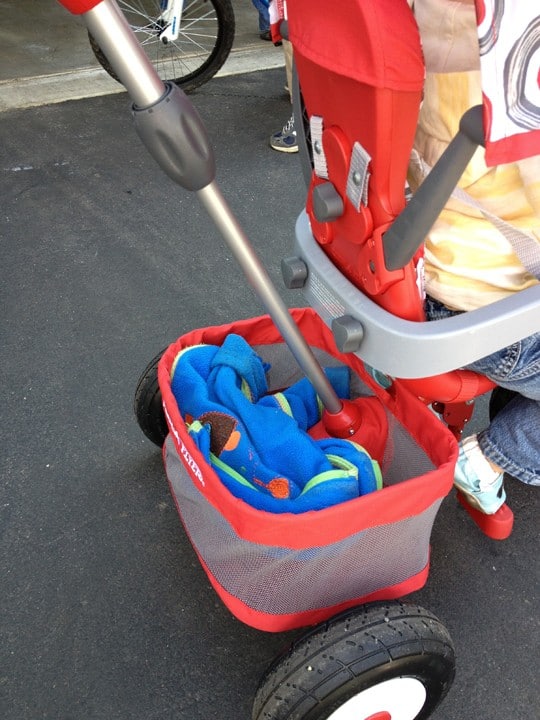 took me 5 minutes to customize my own bike.  The site leads you step by step  through the process, and displays options along the way.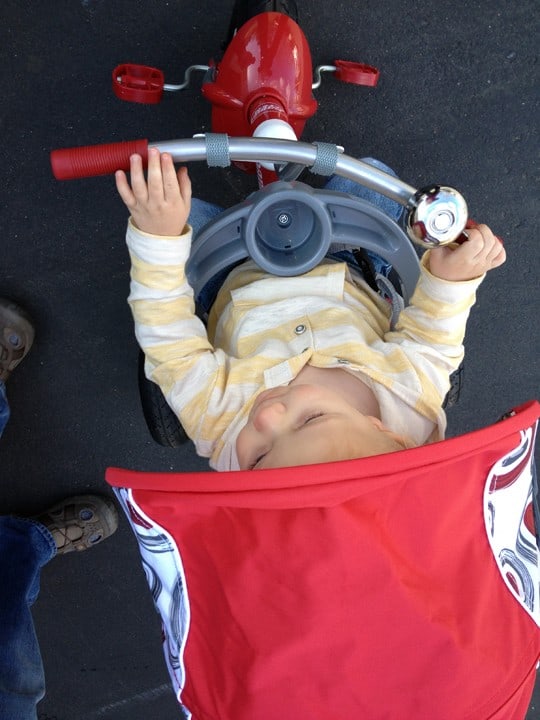 Accessories for the Radio Flyer Build A Trike include the following:
Trike Color
Tires (Classic or Air)
Storage (bucket or basket)
UV blocking Canopy (in your choice of 3 fabulous fabrics)
Headrest and Seatbelt
Wrap Around Tray
Safeguard Speaker ( a weather resistant case that attaches to your MP3 player)
Parent Pouch (attaches to the back of the handle for your keys, sunglasses or water bottle)
Personalized Name Plate 
I love how the site tallies the cost of your bike as you are building it.  In addition, they display your bike right on the screen, adding accessories as you customize.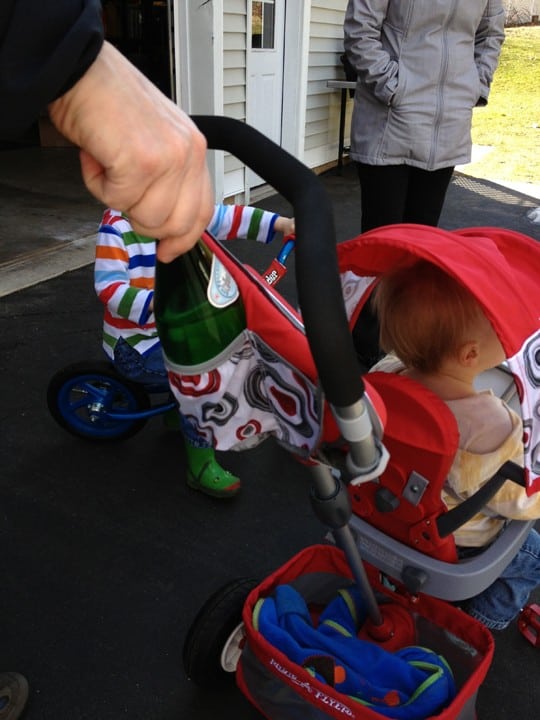 We received our bike shortly after placing our order.  It came in many pieces and took about one hour to assemble.  Once assembled, the bike appears to be very sturdy and stable.  My little one hopped right on and wanted a ride right away.  He is 18 months, so we used the handle of the back to help push from behind.  He loved that he was able to help steer in the front and pretend to peddle.  The storage basket and parent pouch came in really handy for bringing along necessities and extra toys.  We chose the air tires and are very impressed by the smooth ride and rugged durability.  We also chose the UV blocking canopy, which is so functional and stylish looking.  The headrest and seatbelt work well and keep my wiggly little one safe.  Another favorite feature is the Safeguard Speaker.  I just plug in my iPhone and off we go.  My toddler loves listening to his favorite music while we ride around the neighborhood.  So fun!!
I highly recommend checking out the Radio Flyer Build a Trike.  We just absolutely love our fun, stylish and durable new tricycle and look forward to years and years of enjoyment in the future!
Radio Flyer also offers a Build a Wagon as well.  Perfect for those moms looking for a new wagon for the summer.
"A sample of this product was provided to facilitate my review.  All opinions expressed are my own."