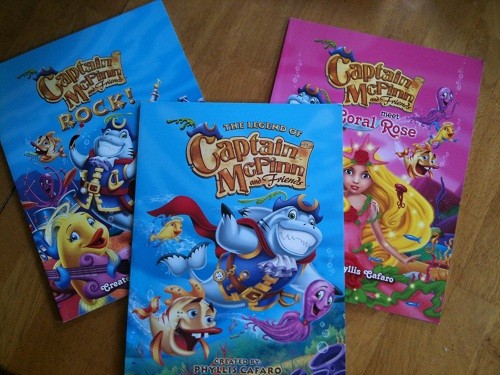 I thought that dealing with bullying was something I'd be maybe starting to worry about when my oldest child was maybe in grade 7 or 8.  As it turned out, I was wrong.  Bullying can and does exist at almost every grade in school- even with the little kindergarten children.  My  then-kindergarten student was bullied on the bus by a third grader- only for a short time, but it left a very lasting impression on me, as well as my daughter.
My eyes were opened very quickly that I needed to educate my children not only on how to be a kind friend, but also how to deal with being bullied.  I was very unprepared and, quite honestly, floundered.  I remember tearfully telling my husband after the kids had gone to bed that night how I wanted to go over "that girl's" house and give her what-for.  Which might make me feel great for 22 seconds, but would help absolutely nothing.  (Let me tell you, that Mama Bear instinct kicks in REALLY fast when someone's bullying your child!  Whoa!)
I guess I'd forgotten that I was in third grade when Lisa F——- started punching me in the stomach when our class was lined up to go someplace.  The first few times, I quietly sucked it up and said nothing.  After a few times, I guess she wasn't happy with my lack of response, and kicked it up a notch.  She hit me very hard a few times, and I was beside myself.  I didn't know what to do, so I sat at my desk and cried.  My teacher didn't see any of this, and didn't notice I was not there until the class arrived at the library.  She'd rushed back to check on me and scolded me for not staying with the class.  To be honest, I cannot remember anything more of the conversation and I'm sure she dealt with things, it isn't like she was a mean or unfair teacher.  My mom's way to deal with things was to force playdates with Lisa and me every Saturday for a few months.  Oh, did I hate them.   Perhaps they did do something, because I do not remember Lisa ever punching me again.  But I hated having those playdates, and resented my mom for making me go.  I can tell you with mom hindsight that she was doing what she thought was best.
I was recently asked if I'd check out the new series, Captain McFinn and Friends, created by Phyllis Cafaro,  and inspired by her own grandchildren.  Ms. Cafaro works hard to teach children important life lessons to help initiate positive changes in children through stories and music.  Captain McFinn and Friends is a series that works to teach children to be buddies and not bullies- the stories teach children to
These books are great- they are enjoyable to read, have engaging characters and are not super preachy in tone.  The kids read them or ask me to read them because they want to hear the stories again, and that speaks volumes to me.  Books like this should be in libraries and classrooms so that lines of dialogue are open and maybe we can get this bullying epidemic under control.  The drawings are fun, vibrant and the characters are quite well drawn.  The kids and I love the fish friends!
I'm very anxious to see what comes with the S.H.A.R.K. program coming this fall- I've already asked to see if they can send some sets to my school here in town.
New to hit shelves beginning in June – Captain McFinn and Friends Rock!: The day Captain McFinn and his Undersea Friends start a band, they learn about more than just making great music. When Bella feels left out, it takes some extra Finn Power to get everybody ready for the big contest. Will hard work and friendship win the prize, or will Tox and the Barracuda Brothers ruin the fun?

The Legend of Captain McFinn and Friends: In this story we are introduced to the friendly black tip shark, Captain McFinn, who was once one of the biggest bullies on Sandy Dusty Reef.  He meets the Undersea Friends who teach him, through kindness, that being a friend is always better than being a bully.  Captain McFinn transforms from bully to leader and protector of the Sandy Dusty Reef.

Captain McFinn and Friends Meet Coral Rose: Captain McFinn and Friends go on an adventure of discovery when they stumble upon a new paradise where they meet their newest friend, Princess Coral Rose – The Princess Between the Tides.

Captain McFinn and Friends "Finn-tastic" Activity and Sticker Book: This fun-filled activity book, which ties into the series, includes connect-the-dots, coloring pages, stickers, mazes, matching pictures, word searches and more!

Captain McFinn and Friends Mobile App and eBook will be available as a free download this fall for all iOS and Android platforms, Barnes and Noble NOOK and Amazon Kindle devices.

Captain McFinn and Friends 'Come Along With The Friend-Ship Band': This sing-a-long music CD is packed with 14 upbeat and catchy songs that young children, teachers and friends can dance and sing-a-long with and find out what all the fish are tapping their fins to! The songs were produced and written by award winning songwriter, Terry Sampson, whose other work includes Angelina Ballerina and Winnie The Pooh.

The entire Captain McFinn and Friends series is available online at www.captainmcfinn.com, and also at the major online retailers www.amazon.com andwww.barnesandnoble.com.  The retail prices for the hard cover books are $17.99 and the soft cover books are priced at $9.99.  The music CD retail price is $9.99 and the activity book costs $5.99

Beginning in the fall, Captain McFinn will introduce S.H.A.R.K. Patrol, an anti-bullying educational program for teachers to educate K-3 students how to recognize bullying, and protect themselves and others against it.  S.H.A.R.K. (Students Help Achieve Respect and Kindness) Patrol was developed by accredited educators to prevent bullying by reinforcing positive behavior.  The program offers educators tools for themselves, students and parents, such as storybooks, complete lesson plans, puppets, sing-a-long CD, posters, stickers and more.  Items will be sold as a complete kit or separately; perfect for any district or classroom budget.

Additionally, a portion of the proceeds from Captain McFinn and Friends product sales will benefit the Captain McFinn Foundation, which supports a variety of children's charities.
 Samples of this product were received to facilitate my review.  Opinions are my own.
0