Who doesn't love Chex Party Mix? In our family, it's made a few times a year, especially at the holidays.  So delicious and there's pretty much something in there for everyone…although truth be told, if you are sharing some with me, you'll notice the pretzels vanish pretty quickly.  I can't confirm nor deny that it's me, but there's a history of pretzels disappearing from the mix. Anyway, with end of the year "everything" coming up in the next month, we'll be having a lot of occasions to entertain around here, including a few hikes planned.  I thought it might be fun to take some Chex Party Mix and try the Chex Party Mix Snack Bar idea, sponsored by  Chex Party Mix.  Here's our take on this fun idea- and you can modify ingredients for your guests or family! You really can customize this snack bar idea any way you want to, with a few mix-ins or a dozen.  The choice is yours.
Chex Party Mix Snack Bar
Ingredients
3cups Corn Chex™ cereal
3cups Rice Chex™ cereal
3cups Wheat Chex™ cereal
1cup mixed nuts
1cup bite-size pretzels
1cup garlic-flavor bite-size bagel chips or regular-size bagel chips, broken into 1-inch pieces
6tablespoons butter or margarine
2tablespoons Worcestershire sauce
1 1/2teaspoons seasoned salt
3/4teaspoon garlic powder
1/2teaspoon onion powder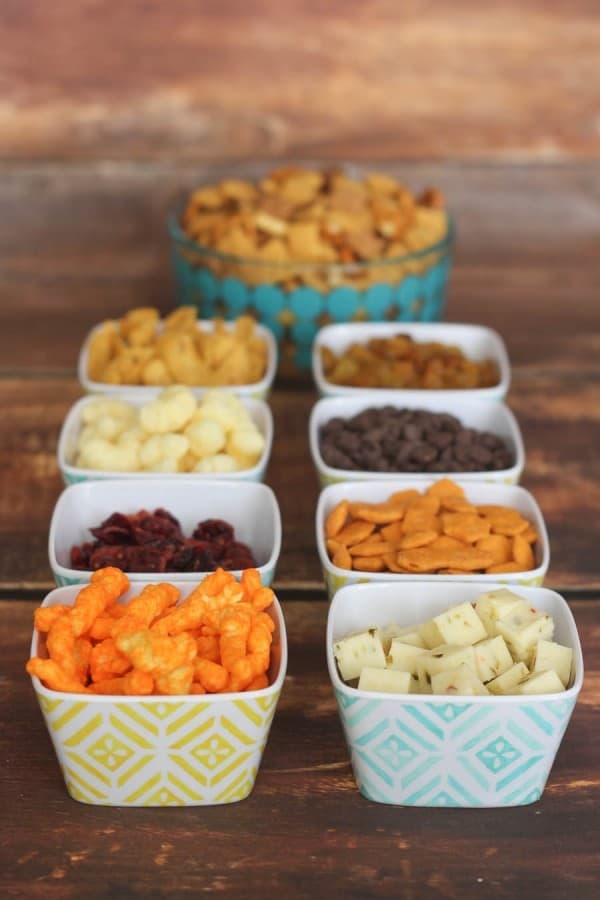 Directions
In large microwavable bowl, mix cereals, nuts, pretzels and bagel chips; set aside. In small microwavable bowl, microwave butter uncovered on High about 40 seconds or until melted. Stir in seasonings. Pour over cereal mixture; stir until evenly coated.
Microwave uncovered on High 5 to 6 minutes, thoroughly stirring every 2 minutes. Spread on paper towels to cool. Store in airtight container.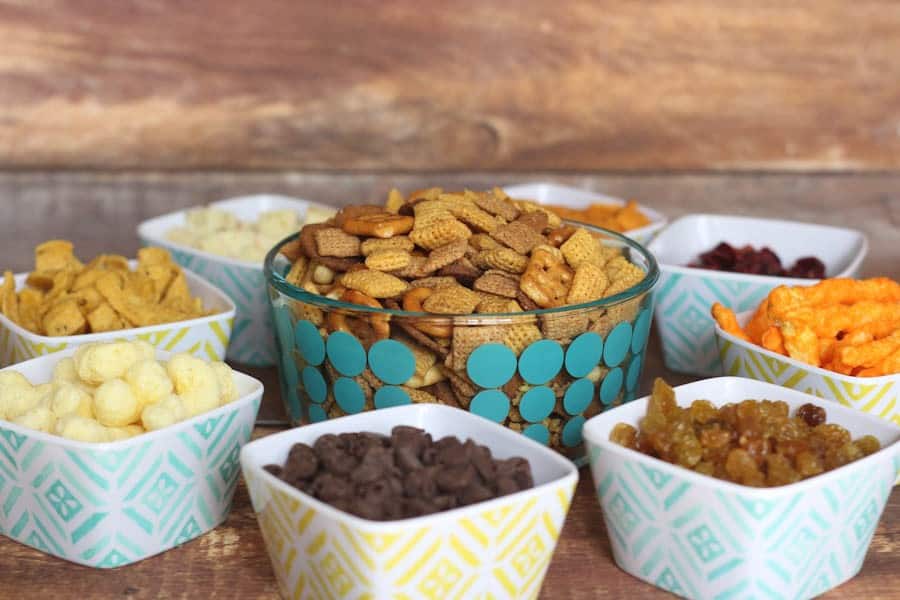 TIPS
Substitution: The original recipe includes Corn Chex™, Rice Chex™ and Wheat Chex™. You can mix and match to suit your taste—just use a total of 9 cups of cereal.
Healthy: To reduce the fat to 2 grams and the calories to 80 per serving, use 3 tablespoons margarine instead of the 6 tablespoons butter, omit mixed nuts and use fat-free bagel chips.
Presentation/Garnish: Make enough of this favorite mix to package up as gifts for special friends—it's so good and always a welcome surprise!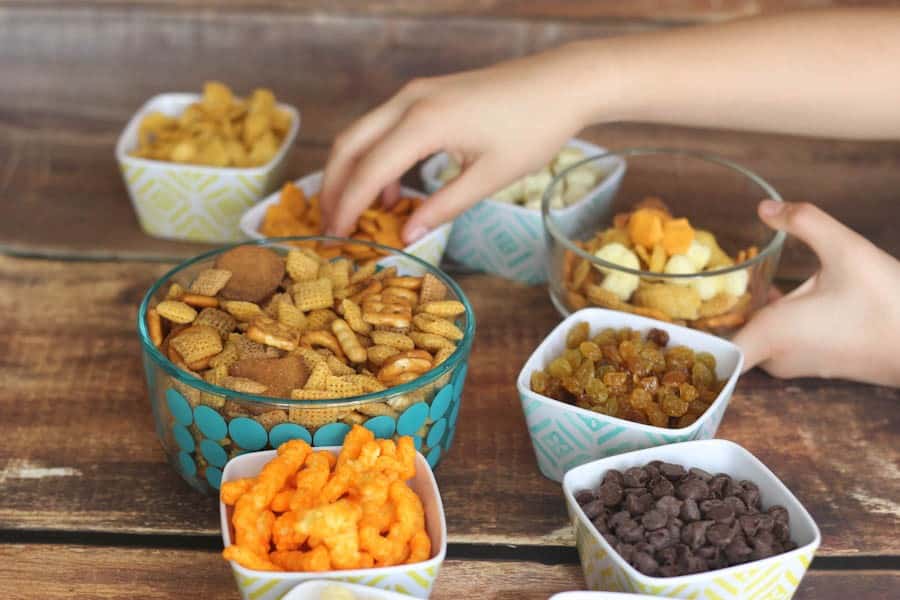 ADD-INs for the Snack Bar:
Roasted chickpeas
Sriracha sauce
Cheese cubes (pepper Jack or Cheddar)
Bacon chunks
Cheese crackers
Popcorn (sea salt or Cheddar)
Cubed hard salami
Corn chips
French-fried onions
Smoked almonds
Pepitas
Cheese puffs
Potato chips (salt and vinegar or chive and onion)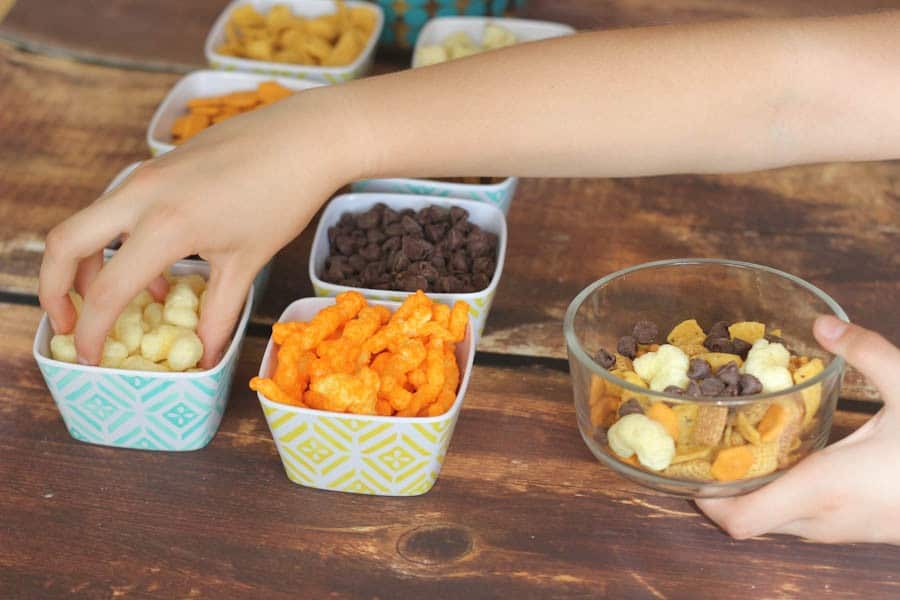 My question for you is: what would be YOUR top 3 mix-ins? 
[mpprecipe-recipe:2273]