Easy one dish dinners are my go to favorites, less work while cooking and then of course less time standing at the sink later. Okay so this one is two dishes but still…totally worth it. One dish or not, this is the PERFECT dish to bring to any potluck. You'll have an empty dish in no time at all! This Chicken Chili with Cornbread Crust is hearty and filling without being heavy so it is great even for the warmer months. Martha White Buttermilk Cornbread & Muffin mix tops it off with the perfect texture over this flavorful white chili mixture!  I used canned chicken which I always have on hand to make this recipe a quick and easy weeknight dish but you could also use a rotisserie chicken picked up from the deli at your local grocery store- just shred and add as much or little as you like!
This chicken chili with cornbread crust recipe is a partnered  post to mark the 20th Anniversary of the National Cornbread Festival and my contribution to the 3rd annual Virtual Cornbread Potluck!  Martha White is hosting the Past Judge Cook-Off for Charity…where 10 of the past National Cornbread Cook-off winners compete against one another.  This is an exciting milestone for cornbread and what better way to celebrate than by sharing some of my and some of my blogger friends' favorite cornbread recipes?!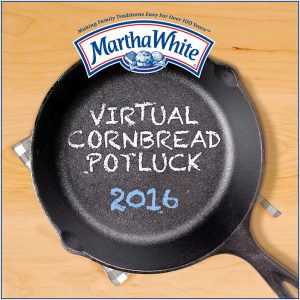 Virtual Potluck Hosts:
About a Mom: Mini Corn Dog Muffins
Melissa's Southern Style Kitchen: Cheesy Bacon Jalapeno Cornbread Loaf
Mommy's Kitchen: Southern Cornbread Salad
Picky Palate: BLT Style Cornbread Skillet Nachos
Plain Chicken: BBQ Chicken Cornbread Muffins
Southern Bite: Blueberry Cornbread
Southern Pantry: Fresh Tomato Tart with Black Pepper Cornbread Crust
Southern Plate: 2 Ingredient Hot Water Cornbread 
Spicy Southern Kitchen: Sloppy Joe Cornbread Muffins
The Country Cook: Caprese Cornbread
This Mama Loves (me!) …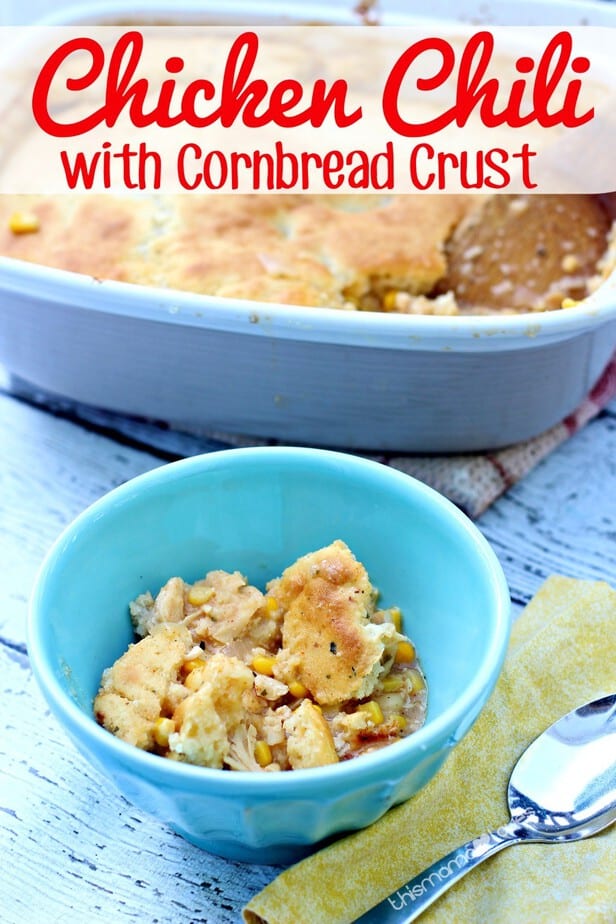 White Chicken Chili with Cornbread Crust
Ingredients:
1 Package Martha White Buttermilk Cornbread & Muffin Mix
2 cans chicken breast
2 14.5 oz. cans cannellini beans
3 cups chicken broth
1- 1 1/2 cups sweet corn
1 T. lime juice
1 small onion, chopped
1 tsp. crushed garlic
1 tsp. black pepper
1 1/2 tsp. oregano
2 tsp. cumin
2 tsp. chili powder
2 tbsp. butter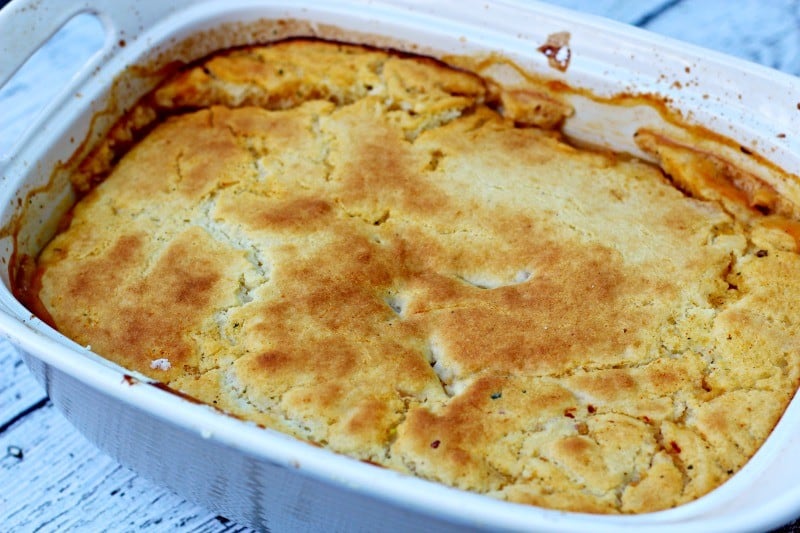 Directions:
Preheat oven to 450º
Saute onions and garlic in butter until they become soft, golden,  and nearly translucent.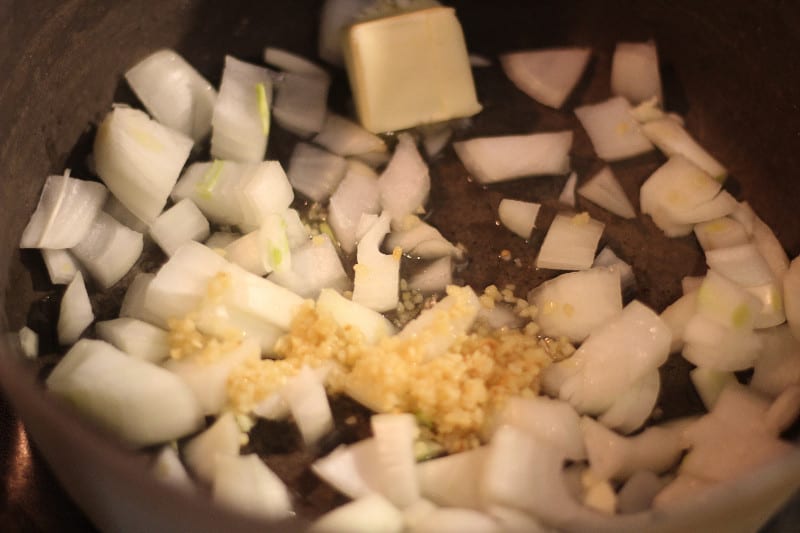 Add cumin, oregano, black pepper, and chili powder- at this point the house will smell heavenly and everyone will come running to see what amazing dish is being put together.
Stir in chicken broth, cannellini beans, chicken breast, lime juice,and corn. Simmer for 15 minutes on low. If you like it a bit smoother you can take a potato masher and crush up your beans to your desired texture.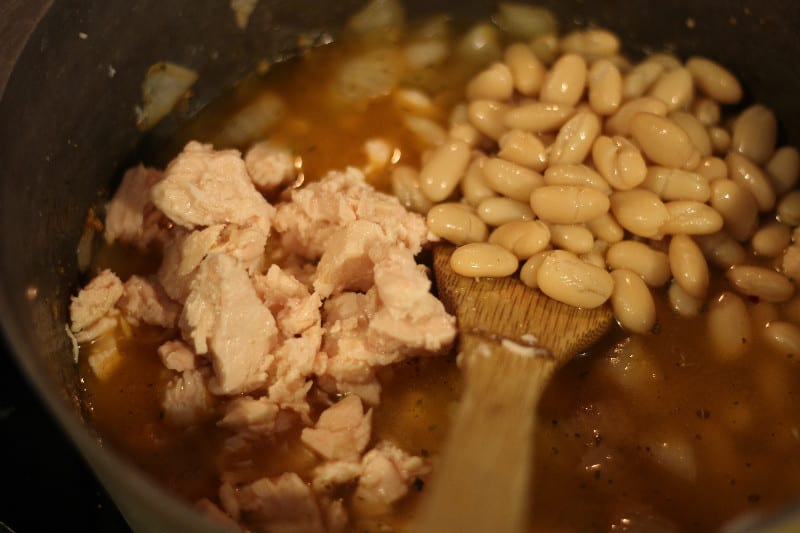 Pour chili into large baking dish.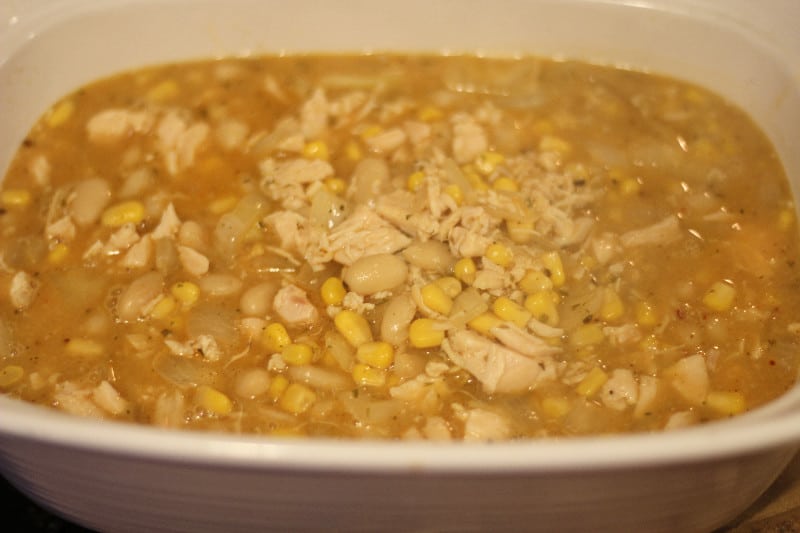 Prepare Martha White Buttermilk Cornbread & Muffin Mix according to package directions, you can use water or milk- I used milk for mine.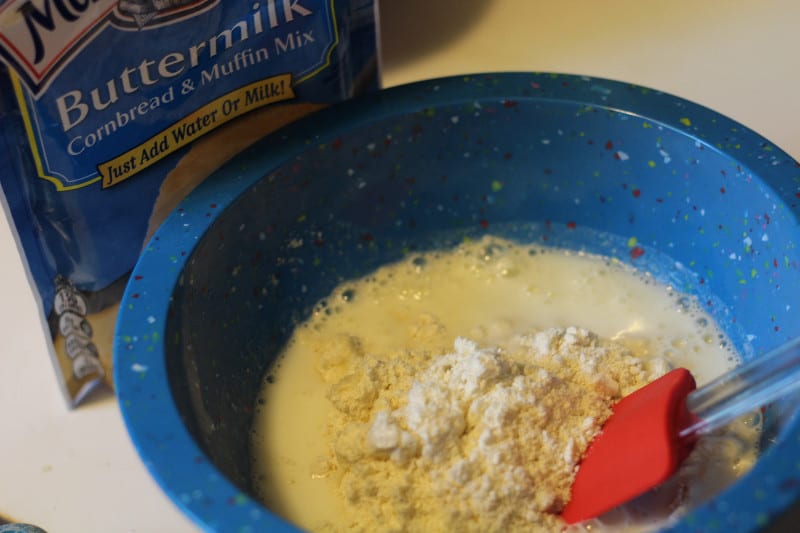 Pour wet cornbread mix slowly over the top of your chili mixture, don't worry about covering it in ever little spot as it cooks and swells it will cover just fine.
Bake for 18-20 minutes until cornbread is golden brown.
Serve piled over rice if desired, add a dollop of sour cream, or a sprinkling of your favorite shredded cheese- anyway you and your family like it!
How do enjoy your chicken chili? Do you use cornbread in recipes often?
[mpprecipe-recipe:2125]