Natural Pet Products
This is a sponsored post  as part of the #PetTales campaign.
It doesn't matter if you have 2 or 4 legs or how furry you are, in our family natural care is important and natural pet products that are free of harsh chemicals are what we look for in caring for our furry family members. 
With warm weather right around the corner (it's gotta happen at some point, right?!?!) it's time to start thinking about the importance of protecting our pets from pests like fleas, ticks, mosquitos, and more.  The good people at RPG Innovations have us covered with the new Natural Care line that is made with botanical oils and are free of harsh chemicals. 
Natural Care Flea, Tick and Mosquito Products
RPG Innovations, which includes the OUT! Pet Care, Simple Solution, and Vet's Best brands provides quality pet-care products.  We received a variety of products to help get our sweet furry family members ready for the warm weather.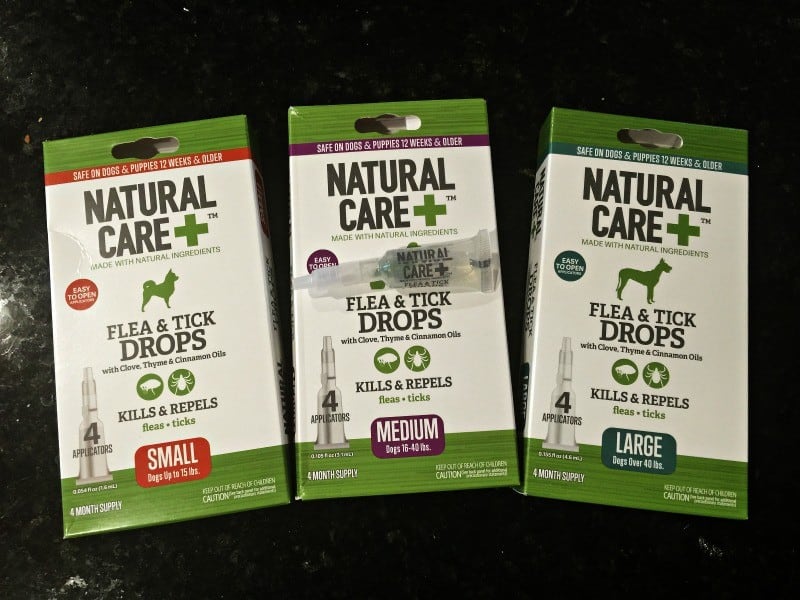 Natural Care knows that many plants in the wild evolved to build a natural protection against pests and they extract these pure botanical oils which contain anti-bug properties from these specific plants.  They blend them in ways that make them effective against fleas, ticks, and mosquitoes and give us a chemical free option for protecting or fur babies from those pests.  The Flea & Tick Drops have Clove, Thyme, and Cinnamon oils, for instance, the Mosquito Repellent has Lemongrass Oil and Geraniol (which is derived from Citronella), and the flea and tick sprays have Peppermint Oil and Eugenol (which is derived from Clove). The Natural Care line is now available at Walmart.
The Natural Mosquito Repellent isn't just safe for cats and dogs over 12 weeks, but also humans over the age of 2 years! AND it sprays upside down.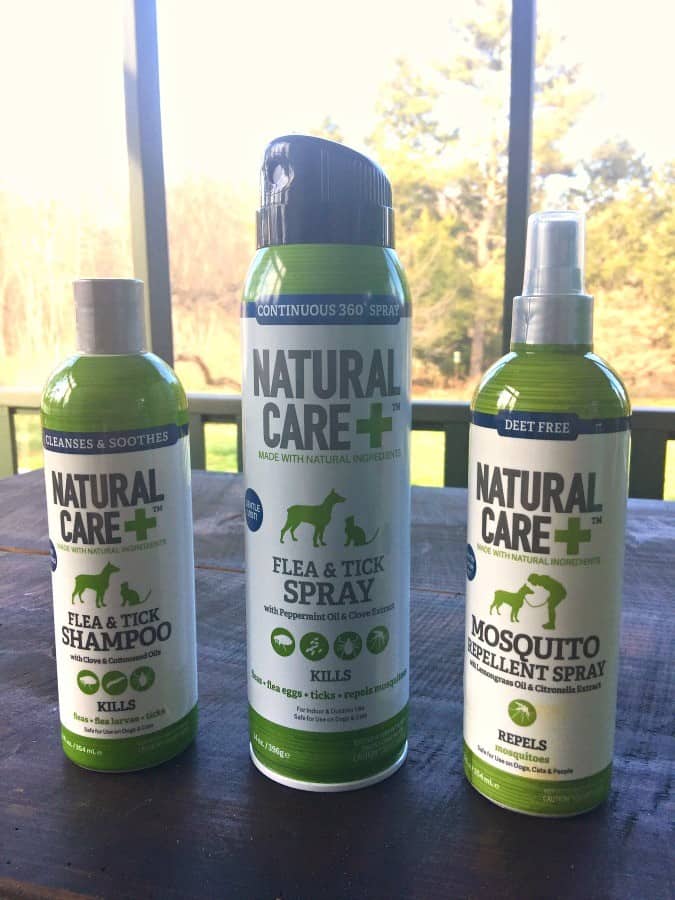 OUT! Pet Pads
If your pet is home alone for long periods of time, or there are big changes in your family routines, your dog's potty routine may have some hiccups. Or, as in our case, you may adopt a new dog that's had a rough go of things in life and may not be able to hold things or wait. As our dogs age more into their senior years, they may also need some pads just in case. Even if your family routine isn't changed a lot, a visiting dog can throw things into a loop- for your pup or the visitor. A package of absorbent dog pads is good to keep on hand for those instances. Out!'s new heavy duty version of their Quilted Dog Pads are 50 percent stronger and 25 percent more absorbent than regular pads.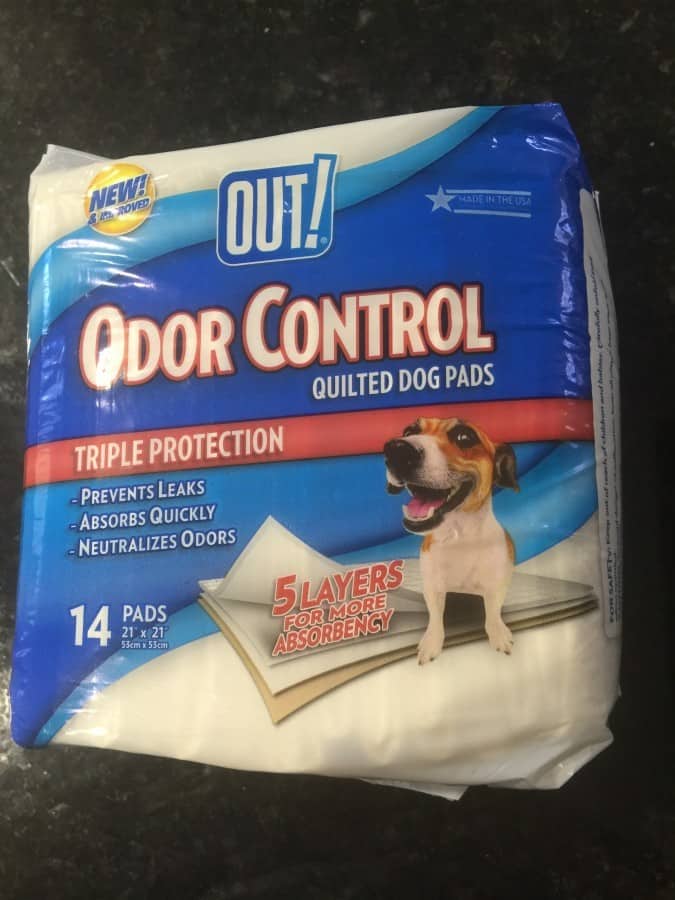 Pet Stain & Odor Removal Products
I don't know how things go in your house, but at least once a month, either the dog doesn't get let out in time, a kid waits too long to use the bathroom, or the cat misses the litter box.  In the event this happens- Simple Solution has four new stain and odor products formulated with enzymes to remove even lingering pet odors from accidents. They are the first pet product company to offer stain and odor products with a new Pro Bacteria™ and enzyme formula. The Simple Solution formulas aren't just for pet stains and odors, they work wonders on just about any mess- just don't use it on wool silk or leather.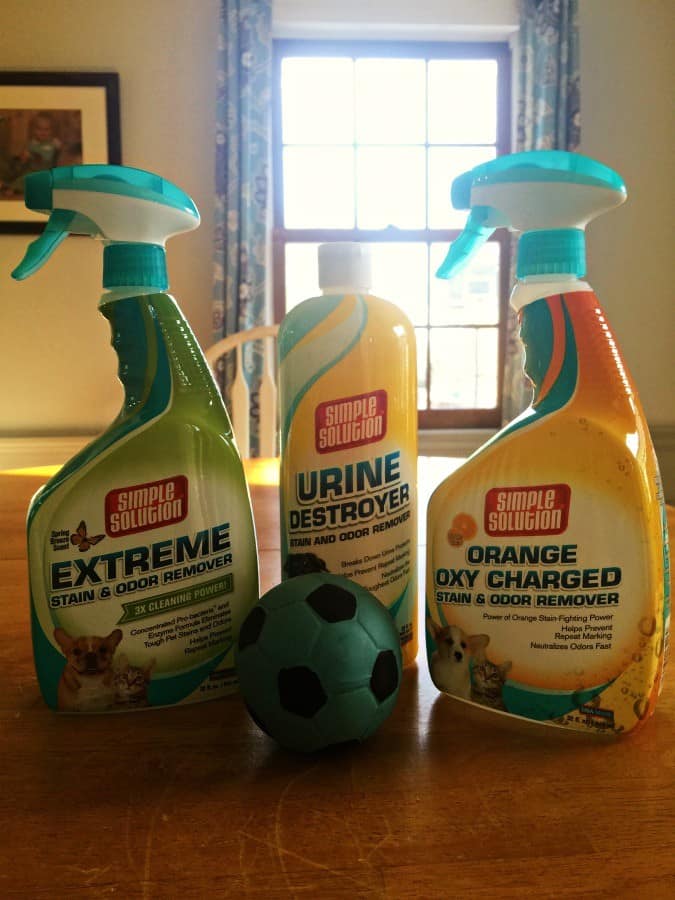 These Simple Solution products are formulated to be safe for use around pets and children, and are safe to use on carpets, upholstery, hard surfaces, cement and other water-safe surfaces. And, they work effectively. We've all tried products that claim safety and don't seem to work as well as others.
Simple Solution Urine Destroyer Stain & Odor Remover breaks down urine proteins hidden in carpets to permanently remove urine smells and stains so that odors aren't masked but removed completely. 
Simple Solution Spring Breeze Extreme Stain & Odor Remover. Three times more concentrated than the original, the stain and odor remover pairs ProBacteria and enzymes to organically remove the toughest pet messes AND odors, leaving behind a fresh scent.
Orange Oxy Charged Stain & Odor Remover. The triple-Oxy formula quickly removes the toughest stains, such as feces, blood, vomit, grass and wine and Orange power leaves the room/area smelling fresh and clean. This is my fave. I love citrus anything. Plus, Brownie's issues usually were with feces and diarrhea, so hypervigilance was a must for us to avoid any lingering odor or bacteria from those accidents in particular.
Simple Solution Disinfectant Stain & Odor Remover disinfects as it cleans and kills 99.9% of germs: Escherichia Coli, Salmonella enterica, Staphylococcus aureus, and A H1N1 virus. We use this all the time. Not just for Brownie, but for the house.
Probiotic Chews
Brownie loves her morning treats. She gets a probiotic chew when she comes inside after we get up in the morning.  We use probiotics in our bodies, including the kids, so why wouldn't we get them for our pets? A balance of good bacteria in anyone's system is a good thing. Brownie's earliest days were not great- she and her parents and littermates were dumped in the middle of the woods and left to die….so they foraged in the woods, surviving on pinecones, dirt, rocks, sticks and even one anothers' feces. Her little belly had a really rough start and we try to do what we can to prevent her from having further stomach ailments.  The Simple Solution products above were a HUGE help when she first came.  There were just times she had no control, and it was not her fault.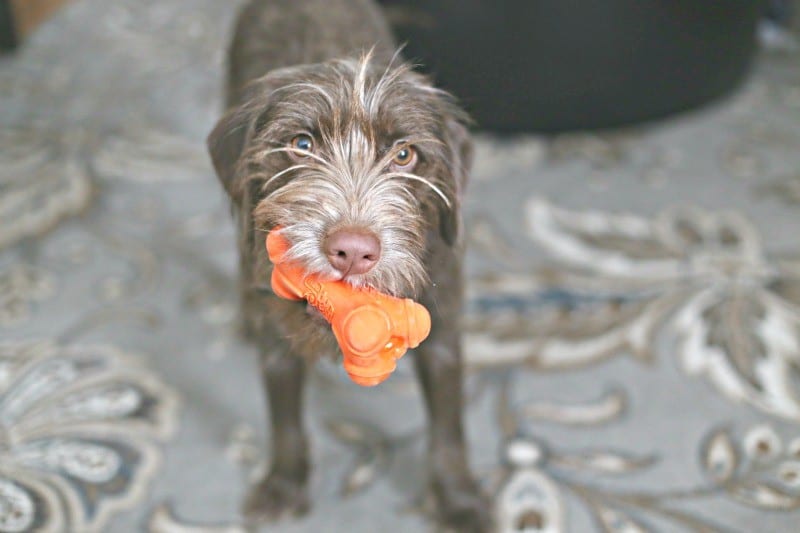 Brownie's been taking a once-a-day probiotic for dogs, in the form of Vet's Best Probiotic Chews. Vet's Best offers a variety of once a day Soft Chews health supplements for dogs making for an easy and effective supplement option for pet parents to give their pets a natural supplement. We like knowing we are being proactive for Brownie's care and her digestive well-being.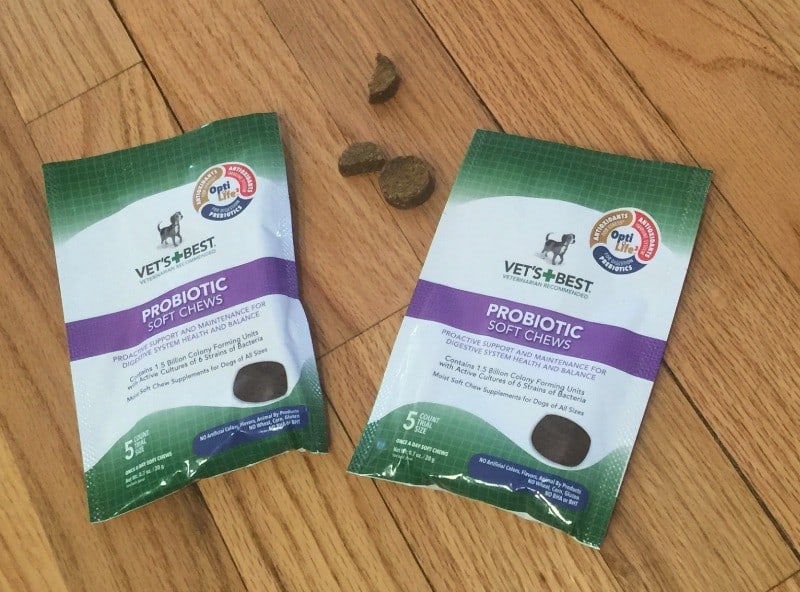 For more information about the Natural Care products, pet training, grooming, health, travel and more visit Live the Pet Life Blog.  Live the Pet Life is a great resource for pet owners with so much information for caring for and living with pets.
Follow Out! Pet Care, Vet's Best, and Simple Solution on Twitter.
What natural pet products do you use?