This post brought to you by Boar's Head. All opinions are 100% mine.
Heart disease is the nation's leading cause of death for both men and women. Taking care of your heart by eating well is one of the most important things you can do for yourself. Think heart disease won't impact you? Think again.  None of us is invincible.  We have to do what we can to take steps to strengthen our bodies and protect them.  The obvious answer is eating a healthy, balanced diet and getting plenty of rest and exercise. But for many of us, the question is- how do we get that healthy, balanced diet with a busy, hectic schedule?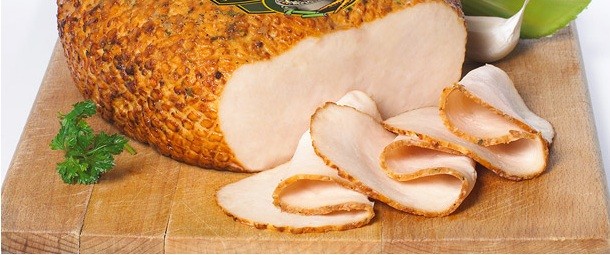 Boar's Head is proud to offer dozens of premium certified heart-healthy deli meats that allow you to create good-for-your-heart recipes. These choices are low in fat, saturated fat, cholesterol and meat specified limits for sodium. They are also quick and easy to use, which saves valuable time.
Boar's Head is the main brand of deli meats that my family has eaten for as long as I can remember- at least back to the end of my college years when I was waitressing and moonlighted at a local deli making sandwiches- and was introduced to the goodness that is Boar's Head.  Top quality, better ingredients, less "extra" ingredients, and great flavor combinations have kept us coming back for more, year after year.  When I was pregnant, my obstetrician ok'd Boar's Head meats, when he'd shake his head no to other brands.  That spoke volumes to me.
Now, my kids love Boar's Head meats as much as we do.  I actually hadn't even realized that Boar's Head had recipes on their website- and duh! I'm online all the time!  But I've used Boar's Head meats and cheeses in many, many recipes especially lately as I've been experimenting more with my cooking and I'm excited to try some new meals.   Each of the recipes on the site includes the use of Boar's Head heart-healthy deli meats!  Makes things easy for this mama!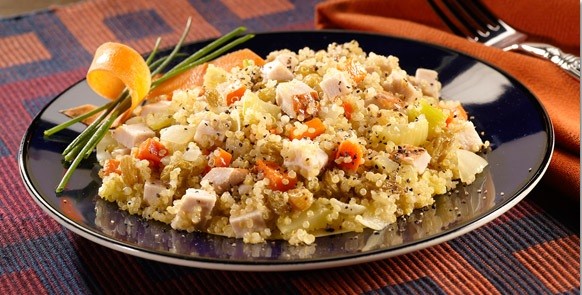 This Chicken Quinoa Pilaf looks delicious- and kid friendly (plus, with certified heart-healthy deli meats, better for you than just any meats!)
2TBSP Olive Oil
1c yellow onion finely diced
1 c celery finely diced
1c carrots finely diced
1c Quinoa dry
1TBSP Black pepper
2c low sodium chicken stock
1/4c golden raisins
1/2lb EverRoast Oven Roasted Chicken Breast, diced
1c green onion, finely diced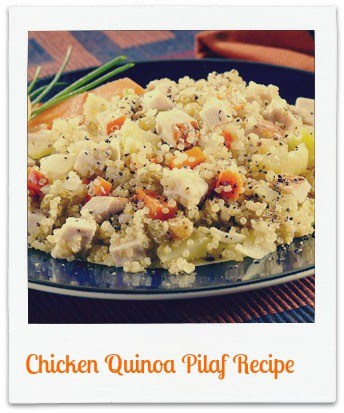 In a heavy, medium sized saucepan, heat oil on medium. Add yellow onion, celery and carrots. Cook, stirring frequently, until the vegetables are soft (about 4-5 minutes).

Add Quinoa and pepper and continue cooking, stirring vigorously, until the grain is coated in the oil and smells toasted (about 1 minute).

Add the chicken stock, bring to a boil, reduce to simmer and cover. Cook until most of the liquid is absorbed (about 20 minutes).

Turn off heat. Add raisins & EverRoast Chicken, cover and let sit for 10 minutes.

Place in a serving dish and top with green onion.

Doesn't that sound easy AND delicious?