One of the decisions that has to be made when my family wants to bake something is usually … do we make chocolate chip cookies or some brownies? It's a tough one. Don't even bring nuts into the mix. That's just too hard to decide. Too much love or hate for the nuts in the baked goods. There's no middle ground. But really, why CHOOSE? What if… what if you could have the chocolate chip cookies and the brownies all together like a happy mixed up family? LOOK what Jill made! Chocolate Chip Cookie Brownie Bars!
Chocolate Chip Cookie Brownie Bars
Ingredients
1 box of brownie mix, any brand
1/2 C. salted butter, softened to room temperature
2 tbs. packed brown sugar
1 large egg
1 tsp. vanilla
1 C. flour
1/2 tsp baking soda
1 C. chocolate chips
8×8 glass baking dish
Instructions
Preheat the oven to 350 degrees. Line an 8×8 or 9×9 baking dish with foil and spray with nonstick cooking spray. Set aside.
Prepare the brownie mix according to package directions and set aside.
Combine the softened butter, brown sugar, egg and vanilla mixing well.
Slowly add in the flour and baking soda to the cookie dough mixture.
Add in the chocolate chips and stir to combine.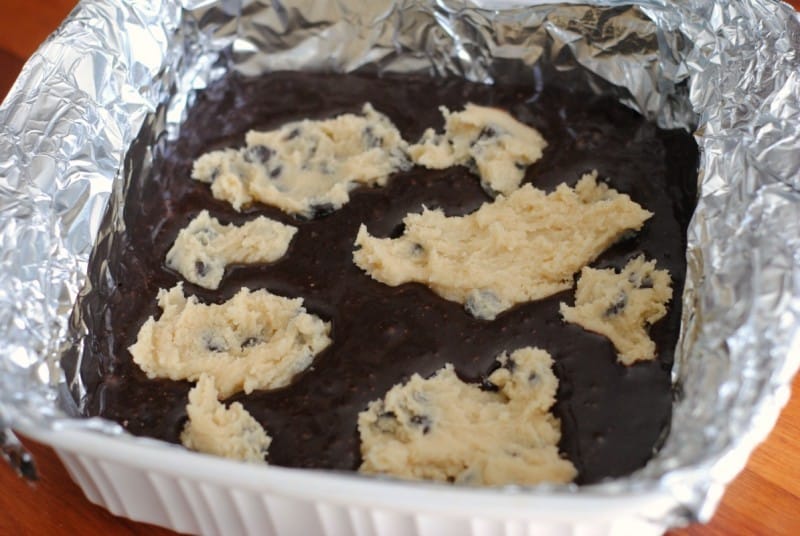 Pour the brownie batter into the baking dish. Drop the chocolate chip cookie dough by large spoonfuls into the brownie batter. It doesn't have to be perfect, it will taste yummy.
Bake 35-40 minutes or until a toothpick comes out clean.
Remove from the oven and let cool and then cut into squares.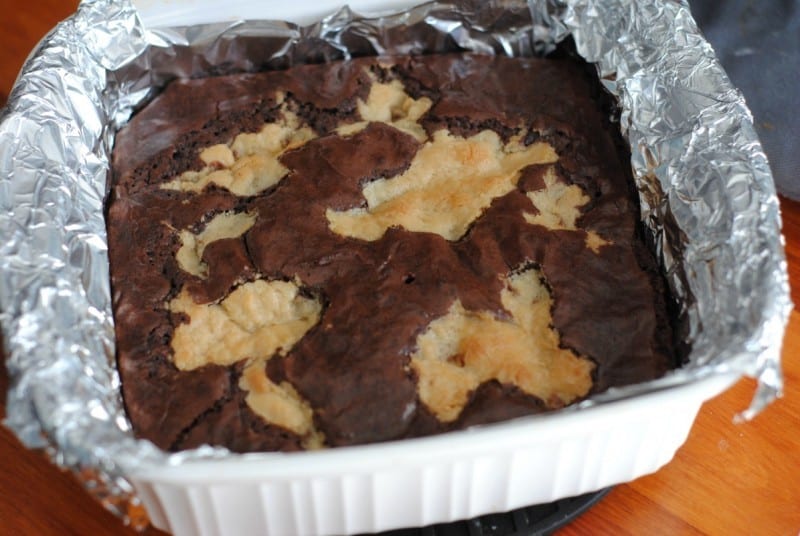 Are you a cookie or a brownie fan? What do you think about a chocolate chip brownie bar?
[mpprecipe-recipe:2140]