Whether you have been on a tropical cruise and you want to recapture the feeling or you have just had THAT kind of day you need to escape from this delicious Coconut Citrus Body Scrub is the answer. Just where did the inspiration for this fabulous scrub come from?  The amazing Caribbean Princess cruise ship, on a 5 day Western Caribbean cruise I enjoyed with my cousin in October, which included both tropical cocktails, mocktails and spa treatments! A recurring ingredient and fragrance of those yummy drinks and spa treatments? Coconuts! (Check out our Tips for First Time Cruisers and our Girls Week Away post!)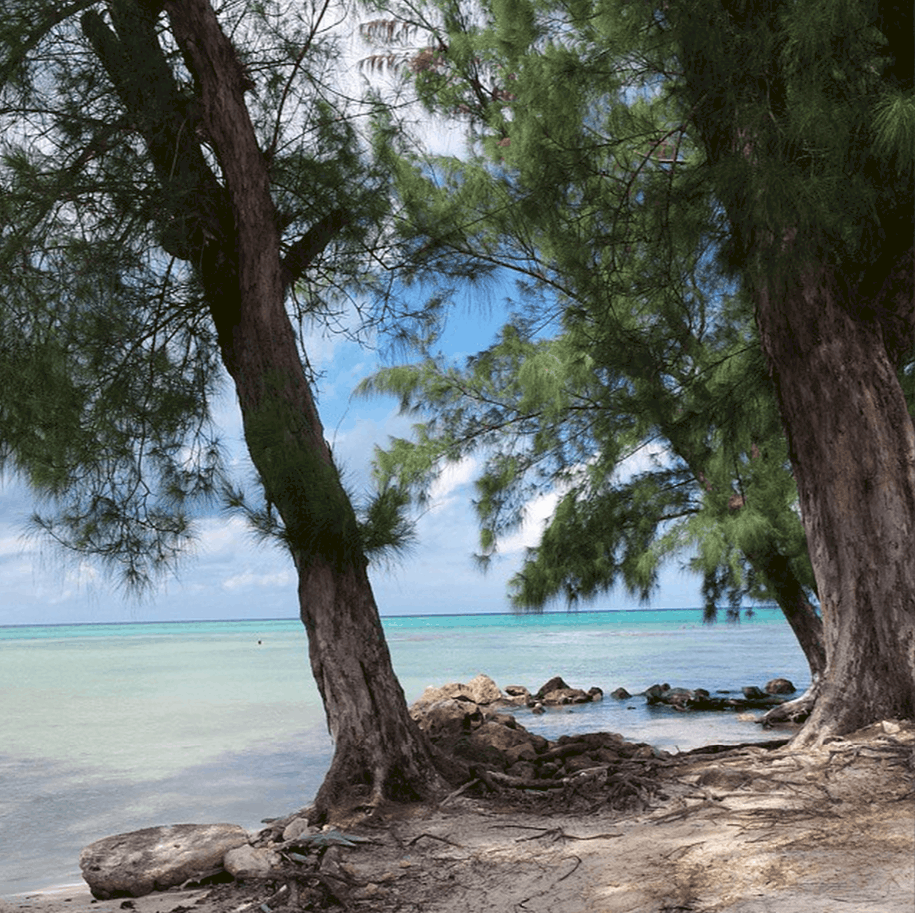 To be temporarily whisked away to that tropical paradise, all you have to do is reach into your pantry and create a luxurious spa treatment at home. This decadent body scrub leaves your skin clean, moisturized, and soft while the scent transports you to the coast of somewhere wonderful where breezes blow, hammocks sway, and the waves lazily lap at the shore. It is perfectly acceptable to hoard this treasure to yourself but it also makes a fantastic homemade gift for friends and family- on it's own or tucked inside a basket of other spa goodies.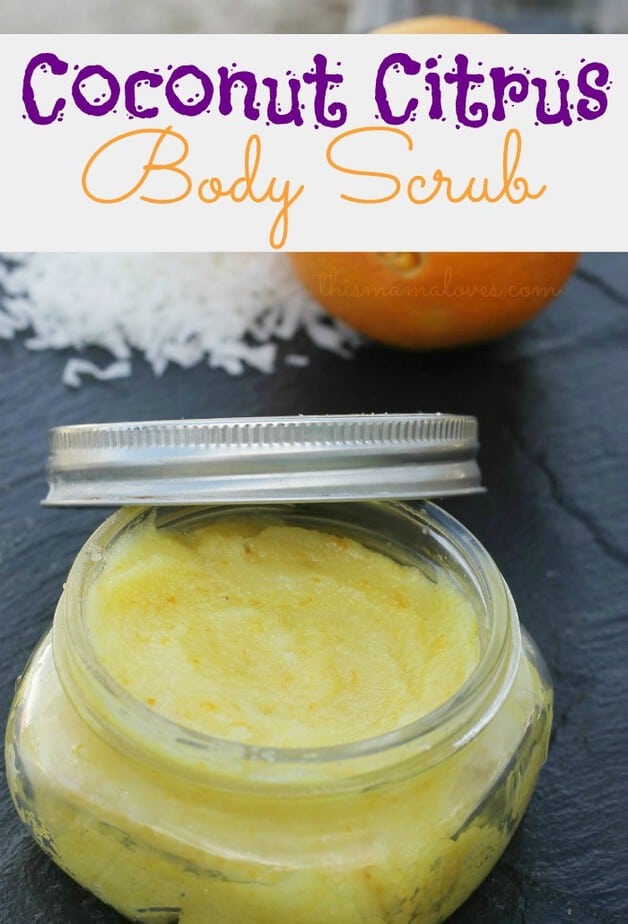 Coconut Citrus Body Scrub
Ingredients:
1 cup granulated sugar
1/4 cup coconut oil
1 Tbsp. Dr. Bronner's castile soap
1 1/2 tsp coconut extract
1 tsp. orange extract
1 tsp pineapple extract
zest of 1 orange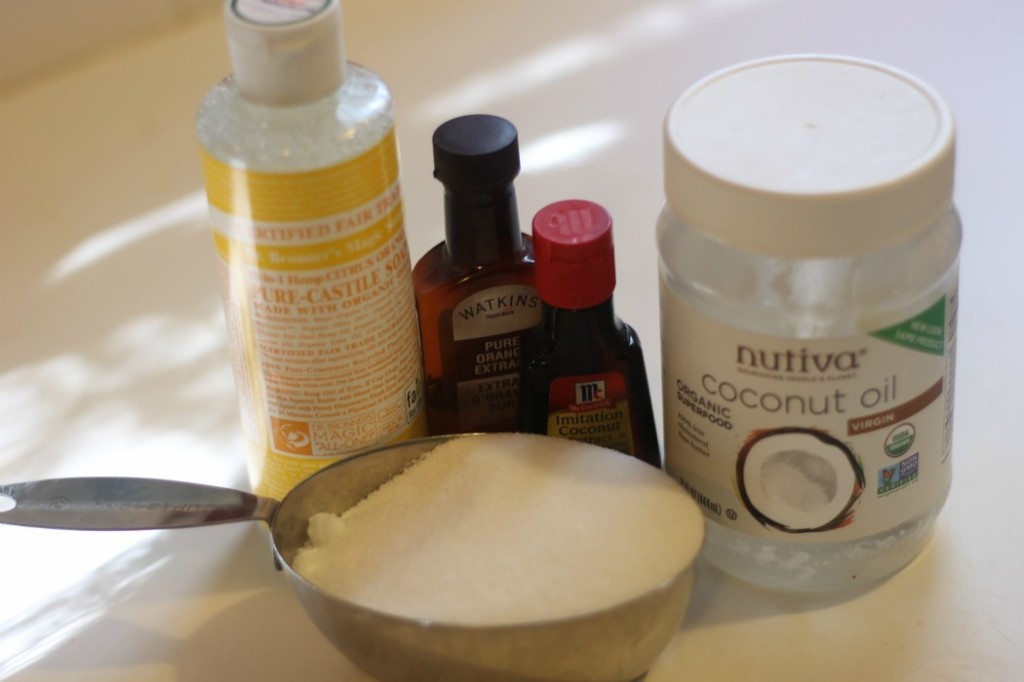 Directions:
Finely grate the entire skin of one orange.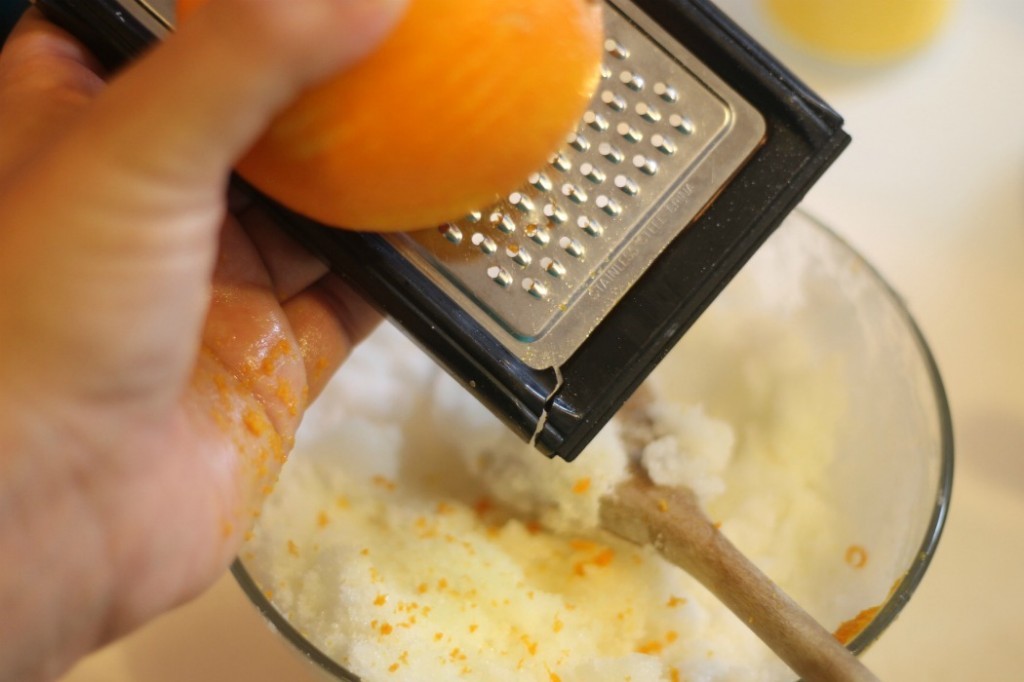 Combine all ingredients in a large bowl, you may want to add a bit more oil or extract to your body scrub until texture and smell are appealing to you- it is totally a matter of preference.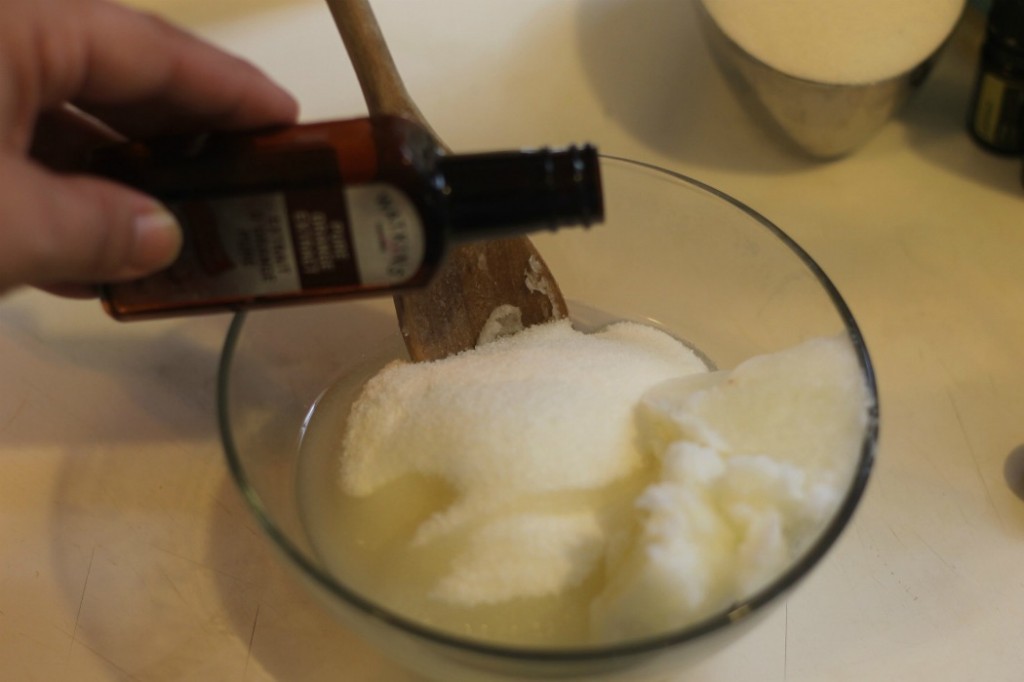 To use rub gently in a circular motion on wet skin then rinse off.
If you love homemade beauty products here are a few more you will enjoy: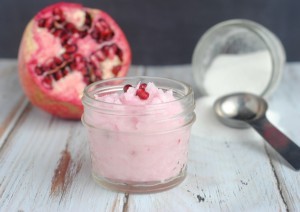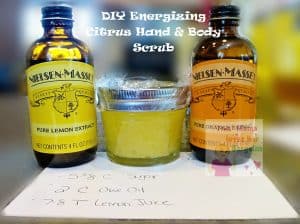 DIY Energizing Citrus Hand & Body Scrub
Thank you so so much to the Princess Cruise Lines for inviting myself and a guest on the Western Caribbean Cruise.  So many memories were made on that trip and so many things have been inspired since our return!