This post brought to you by Comfort Zone® products. All opinions are 100% mine.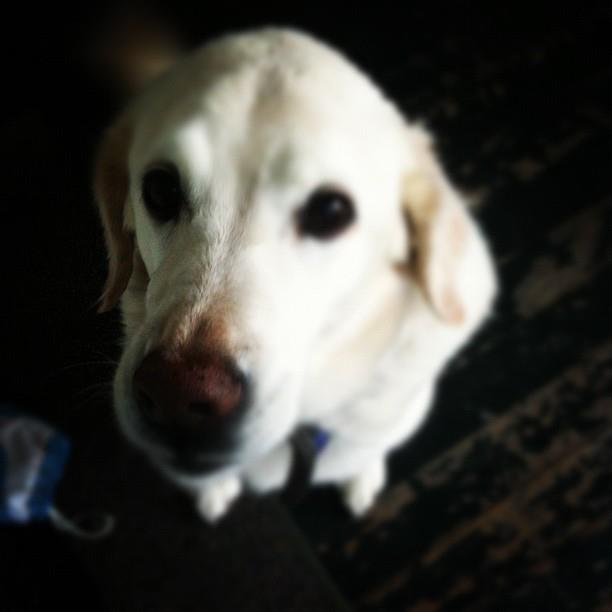 Our Tobey is almost 12 years old now.  He's one of the best dogs EVER, and I'm not just saying that. He's just a very sweet dog who's gentle and generally isn't very hyper -never has been.  We love our Tobey boy!  As he's getting older, he's started to become very stressed when people are outside and he is inside, or when he's outside and people are inside.  It isn't as big a deal when he's outside, aside from the barking, but when he's inside and stressed, he tends to shed a lot of hair and rubs up against our furniture (shedding even more).  That, and he barks.  We are in a rural area so barking outside is not a huge deal.  Barking inside gets very old very fast.
I don't like when my pets feel stress- I know they don't have ways to cope with it the way we humans do, and I want to give them a comfortable home environment.  With Tobey, I know that part of this is due to his older age, and I want to do what I can to help him relieve that stress.   Comfort Zone® products help reduce stress-related behavior in cats and dogs by mimicking their natural pheromones that help them feel calm and comfortable in their environment.
For the past month or so, we've had the Comfort Zone® with D.A.P.® plugged in and I have definitely noticed a decrease in Tobey's barking, particularly in the past few days.  We've had several men outside cutting down some trees on our property and I've had a lot of commitments so I've been in and out a lot.  Normally if someone is here working and we're not here, I can hear him barking from outside.  The past few days, he's definitely aware that things are going on, but I find it remarkable that he's not barking- and there aren't huge clumps of hair on the floor.  He's definitely not shedding as much in clumps, which is what he does when stressed.
• Comfort Zone® products are 95% effective at reducing scratching and urine marking for cats and also helps reduce excessive chewing and barking for dogs.

• Comfort Zone® with D.A.P.® (Dog Appeasing Pheromone) products for dogs helps control excessive barking, destructive digging, chewing and house soiling.*Data on file
o Comfort Zone® with D.A.P.® for dogs helps manage stress-related behavior in dogs caused by thunderstorms, loud noises like fireworks, adjusting to a new environment, transitions, being left alone or traveling.
o It can also help to manage nighttime whining during puppy transition from the shelter/breeder to a new home. You can learn more by visiting www.petcomfortzone.com or Comfort Zone® products on Facebook.
0