This review of the Samsung WB200 Camera, one of the Samsung Smart Cameras, has been compensated as part of a social shopper insights study for Collective Bias and their client.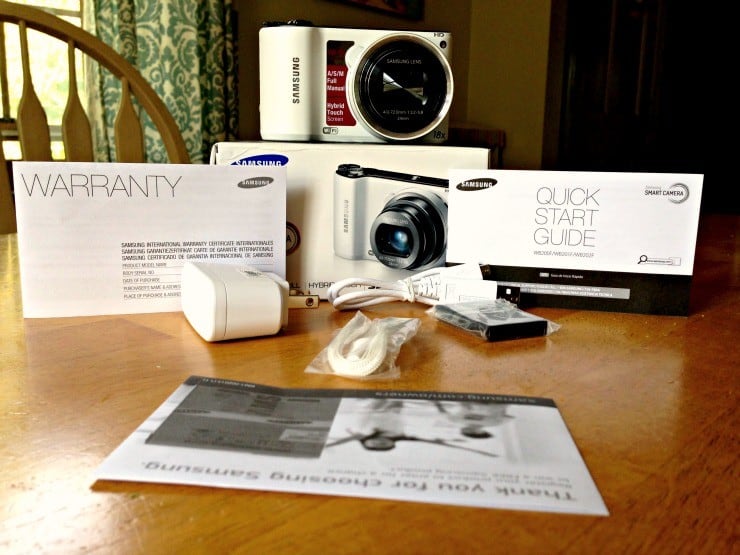 The Samsung WB200 Camera is a smart camera, in many ways. It's got a hybrid touch screen, so you can use the shutter button to snap those memories or you can touch the screen (which my kids prefer to do). It's an affordable camera that's most definitely family-friendly, and comes with a lot of bells and whistles for the approx. $179 price tag. These little cameras let you email photos direct from the camera, share on social networks or upload to storage clouds. You can grab close-ups, action shots, panoramic views and more with the 18x zoom lens. This 14.2 megapixel camera has built-in BSI CMOS Sensor to capture images in low-light situations. It also comes with optimal image stabilization- which means all ages can get some fabulous shots regardless of how still they can hold the camera. You can even control your camera with your smartphone and capture the entire family in a special moment!
Things I love about this camera:
Long zoom– I don't have to carry anything but the tiny little camera that can (almost) fit in my pocket. The lenses are built right in. Do you know how convenient this is? I love it. Less room for user error (I'm good at user error). We were on a field trip to Mystic Aquarium in Mystic, CT this past week and check out the shots I got from many feet away.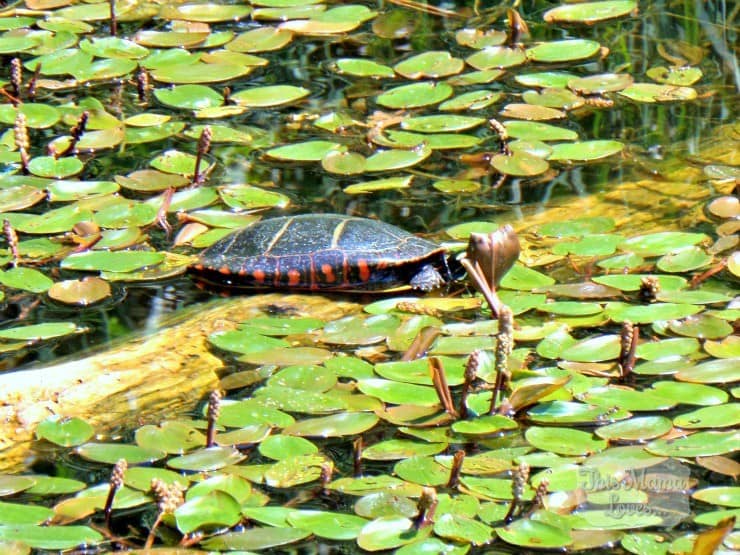 This little guy just stared right at me, like he was asking me to take his picture!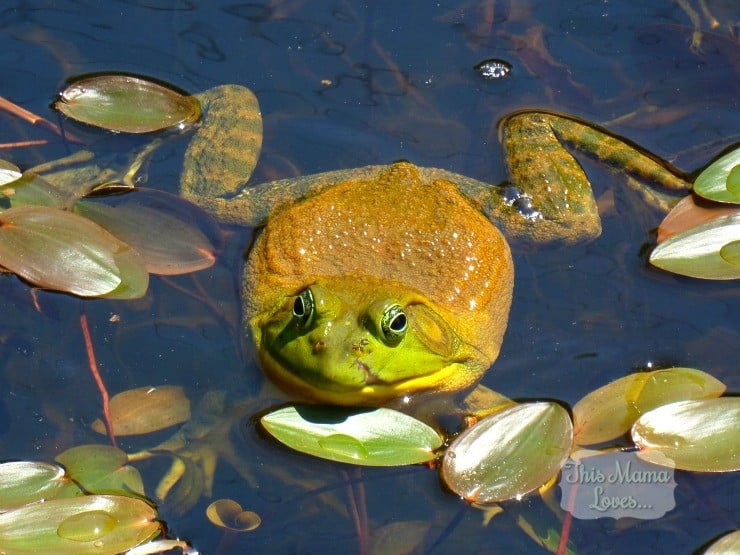 Low Light Photography No fiddling around with settings on my "big" camera and missing out on moments I want to capture. That's one thing that compact system cameras have over DSLR- with the built in, powerful zoom lenses and strong and powerful setting detection, the camera does the work for me. (Does that sound lazy? I don't mean to sound lazy)! I'm focusing on the pool fun since we've finally had warm enough weather to use our pool but I'll be sharing more photos from this camera as the summer progresses, don't worry!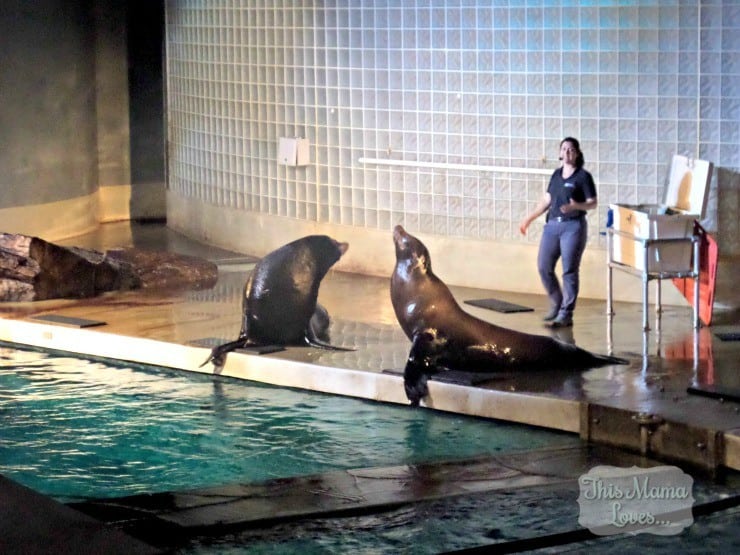 Wireless Cameras/Smart Cameras– You can share photos FROM YOUR CAMERA. Not by removing the card and using a card reader, not by a USB cord…but with Wi-Fi. Isn't that just marvelously marvelous? I love it. So cool. Maybe I've been under a rock but I find this just fantastic. Family, be warned, this mama loves sharing photos and this mama has a new camera that shares direct!! Prepare your inboxes!
The price. I got this camera WITH a 3 year extended warranty for $210.57. It's got features galore and did I mention it's got that wi-fi so you can share right from the camera (Maybe once or 4 times, right?) plus it has a sleek look and a small size so it'll go anywhere you go.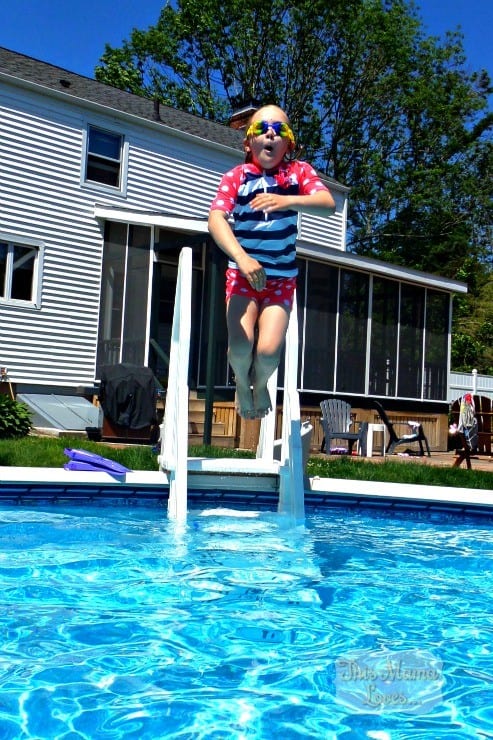 I wish I'd gotten a better shot of her FROM this jump, but none were great shots (she was making a weird face) so we did a second take sans goggles!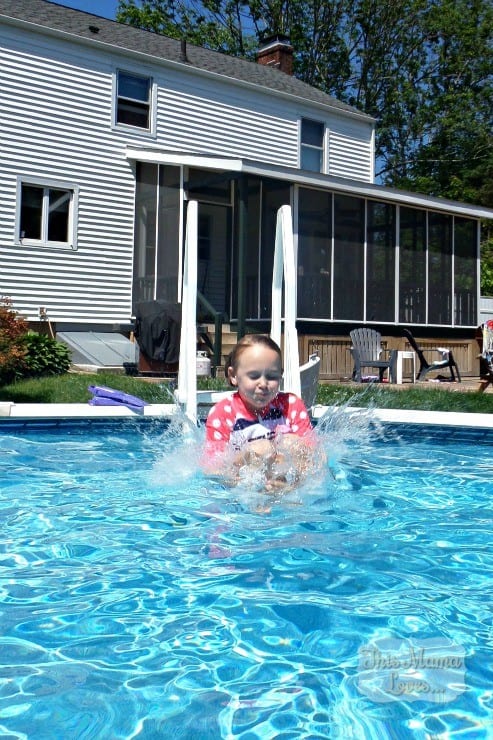 Things I don't like about this camera:
The color. White is pretty but I fear for how long it will look pretty and not dingy. Perhaps pink will come out next. But really, that's also part of what I love about this camera, is that it IS white, because I've had black, black, and black cameras for my entire life. The white is fun and refreshing.
Check out my shopping trip for this camera at our local Walmart store:
Be sure to follow Samsung on Facebook to stay up to date!