Need a Halloween gift idea for a party or to give your Trick or Treaters as a non candy Halloween treat? Give this Creepy Crawlies Spider Soap a try. You can also make them for your home, putting the soap at each sink to bring the Halloween spirit alive!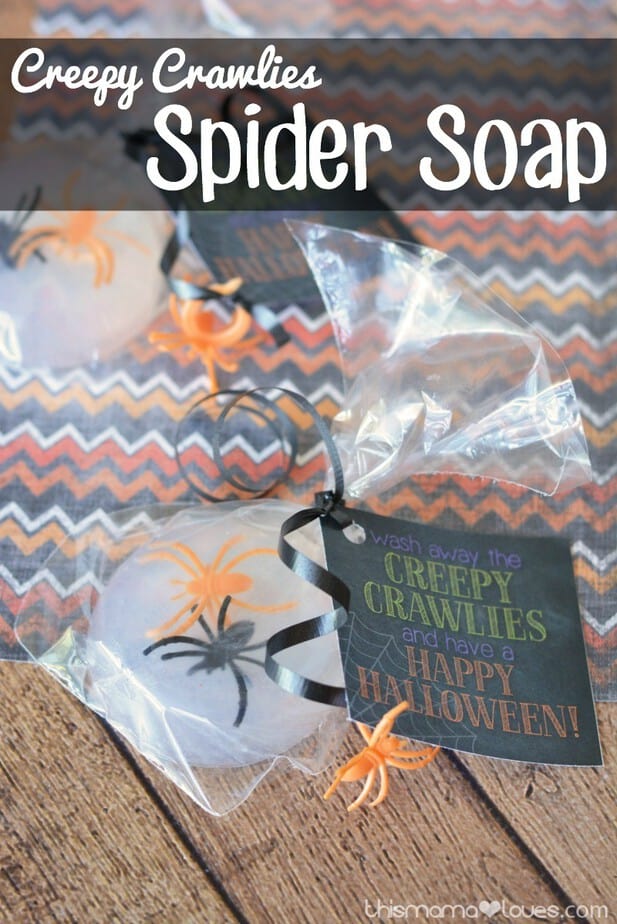 Creepy Crawlies Spider Soap- Non Candy Halloween Treat
Materials:
Soap Molds
Glycerin soap
Plastic spider rings
Spray bottle filled with rubbing alcohol
Treat bags
Curling ribbon
Tags
Paper punch
Paper trimmer
To make soap:
Spray soap mold with rubbing alcohol. Spray spider rings with rubbing alcohol. The easiest way to do this is to place them onto a paper plate and liberally spray them alcohol. Set aside.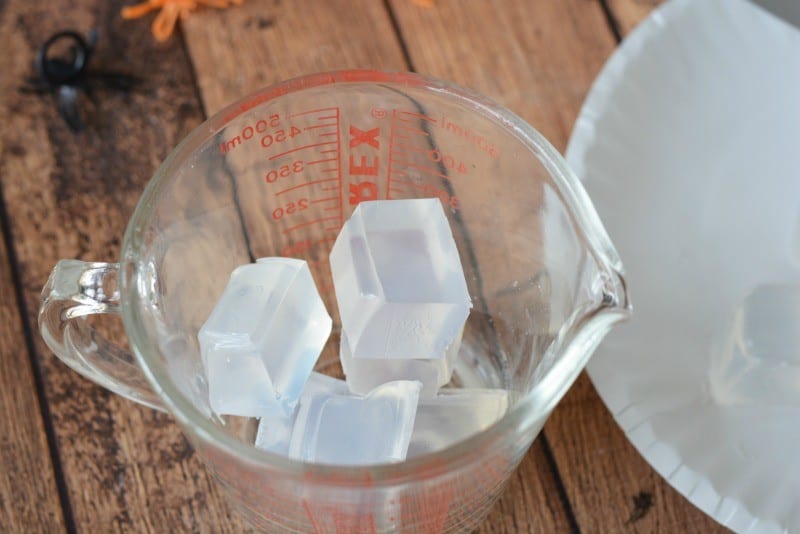 Melt a small amount of glycerin soap in a microwave safe bowl according to the package directions. Pour a small amount of soap into the mold and place two spider rings into the soap. Press down, sometimes they float up. Spray soap and spiders with alcohol.
Pour more soap into the mold and fill completely. Spritz with more alcohol. The alcohol will remove bubbles.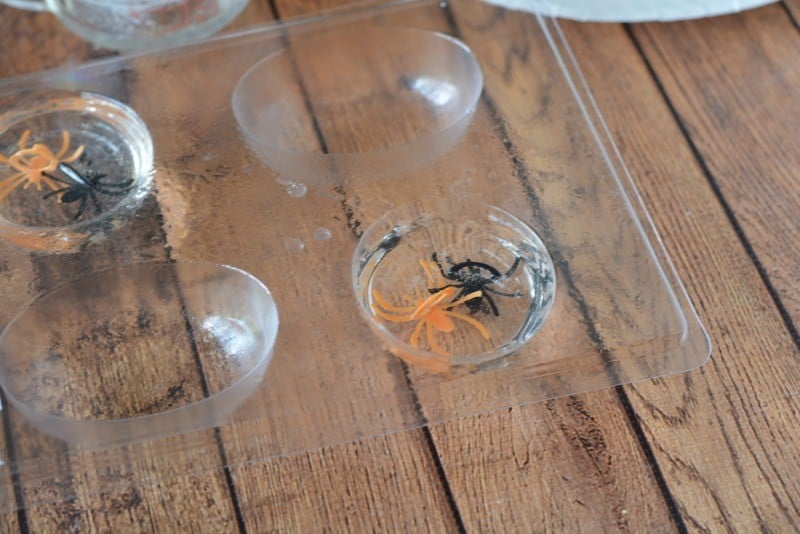 Let set to harden or pop into the freezer for about 30 minutes. To remove, pop out of molds.
To cut tags:
Click the image below to open the tags in a new window for printing.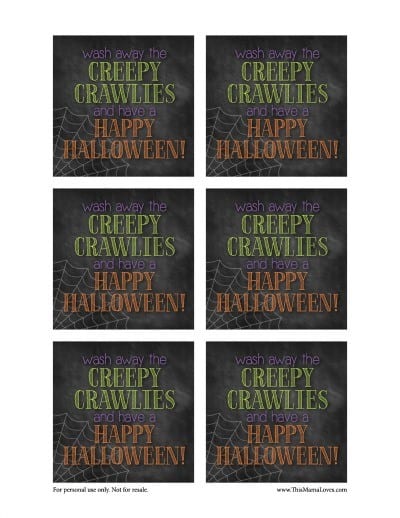 Print tags on card stock and cut apart using a paper trimmer. Punch a hole in the corner.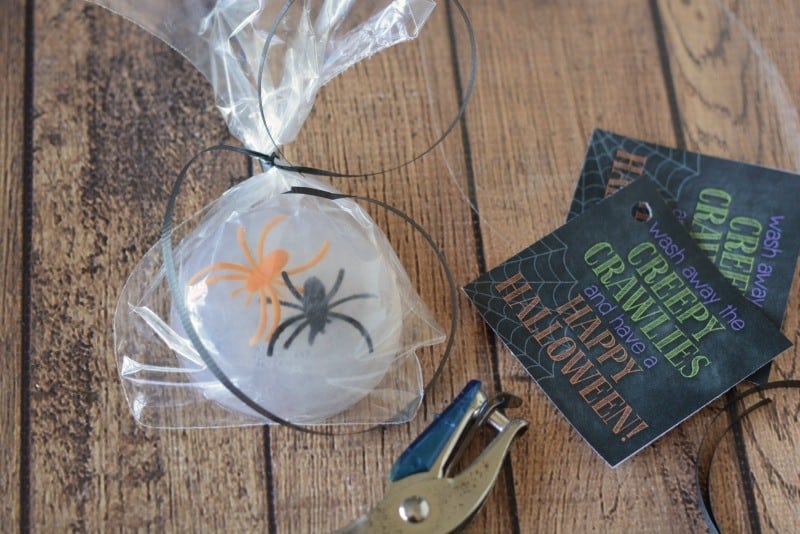 To package:
Cut a piece of curling ribbon and place one piece of soap into the treat bag. Tie with a curling ribbon shut and attach a tag by tying in a knot. Since I'm into instant gratification, add a spider ring to the curling ribbon so it can be played with immediately!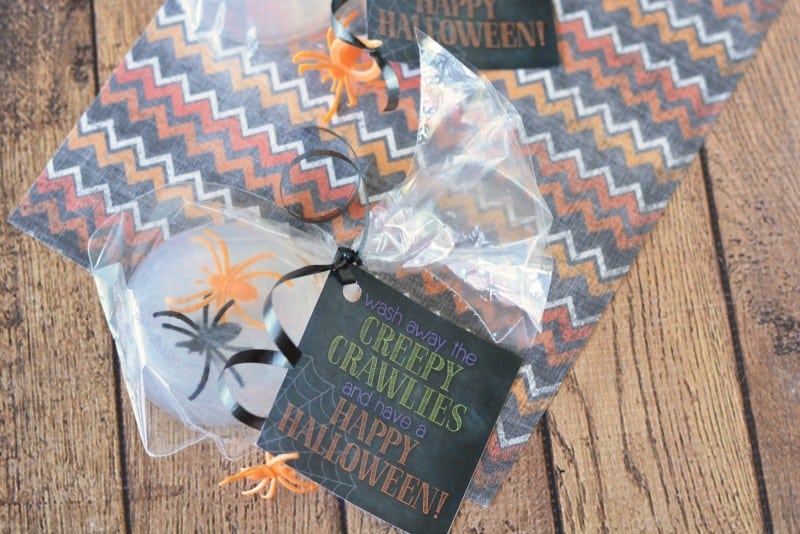 To use:
Wet and lather just as you'd use any soap!