Even though fall is here, the weather is still pretty hot in the south! It can be challenging to come up with snacks and treats for fall that are not hot foods and beverages. One of the first things we stock up on when it hits the shelves is TruMoo Limited Edition Orange Scream milk .  Not only do the kids love the taste of this fun seasonal flavor, but mom loves that it contains no artificial growth hormones, no high fructose corn syrup, and is fresh from locally trusted dairies. This Halloween Popsicle recipe post is brought to you in partnership with our friends at TruMoo.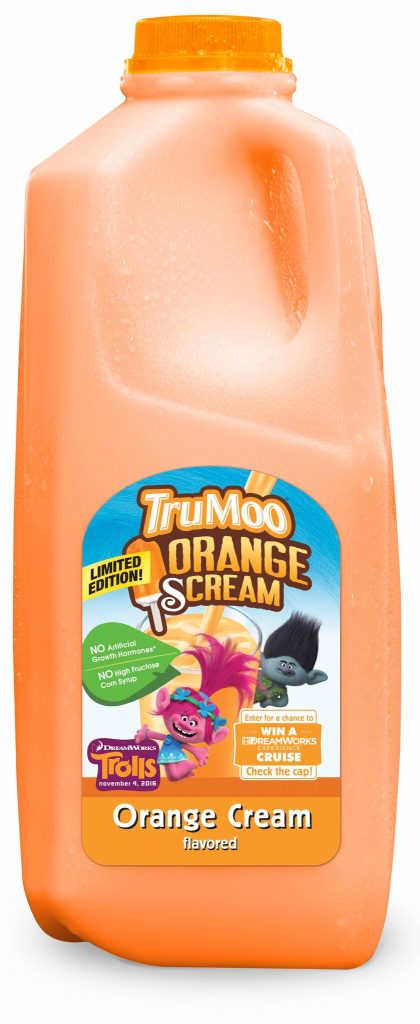 TruMoo Limited Edition Orange Scream milk – inspired by the classic orange frozen popsicle with vanilla ice cream – is delicious AND nutritious because it is made with wholesome low-fat white milk, no high fructose corn syrup and no artificial growth hormones.
SRP: $4.49 for gallon; $2.99 for half gallon; $1.49 for single serve
Availability: Nationwide in the dairy case at grocery stores through the end of October 2016.
Keeping those above mentioned types of ingredients out of our  snacks is definitely a treat not a trick for moms and the kids they love. One of the joys of being a mom is surprising your kids with fun treats like this, you will have nearly as much fun making these Creepy Screamsicle Halloween Popsicles as your kids will eating them. That doesn't mean you can't sneak one too, you will love that creamsicle taste from your childhood.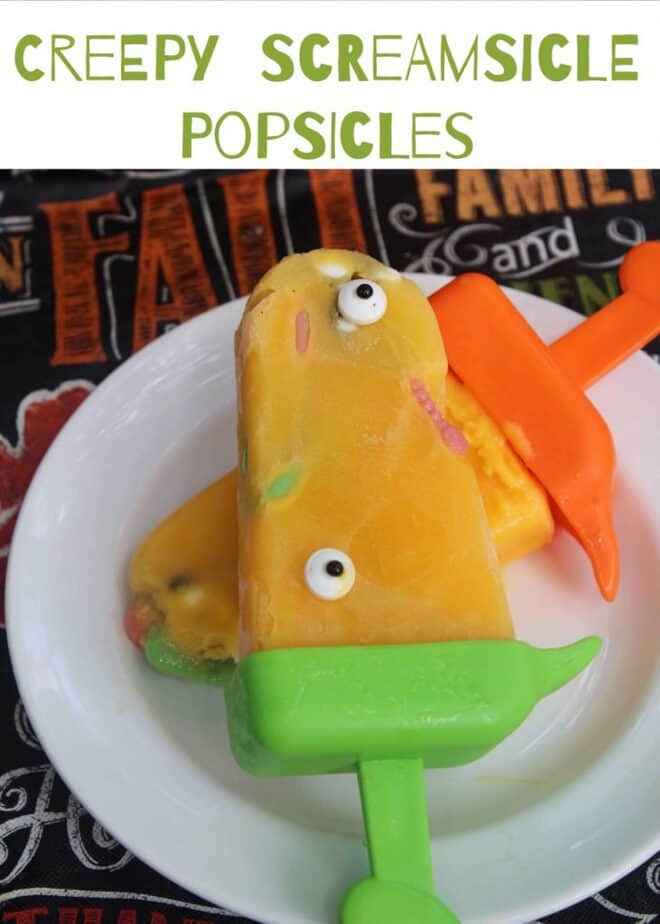 Creepy Screamsicle Halloween Popsicles
Ingredients:
TruMoo Limited Edition Orange Scream milk
Gummy Worms ( I used sour watermelon)
Candy eyes
Assorted Halloween candy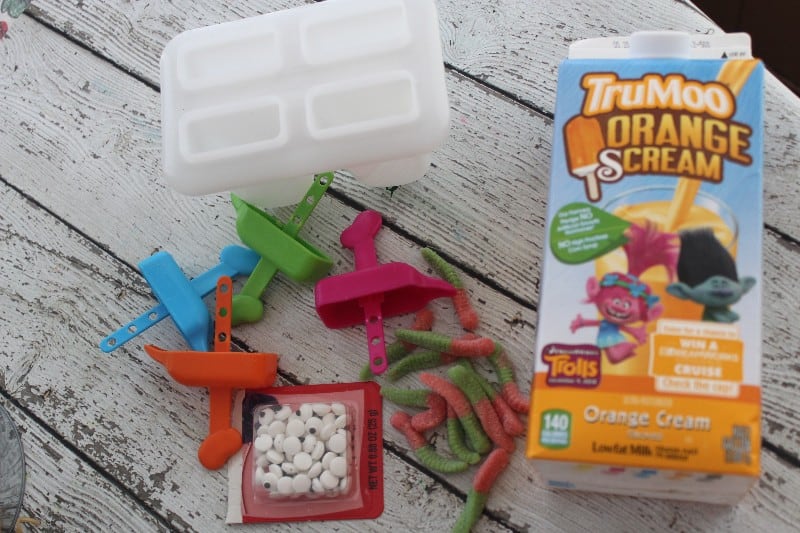 Directions:
Layer the worms and eyes in your popsicle mold, if you let it firm up just a bit and drop a couple more in they will be better spread out in your final popsicle.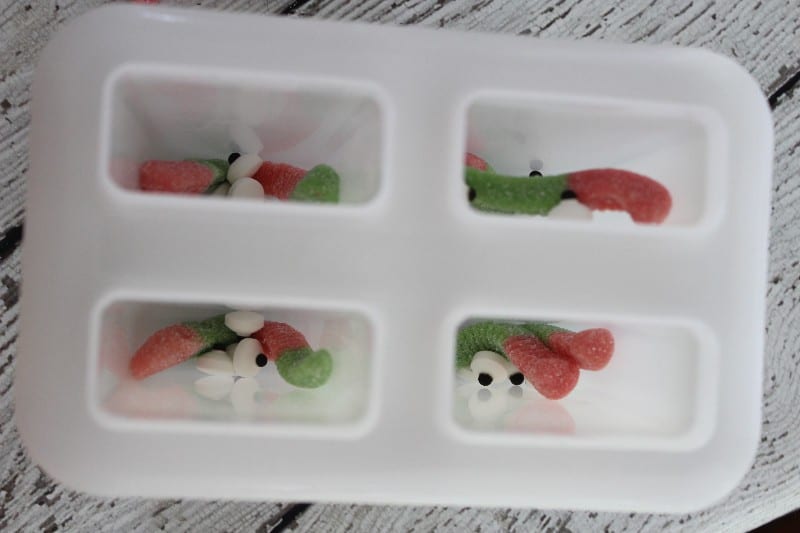 Pour TruMoo Orange Scream to fill the mold ¼" from the top.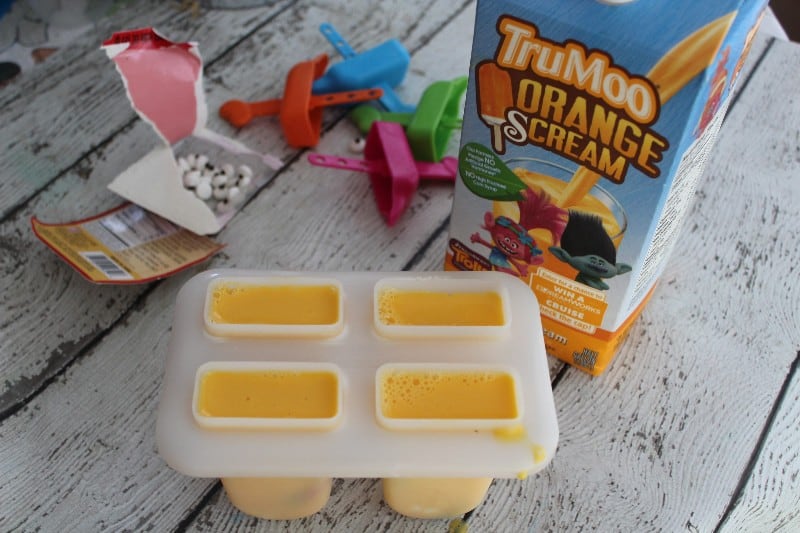 Place tray in the freezer for 3-4 hours or until solid.
Remove from fridge, run mold (upside down) under hot water for a few seconds to release.
Pop your Creepy Screamsicle Halloween Popsicle out of the mold and enjoy!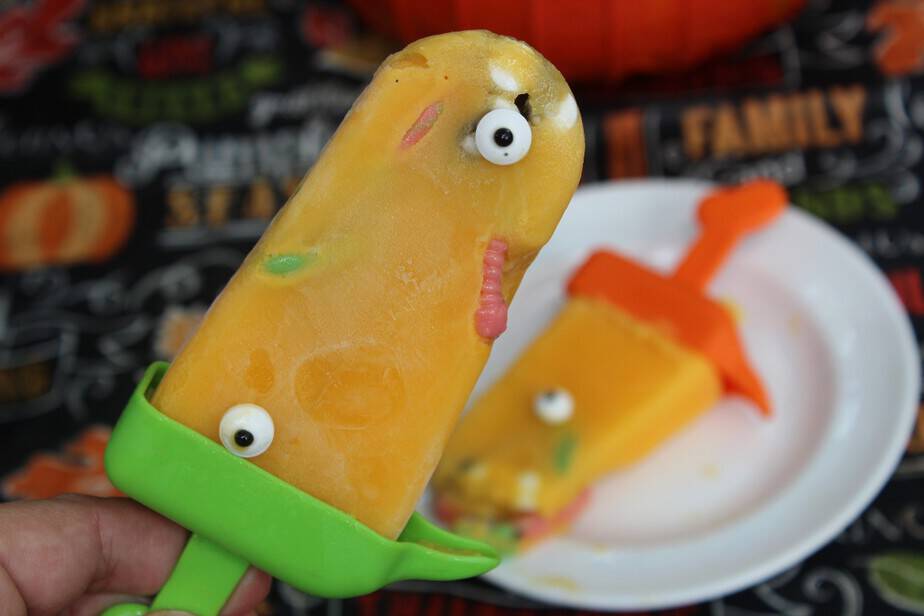 Add in any  fun fall candy that you like- gummy spiders, orange and black chocolate pieces, etc… to create your own Creepy Screamsicle Popsicles!
Follow TruMoo on social media to find other great recipes, coupons and fun!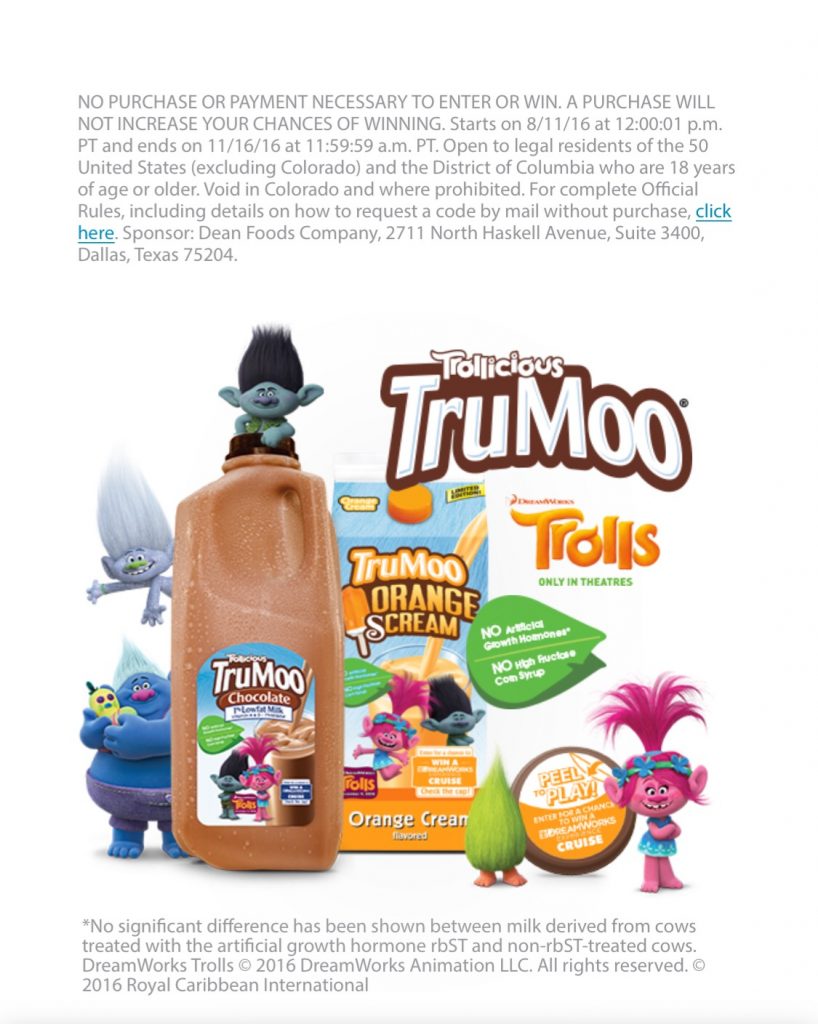 Be sure to watch for specially marked packages of TruMoo this fall!
Enter codes found on caps of specially marked TruMoo® milk products for a chance to win a family cruise plus weekly (Dreamworks) Trolls prizes!
What kind of treats do you make so the kids will SCREAM in delight? Do you make fun Halloween Popsicles like we do?
Fun snacks like this are a tradition for the kids and I to celebrate the season. Here is a gratuitous shot of my little cuties ready for Trick or Treating last year. We are looking forward to starting some new traditions and keeping our usual of trick or treating around the neighborhood and a late dinner!