Crockpot Chicken Enchiladas are pretty easy to make, and tossing them in the slow cooker means your dinner prep is pretty much done hours before you eat!
This yummy recipe is originally coming to us from Tabitha of Saving Toward A Better Life! You can add a little extra spice like cayenne pepper to kick up the flavor or enjoy as is for a great homemade meal!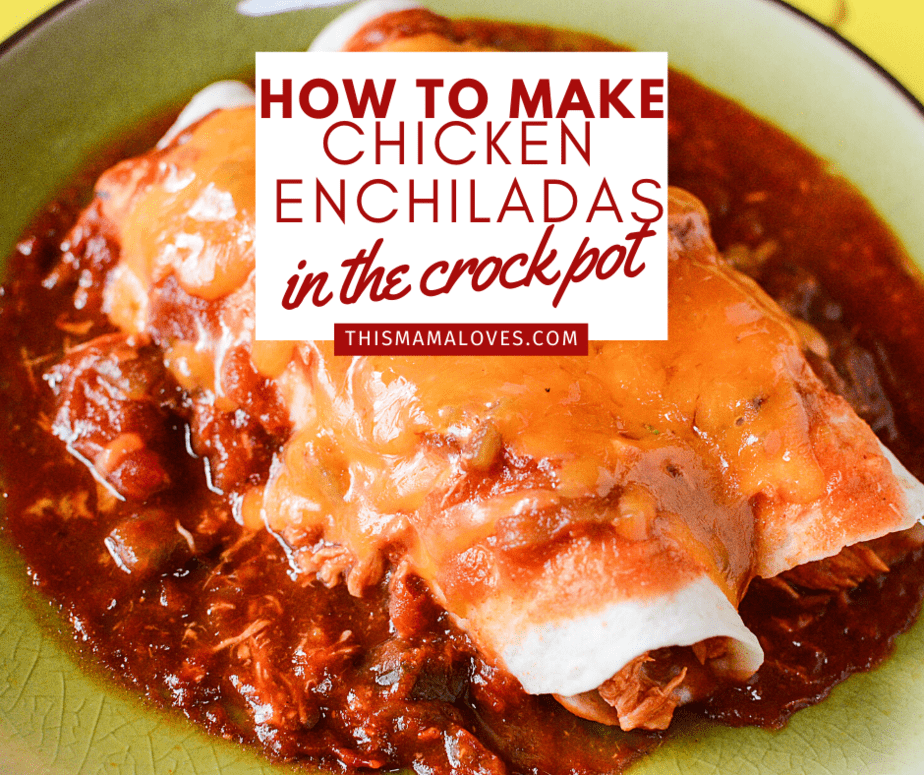 Crockpot Chicken Enchiladas
Ingredients:
Chicken Breasts or Tenderloins- 1 to 1 1/2 lbs
Can of Rotel Tomatoes 10 oz (We use mild becuase the kids don't all love the heat of the Original)
Can of Enchilada Sauce
Wheat or Flour Tortillas
Shredded Cheese (I use Mexican Blend but you can use what you like)
Sour Cream
Green Onions for garnish
Directions:
Put Chicken, Rotel and Enchilada Sauce in your slow cooker. Cook on Low 6 hours or High 3-4 hours.
Shred chicken in crockpot.
Using a slotted spoon, scoop chicken (draining off as much sauce as possible) in to tortillas and roll up.
Pour sauce over enchiladas and top with sour cream, cheese and green onions.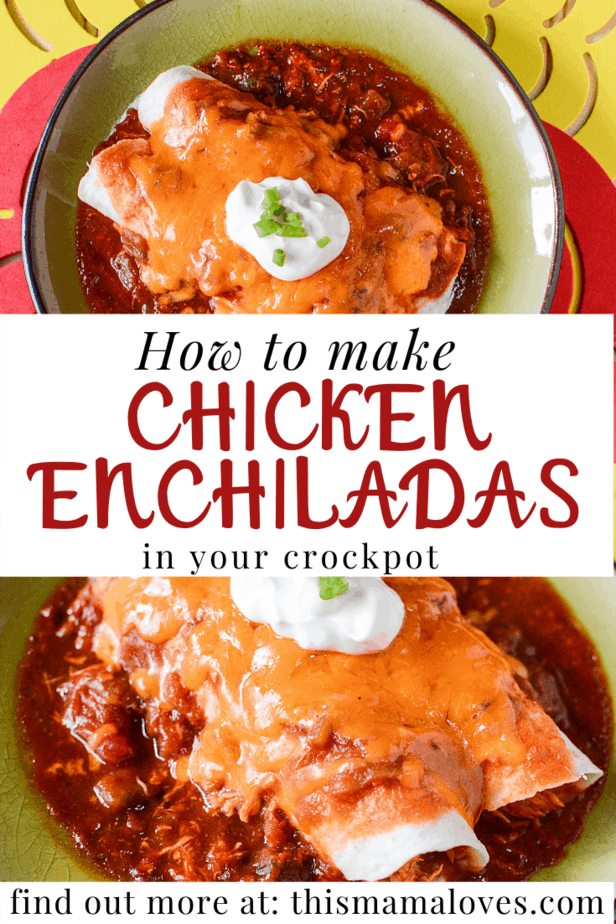 Want more recipes like these slow cooker chicken enchiladas? Check out Salisbury Steak & Onions, Slow Cooker Roast, Cheeseburger Soup and even a Crockpot Lava Cake!