How to Create the Ultimate Skin-Care Routine at Home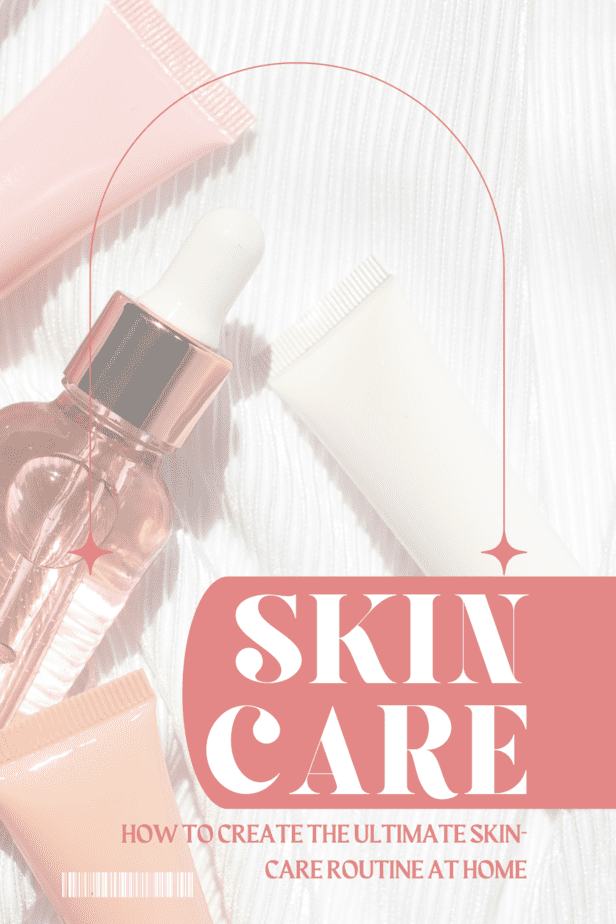 When people are stressed, it shows not only in their behavior and mood but also on their skin. This happens because stress releases a hormone called cortisol, which has big effects like dryness, redness, oil, and acne.
But stress isn't the only factor that can contribute to skin conditions. In fact, some very common, everyday things that most people do, like not washing your face before bed, smoking, and skipping out on sunscreen, are extremely bad for your face.
So many elements in day-to-day life impact the state of your skin, which is why it's so important to have a skin-care routine to protect your skin and keep you looking beautiful.
Here's what you need to know.
Knowing Your Skin Type Matters
Before figuring out what your skin-care routine will consist of, it's essential to know your skin type and if there are any concerns that need to be addressed first.
Everyone's skin reacts differently to different ingredients, so it's important to remember what might work for your family, friends, or people online won't necessarily work for you. Using the wrong products could worsen your acne and other skin conditions.
Checking Your Skin Type
In order to understand your skin type, wash out any skin or hair products you might have on, take a shower, and wait a few hours without putting on any new products.
You most likely have an oily skin type if your face looks shiny or gets greasy. Likewise, if you believe there's a lack of moisture on your face, you have dry skin. If you don't have any of these types, then it means most skin care products will be ok to use.
Learn the Right Ingredients You Need
Picking the right active ingredients to address your skin concerns is crucial in deciding which products will be effective for your skin.
The number one rule to remember for most skin problems is not to pluck or stab at them. Picking at scabs, acne, blackheads, and other problems will most likely lead to scars, open wounds, or dark spots in the area.
Here are the proper ways to deal with specific skin conditions.
Acne
Your acne treatment will solely depend on the condition and severity of your acne. Overall skin care will definitely help in treating your acne, but for some cases, you can use products and ingredients like:
Azelaic acid

Salicylic acid

Benzoyl peroxide

adapalene

Chemical exfoliants
Scars and Discoloration
Scars and dark spots could take a few weeks at best or six months at their worst. There are a few ingredients and products you can try for immediate treatment, including:
Sunscreen

Silicone

Vitamin C

Honey
Dry and Sensitive
Dry skin is often the result of the symptom of skin conditions that make the skin more sensitive. So, products for dry skin are also suitable for sensitive skin, most times. Here are some notable ingredients for its treatment:
Bakuchiol

Colloidal oatmeal

Hyaluronic acid

Squalane oil
Basic Steps of a Skin-Care Routine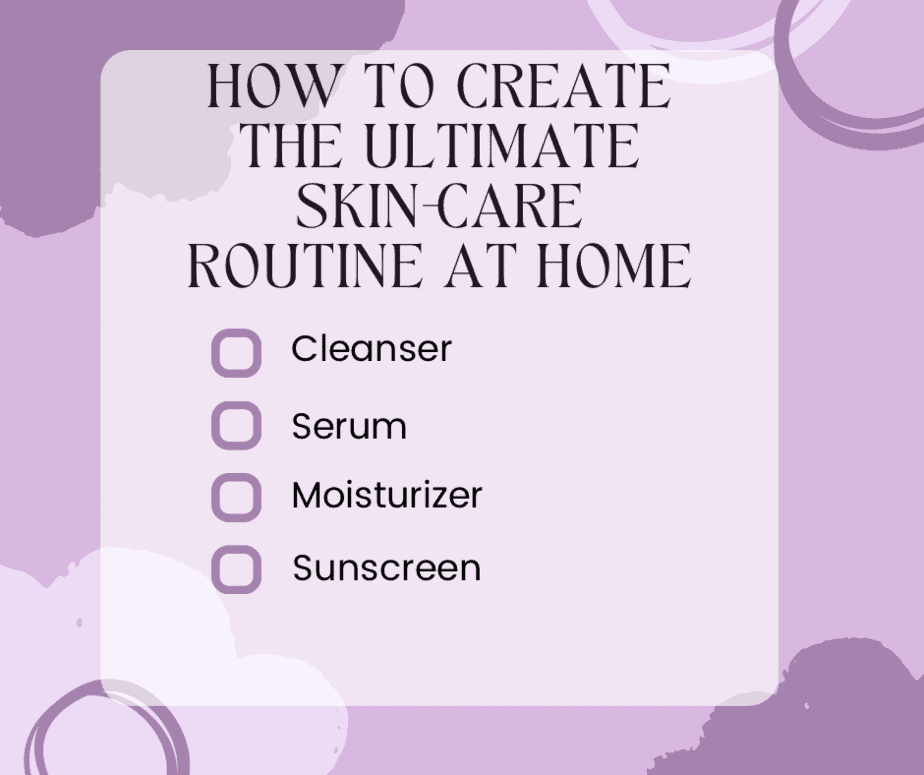 Skincare will only be complicated if you want it to be. In reality, there are just four main steps that every skin-care routine should ideally have. Whatever you add on top is your choice, whether it's makeup or something specific for your skin condition.
Cleanser
Cleaning your face more than twice a day isn't necessary, especially if you have dry skin or don't wear makeup often. Avoid washing your face just to feel less oily and spotless because that washes off your skin's natural oils. Instead, choose a cleanser that doesn't leave your skin feeling tight after washing it.
Serums
Serums are light and easily absorbable oil or water-based liquids that you can spread on your face. They boost the collagen in your skin to help keep it firm and avoid wrinkles. You could also use a face mask for wrinkles if you feel the need.
A serum with vitamin C or growth factors is better in the morning. At the same time, retinol and prescription retinoids work best at night.
Moisturizer
Moisturizers can create a barrier protecting your skin from harsh climates like cold or dry air that can further dry out your skin. A cream-based moisturizer would work best for dry skin. Oily skin types can also benefit from moisturizers, but gel-based, non-comedogenic ones are better suited.
Sunscreen
Since it takes a while for sunscreens to activate, it's recommended to use one with at least 30 SPF 10-15 minutes before heading out.
People with darker skin tones need to use more skin protection because hyperpigmentation is more difficult to correct for them. However, you can skip this one if you don't plan on being in the sunlight.