This post about butter options with the benefits of spreads with 0gs trans-fat and no cholesterol is brought to you by Unilever. I recently headed to the closest SuperWalmart store to get a whole random list of things we need…I had limited time and a lot of kinds of things to pick up so off I went. I always do my non-grocery shopping first when I'm at this Walmart, mostly because it's an enormous store and I wouldn't want food to waste! I needed a filter for our car, a chair for the pool club for me, a few pool toys, underwear and socks for my husband, a hat for my son and some staple grocery items, as well as milk, yogurt and, truth be told…whatever struck my culinary fancy.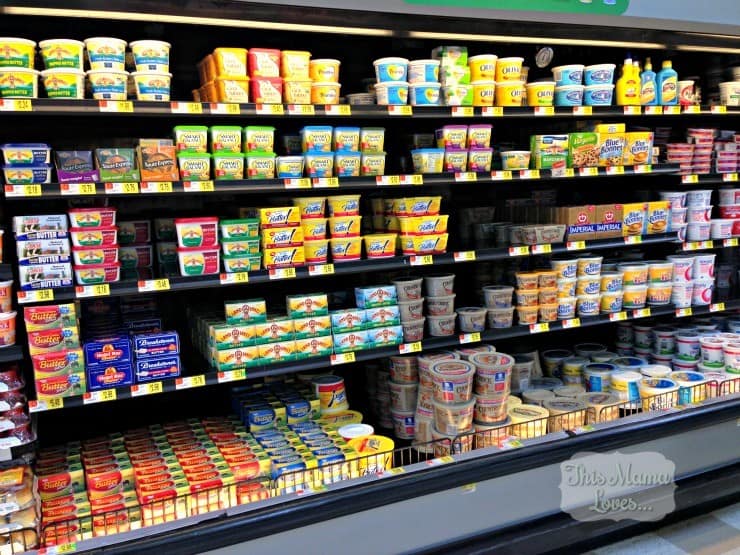 I was totally blown away by the variety of spreads available for purchase including I Can't Believe It's Not Butter!®, Country Crock®, Promise, Brummel & Brown and Imperial. I think that the last time I bought spreads there were two sizes of I Can't Believe It's Not Butter! and nothing else. Clearly, things have changed.
Not only are there a ton of varieties, but one thing that stuck out to me (perhaps the huge sign?) was the 0 grams of trans-fat and no cholesterol aspect of the spreads. Don't get me wrong, I like the taste of butter as much as the next person (and both my daughters would eat it for a snack if I let them), but I'm not a fan of cholesterol or trans-fats.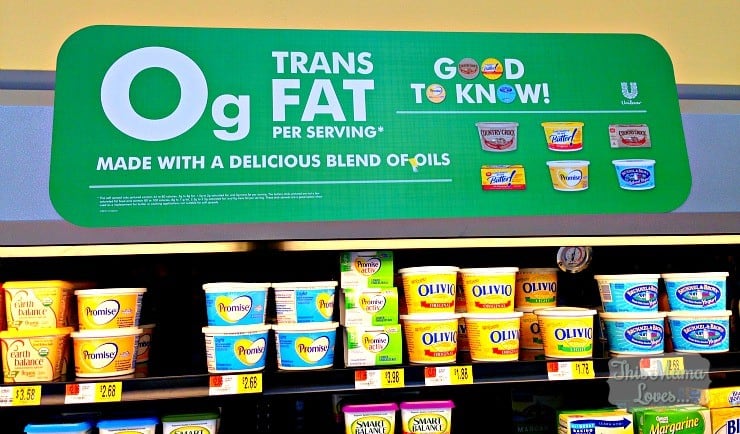 This inspired me to buy one of the butter options available with less saturated fat and fewer calories than butter. It was the Brummel & Brown Spread that caught my eye, a spread made with 10% nonfat yogurt and 35% vegetable oils. My family loves yogurt, so this won. (Also, I liked the packaging. I won't lie. It felt very….farm-y).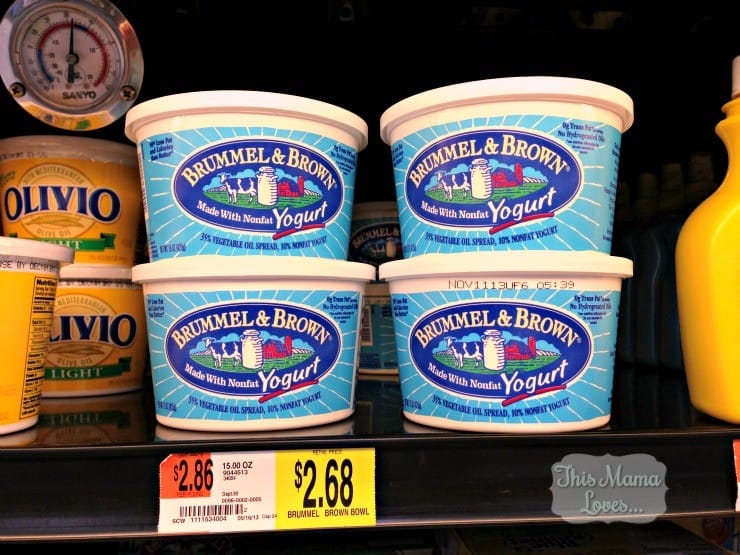 I was looking forward to trying a new recipe (yay!) with spread that is made with no hydrogenated oils and was rich in Omega-3 ALA. But what to make…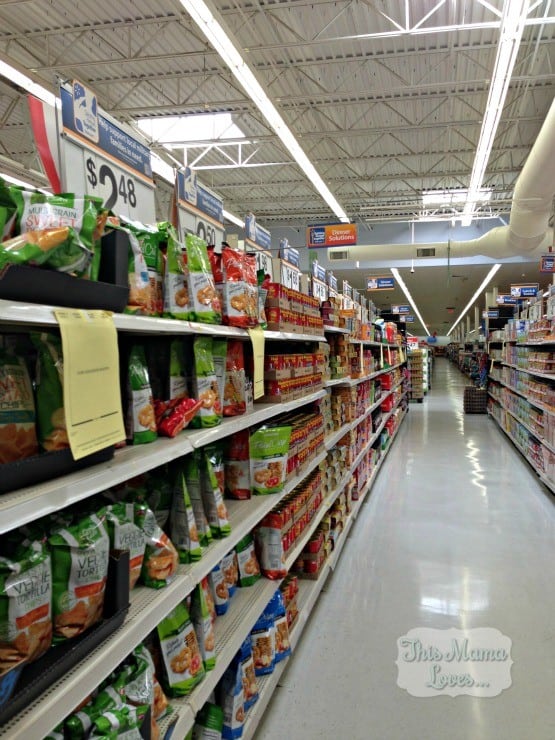 Since I was at a SuperWalmart store, and my Preschooler and Kindergartener didn't need to be picked up for another hour from school, I perused the aisles. This aisle said "Dinner Options" but I kind of think it must be in transition, there were weird combinations of things on the shelves…so I headed another way. I wanted to make something we've not had in a while, a new variation of a familiar recipe. When I found some Smoked Sausages on sale (did you THINK I wasn't going to buy something on sale?), inspiration struck. I just had to find a few more ingredients to make what I had in mind. Stay tuned next week (or so) to see what I make!!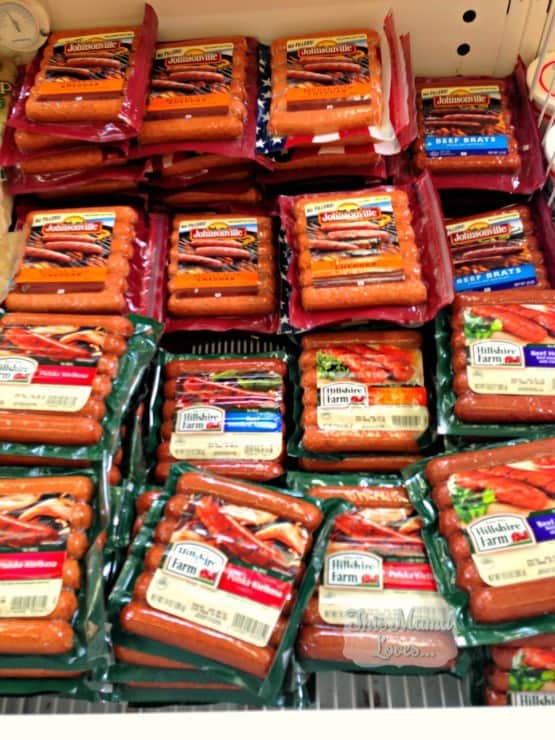 Cooking your favorite recipes using Unilever buttery spreads is a deliciously smart move. With 0g trans fats per serving, less saturated fat and fewer calories than butter, cholesterol-free spreads are a better option.
Visit itsgoodtoknow.com for more information and recipe ideas now!
This is a sponsored post written by me on behalf of Unilever.

0