Are your feet ready for flip flops? If so, head over to the dollar store and snag a pair (or 10). You will be amazed at with a few supplies what exactly you can do to it! Take a peek below at these fun spring flip flops you can make yourself, just in time for the spring season.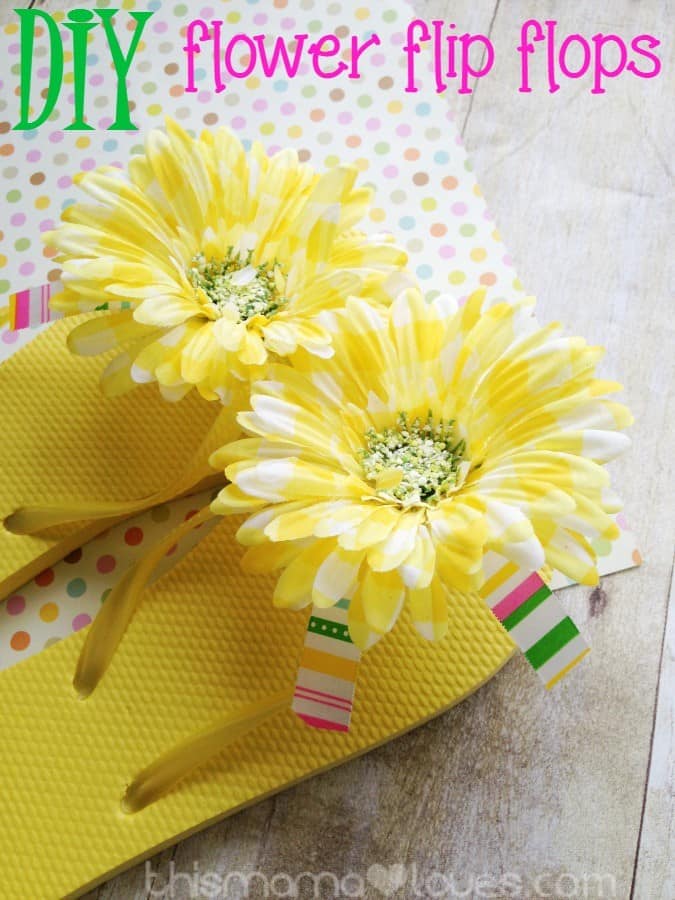 DIY Flower Flip Flops
Supplies needed:
Foam flip flops
Silk flowers
Spring ribbon
Scissors
Hot glue, glue gun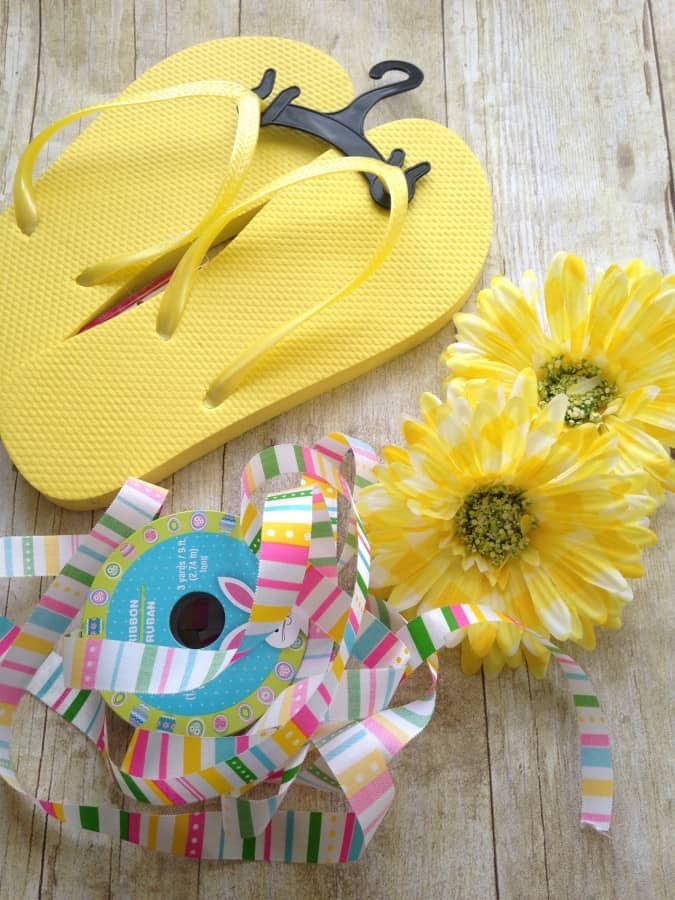 As mentioned, everything we used in the sample project we found at our local dollar store.
Directions:
1. Begin by cutting a 4 inch length of ribbon.  Bend it in half and secure the seam with glue.
2. Add a dab of glue to the ribbon and press it to the band of the flip flop. Hold in place until dry and secure.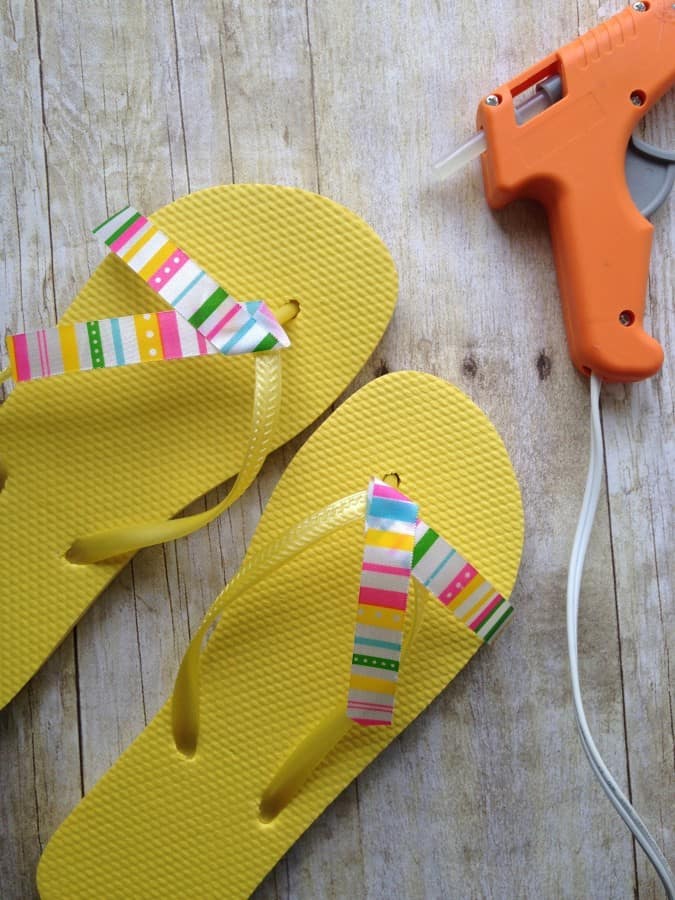 3. You can now add another ribbon if you wish, or move on to step 4.
4. Snip the head of your silk flower so as little stem remains as possible.
5. Add a few generous dabs of glue to the underside of the flower petals. Press to the flip flop band and hold in place until dry and secure.
6. If you want a little more flare on your flip flops, cut additional ribbon, add glue, and press it under the blooms.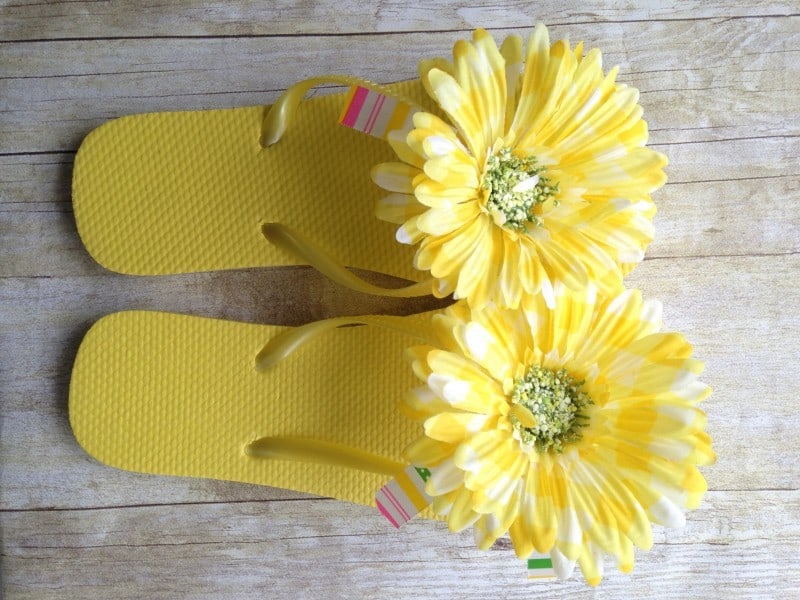 Your spring flip flops are now ready to be enjoyed! They look adorable with a sundress or are even great for gift giving. Gather your supplies and give this easy DIY a try!
For more fun creative summer ideas, check out a few of my favorite blogs.