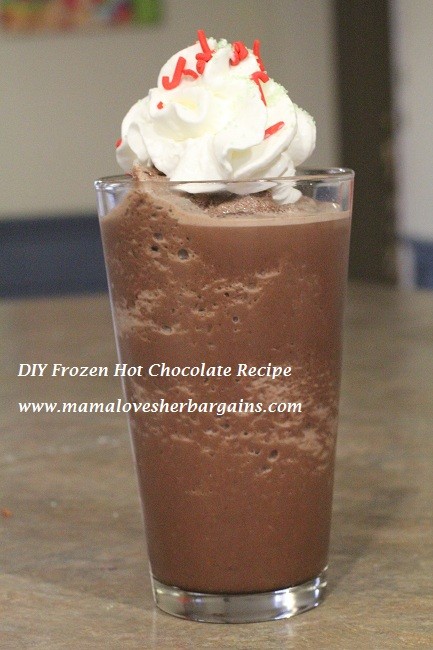 It's winter. It's time for cold weather, playing in the snow, snuggling under blankets by the fire to get warm.  Except…it isn't very cold in Connecticut this week. It's about 55 degrees.  So I decided to try something NEW today. I made Frozen Hot Chocolate- which I've heard about but never tasted.  I thought this would be a nice way to celebrate "winter" not being here yet.  Even though it should be.
So.
You'll want your blender.
And you'll want 1 1/2 cups of ice.
1/2 cup milk (I use 1% because that's what we have. I'd imagine if you use whole milk you'll have a creamier taste)
1 cup hot cocoa mix (Yes, I do use the premade.  I'm not reinventing the wheel 🙂 )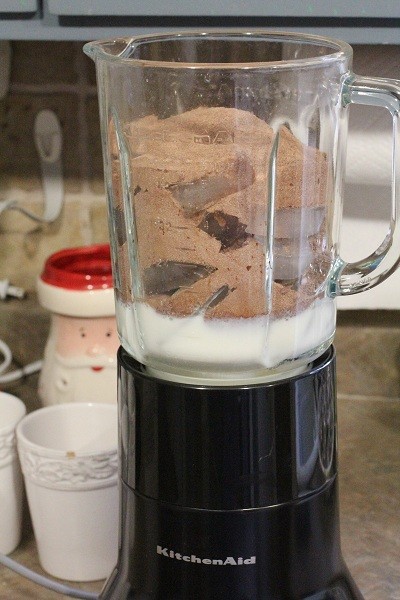 Put all of the ingredients into the blender.
Turn on blender.
Run blender (I use "medium" speed) until smooth.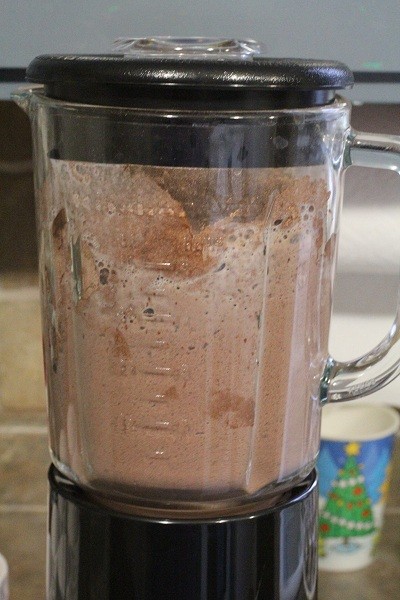 Now, you can just enjoy this frozen loveliness all by itself, but you can also go all fancy pants and add some whipped cream (I used lowfat) and even some festive cookie decorations to make these over the top and way too fancy for an early morning cookie swap like I did.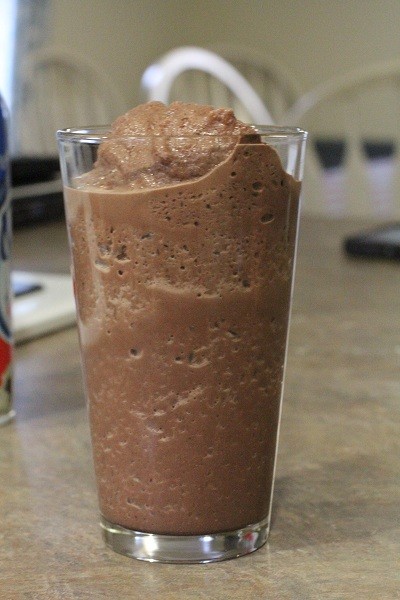 You'll probably want a spoon or straw with this delightfully chocolate treat.
Any way you serve this, it's delicious.  Jenni tasted it too and she agreed that the "best" part is when a little bit of the frozen hot chocolate melts and kind of sits underneath the frozen stuff.  YUMMY.
A note: you really, truly do NOT want to drink this much at one time.  I filled the glass for the photo.  Small servings.  Better.  Healthier.  (Unless you have half my size glass and then have seconds. That's not so healthy).