One of the first things that pops into mind when someone hears National Geographic is probably the beautiful photographs that NG is so well known for.  Even when I wasn't interested in a topic, I remember always being amazed at the pictures in every edition of National Geographic that arrived at our doorstep (I don't remember a time my parents didn't subscribe, to be honest).  Back "in the day" we didn't have National Geographic Kids, and I'm so glad we do now.  NG Kids has found a way to bring together science and culture and pop culture and make them so appealing that kids get excited to read them.  I have several gift ideas from National Geographic Kids sure to please any kid on your list- and, encourage a love of learning on the side!
All of the National Geographic Kids' items are available on www.shopnationalgeographic.com as well as several other retailers- BUT I have to tell you that I just noticed that when you purchase 3 National Geographic Kids' Books from their website, you save 20% off your purchase price!
I'm sure you have heard of Angry Birds, if you haven't played a round or two yourself.  My son and husband LOVE Angry Birds, and truth be told, I've been finding my 3 year old in her bed when she's supposed to be napping, Angry Bird-ing away with my iPad very frequently lately.  I'd seen that National Geographic Kids had an Angry Birds book out and had made a mental note to grab a copy for Christmas for my son- but imagine my delight when he'd seen the book someplace and came home ASKING for it!  Kudos to National Geographic for taking a hot pop culture game and pulling it right into the world of science and nature, and drawing kids in.  If you have an Angry Birds fan in your house, I'd definitely grab Angry Birds Playground: Animals!  It's never a bad thing to encourage kids to read- and learn- a great way to pull those video games into "real" life!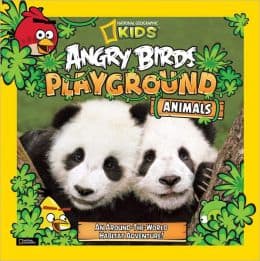 With the help of their favorite Angry Birds characters readers will learn about five different habitats by pairing the eggs found throughout the book with their original region. Kids will also learn about the diverse range of egg-producing animals, everything from fish to amphibians to mammals. Packed with learning exercises and fun activities, this book will transform kids into explorers and leave them wanting more adventure.
There are also 2 other Angry Birds books in the series (perhaps more to come?)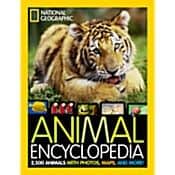 Animal Encylopedia – This book is amazing.  A "must" for any family or classroom.
$24.95
Kids love to learn about animals and this book showcases more than 1,000 gorgeous color photographs as only National Geographic—the leader in wildlife photography—can. Featuring 2,500 species and packed with stunning color photographs, amazing animal facts, maps, and more, the new National Geographic Kids Animal Encyclopedia is the most comprehensive resource of its kind available today.
5000 Awesome Facts is, in a word, awesome.  My kids love this book.  It's definitely not a small book, but a great conversation starter and definitely a great way to figure out "what to do today" when nothing around the house seems inspiring.  Open the book, pick a page and voila! Inspiration may strike.  We LOVE this book in our house.
Book of Animal Poetry– Full of sweet, simple poems accompanied by gorgeous photography.  I kind of want to remove the pages of this one and frame them to hang on the wall!
Just Joking Kids– Over 300 jokes, riddles, rhymes and tongue twisters to get that funny bone going.  Kids love jokes- there's a ton of them in here!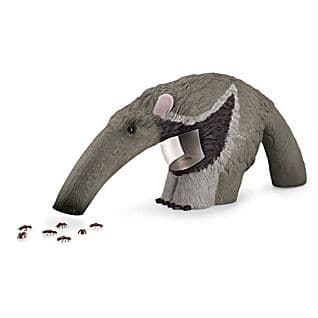 Check out the Nat Geo Wild Anteater Bug Vac– What a fun way to get kids to WANT to go outdoors!
This baby anteater has an appetite for insects! With the touch of a button, you can quickly and safely suck bugs up into the anteater's clear, removable belly chamber for up-close viewing. Works indoors or outdoors, and it's perfect for curious budding scientists who like examining—but not touching!—creepy, crawly bugs.
Got early readers? There are 5 levels of readers from National Geographic with appropriate content and language for each level.  These are wonderful stocking stuffers!  (Our family faves are the Mummies, Dolphins, Sharks and Caterpillars to Butterflies books).  Priced at $3.99 (and 20% off if you buy 3) mean they are super easy on the wallet, too.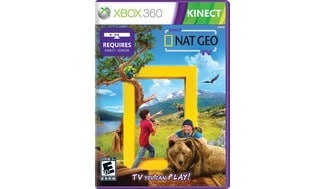 National Geographic has a huge range of products- from and they have even partnered with Microsoft for the Kinect Nat Geo TV game for the XBOX!
We are still investigating this game but I LOVE, LOVE LOVE that there are companies like National Geographic Kids who are so dedicated to continuing to inspire and help children to learn- to want to learn- in so many creative ways.  Incorporating what kids are so into with the educational components is almost always a recipe for success.  As with all Microsoft games I've seen, the game itself is remarkable.  Excellent graphics, sound effects, and even THIS mama is able to figure out how to move with the Kinect (I'm used to a joystick- or the modern day equivalent of one!)  I will be able to share more after the kids' school vacation when we can really spend some time playing together- things have been so hectic with holidays!   It's priced lower than most XBOX games I have seen which is a bonus in my book, plus it's educational and I like that a lot.
Kinect Nat Geo TV blends world-renowned Nat Geo WILD TV show episodes with Kinect for Xbox 360, transporting kids and their families around the world, expanding knowledge and inspiring a sense of wonder and excitement. Engage, play and learn as Kinect Nat Geo TVturns your living room into an animal habitat and you into a variety of animals, such as a bear, without ever leaving your living room.

Your purchase comes with a one year Season Pass with new featured shows every month and unlimited access to Nat GEO WILD episodes on demand.
Of course, if you want to give the gift that keeps on giving, there's always the National Geographic Kids and Little Kids magazine subscriptions, which would be a great gift alone or paired with one of the books or the Anteater Bug Vac!
Don't forget you can find many of the National Geographic Kids' products in many retail stores and online- they are a great gift alone or as an add on to a gift (or stocking stuffer!)
What are YOUR favorite gift ideas to encourage learning from National Geographic Kids?
Some items received for inclusion in gift guide. Some are just items we have that are awesome and I wanted you to know.  Opinions are always my own!