Check out this super cute Melted Snowman Ornament that is very simple and very inexpensive to make.  Lots of fun – this is a great group craft idea!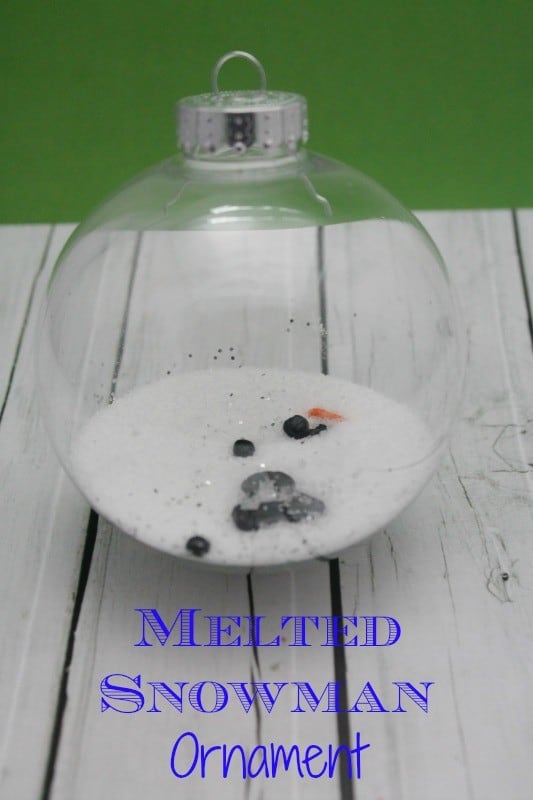 Melted Snowman Ornament Craft
Items Needed:
Sea Salt-
Black Polymer Clay
Orange Polymer Clay
Clear Plastic or Glass Ornament
Glitter (Optional)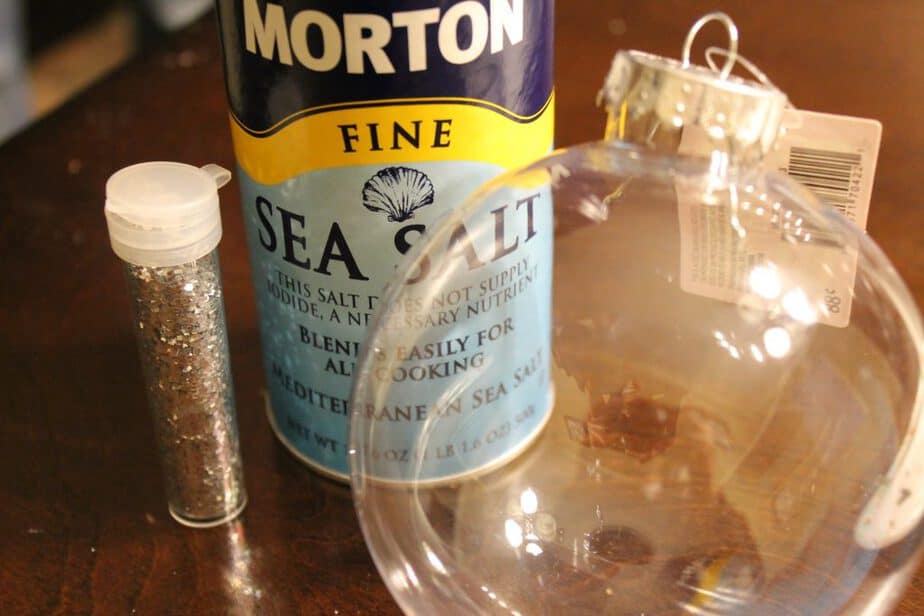 Directions for the Melted Snowman Christmas Ornament:
Mold 4-5 round balls and a top hat out of the black polymer clay and allow to dry.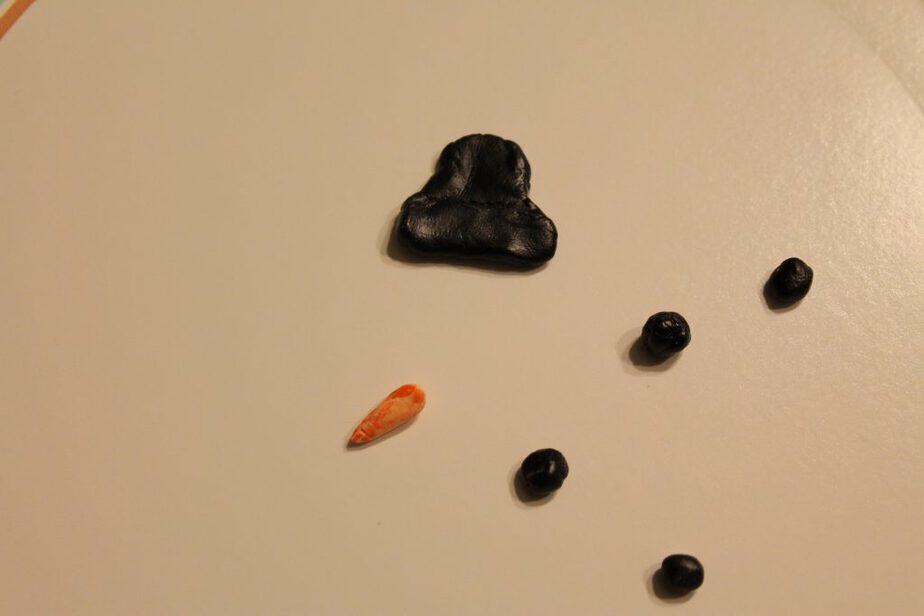 Take a small piece of the orange clay and shape a carrot for the nose and allow to dry.
Using a funnel fill your ornament a quarter of the way full. Add in glitter.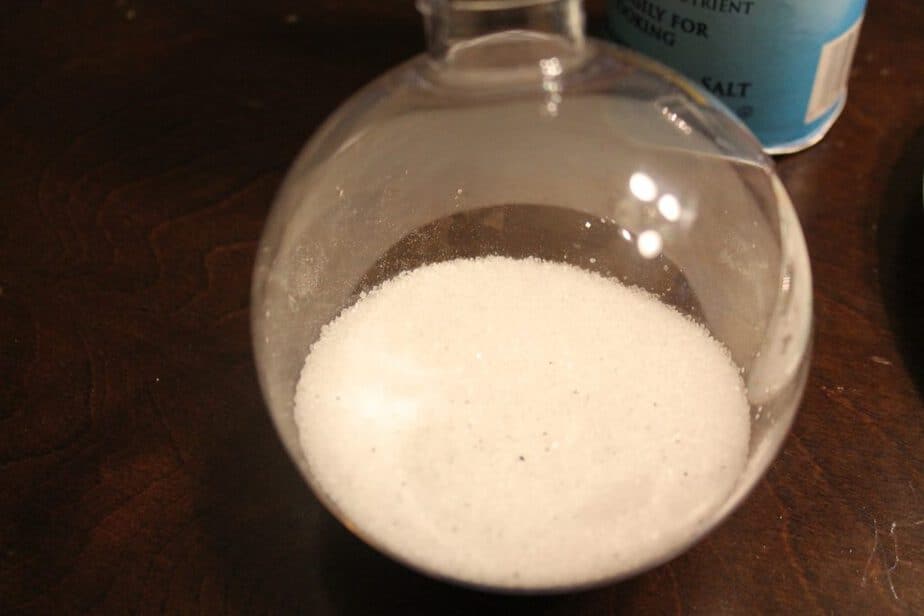 Gently drop in your buttons, eyes, top hat and carrot nose into the ornament.