This post about getting ready for back to school : health is part of a partnership with Glam Media and This coming August, Glam is L'il Critters vitamins. We have just under a month left here before it's time to go back to school.  Even before we're back in school, things are starting to gear up for school.  Getting ready for back to school isn't just about backpacks, shoes, school supplies and new clothing.  For us, it's more about getting our bodies ready for back to school!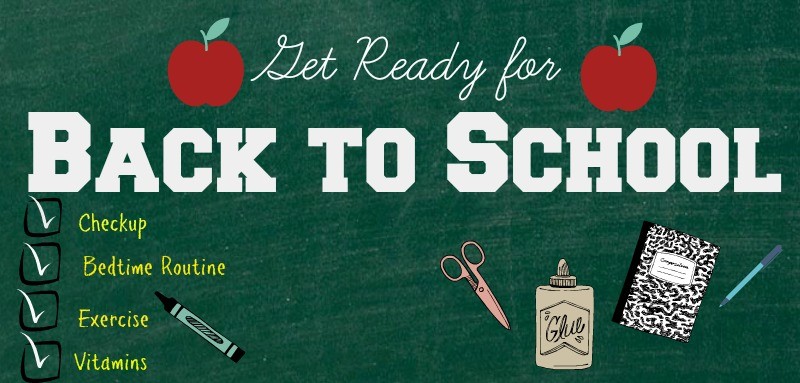 We're working on getting the kids back into a bedtime routine– an earlier bedtime routine- having to get up by a certain time in the morning means that we need to make sure they get to bed and to sleep at a time that leaves them plenty of hours for sleeping.  Without a good night sleep, kids won't have the ability to concentrate at school nor to fight off the germs they'll be around once the doors to school open for the year.
Checkups– maybe this is just my kids because they have summer birthdays but we always have our back to school physicals so we know that things are all in proper working order and that the kids' bodies are developing as they should be.  Routine health care visits are crucial. Before bed, everyone must brush and rinse and say a prayer.  Even if you aren't religious, it is good for everyone to take a moment and reflect upon something or someone that they are thankful for or thinking about.  We brush, rinse, pray and read a book in our house- the kids love the snuggle time and we love sharing the stories and adventures with them.
Move to the beat– any beat!  Kids need to exercise.  They need to M-O-V-E.  Most kids are running around, swimming, going to camp, playing sports all summer….when school starts, they are back to sitting at a desk for several hours a day.  Make sure to incorporate time daily for some physical exercise.  Even if you make up silly games to get some movement in right before dinner- right in your kitchen- just get them moving.  I'm planning to move right along with them.  Can't get outside?  Improvise.  Jog in place.  See who can do it longest.  Jump rope.  Hop.  Skip.  Do silly stretching.  Try yoga!  Whatever that beat- slow, steady, fast, sporadic- move to it.  Find something no one hates and make it part of the daily routine. for a program all about happy and healthy kids!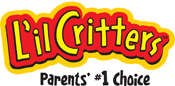 Take your vitamins: With school comes all of the germs that everyone else brings with them- taking vitamins helps to make sure that kids' bodies are getting all of the vitamins and minerals they need so they can fight those germs! L'il Critters are parents #1 multi-vitamin choice; their lovable gummy bear shape and their variety of kid-friendly flavors and nutrient rich formulas make taking vitamins a positive experience for little ones!
L'il Critters™ are the #1 child gummy vitamin. We are the better tasting gummy vitamin that is preferred by Kids and trusted by Moms. "We Make Nutrition Taste Good."
Disclosure: Compensation was provided by Church & Dwight via Glam Media.  The opinions expressed herein are those of the author and are not indicative of the opinions or positions of Church & Dwight.
0