I don't know many who aren't fans of Muddy Buddies.  Often times, though, this delightful snack is almost TOO sweet, at least for adults, and when I was up in Boston for Patriots Weekend, watching a demo by American Heritage Chocolate at the Old North Church, I started thinking about using that chocolate in a Muddy Buddy recipe… still sweet, but not super sweet, plus, with the 9 spices they add to their chocolate, a whole new level of flavor for this normally just sweet treat.  A muddy buddy recipe for the adults, that's also vegan for those of us who live a plant based life. Plus, this is a spiced dark chocolate muddy buddies recipe- not your average muddy buddies for sure! Many thanks to our friends at American Heritage Chocolate and Old North Church Foundation for inviting us to Boston to experience Patriots Weekend and for inspiring this recipe.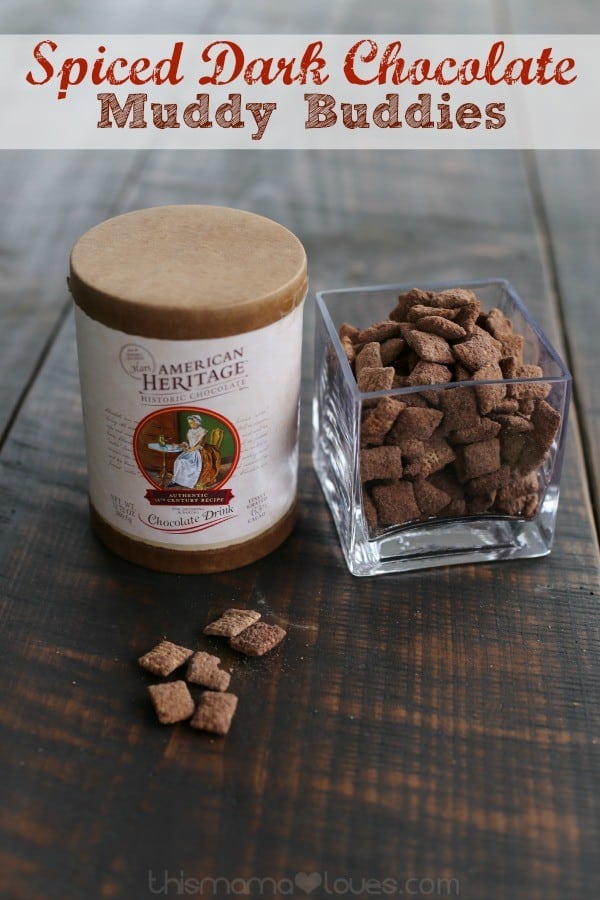 Spiced Dark Chocolate Muddy Buddies
Ingredients
9 cups gluten free Chex Cereal (Rice is what we used)
2 bags Vegan Chocolate Chipspackage American Heritage Chocolate Drink
Coconut oil (if needed to thin the chocolate)
gallon ziplock bag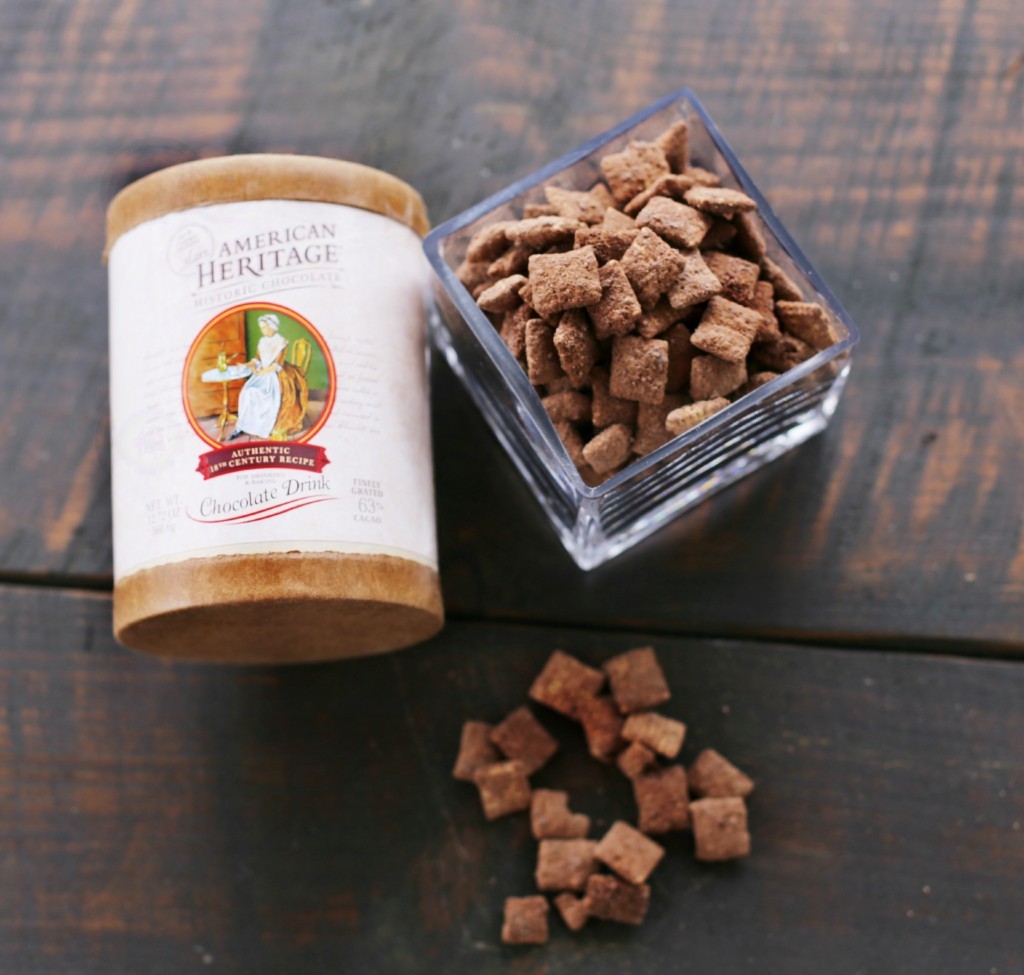 Directions
Melt chocolate chips in double boiler or microwave at 30 second intervals.  Once chips are melted, toss them with the cereal until coated.
Add the chocolate mix into the bag
Add coated cereal 1/2 batch into the bag, SEAL, and shake to coat
Add second 1/2 of coated cereal to bag and shake to coat (make sure you seal!!)
These will stay good up to a week in an airtight container.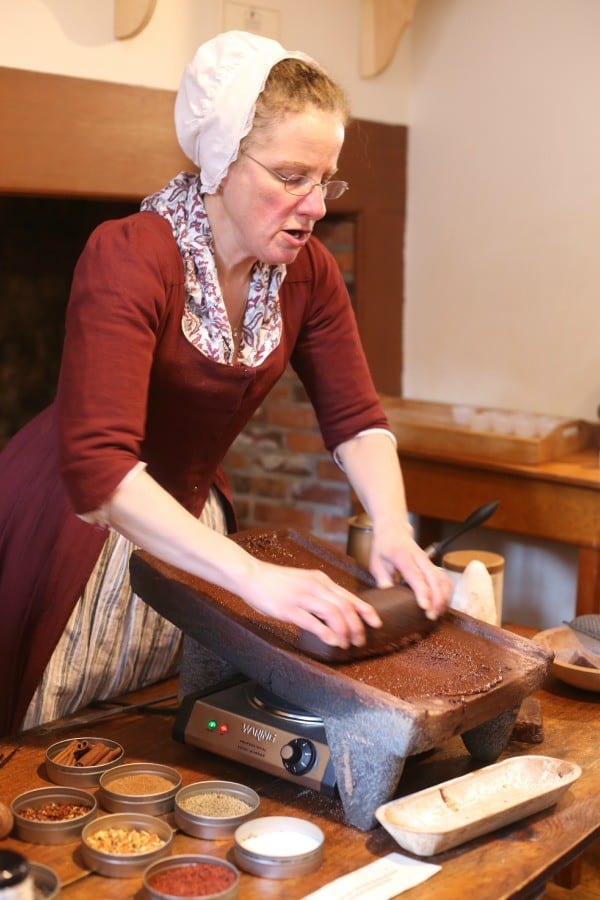 Love history and want it to come alive for you?  Visit American Heritage Chocolate and see where and when they'll be visiting an historic location near you.  It's pretty awe-inspiring and a great way to feel connected to our ancestors.  One favorite place we've gotten to see our friends from American Heritage is at Captain Jackson's Historic Chocolate Shop (at Old North Church in Boston) where you can find all kinds of locally crafted chocolate goodies made with the same spiced chocolate our ancestors had)[mpprecipe-recipe:2269]