This post and cheesy chicken parmesan recipe were sponsored by Perdue. Perdue provided me with free product and compensation in exchange for an original recipe. All comments, thoughts and reviews are my own.
I am all about the comfort food, especially since temps have dropped pretty low, even here in Florida. My favorite go to is Italian food- specifically Chicken Parmesan. What's not to love? Hearty portions of tender lightly fried chicken smothered in sauce and ooey gooey cheese… Are you drooling yet? If not you will be once you start to smell this Cheesy Chicken Parmesan recipe cooking. I love using Perdue Perfect Portions for a lot of recipes, they are of course perfectly portioned into individual packs within the bag so you can cook 1 or all 5. Now you could open up a can or jar of ready made sauce and pour over your chicken but my homemade recipe is so quick, easy, and yummy why would you?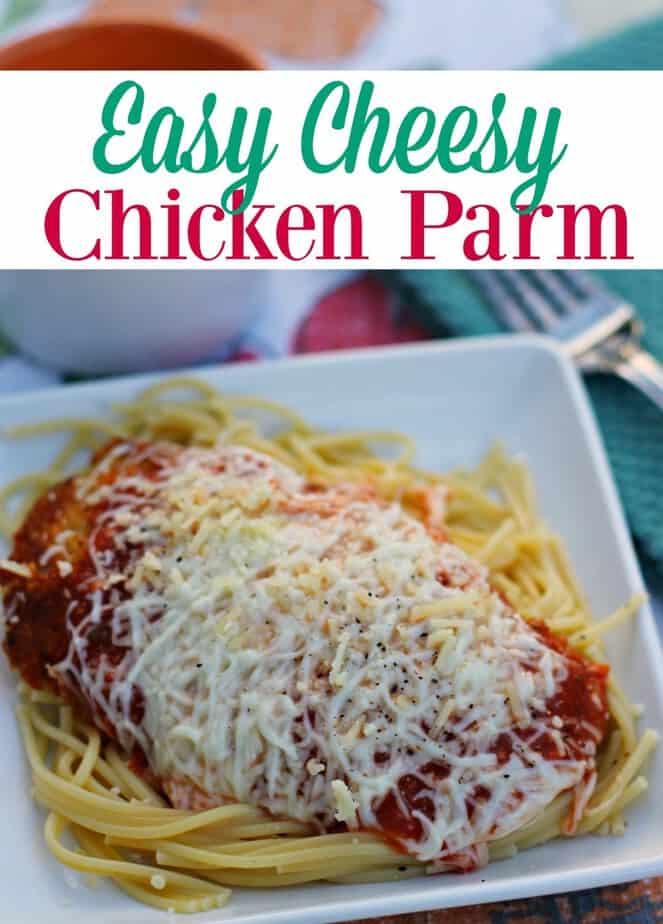 Easy Cheesy Chicken Parmesan
Ingredients:
4 Perdue Perfect Portions chicken breasts
1 cup Italian breadcrumbs
3/4 cup grated Parmesan Cheese
1 1/2 to 2 cups shredded mozzarella cheese
2 eggs
1 T. milk
salt and pepper to taste
Sauce
2 cups tomato puree
1/2 cup grated Parmesan cheese
1 tsp. basil
1 tsp. oregano
1 tsp. garlic salt
1 tsp. ground black pepper
Directions:
Preheat oven to 450°
For sauce:
Stir together tomato puree, oregano, basil, pepper, Parmesan cheese, and garlic salt. Simmer on low for about 20 minutes to deepen  the flavors or you can pour right over top of your chicken since it will be cooking in the stove.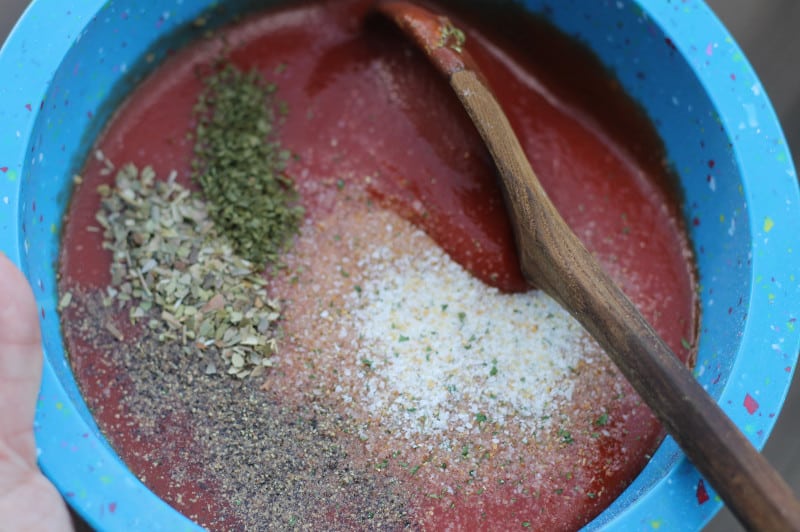 In 3 separate shallow dishes place these ingredients
Dish 1- All purpose flour
Dish 2- Eggs and milk whisked
Dish 3- Breadcrumbs and Parmesan cheese
Salt and pepper chicken breasts to taste.
Cover both sides of chicken breasts in flour. (This is also called dredging it in flour, a term I didn't know for far too long!)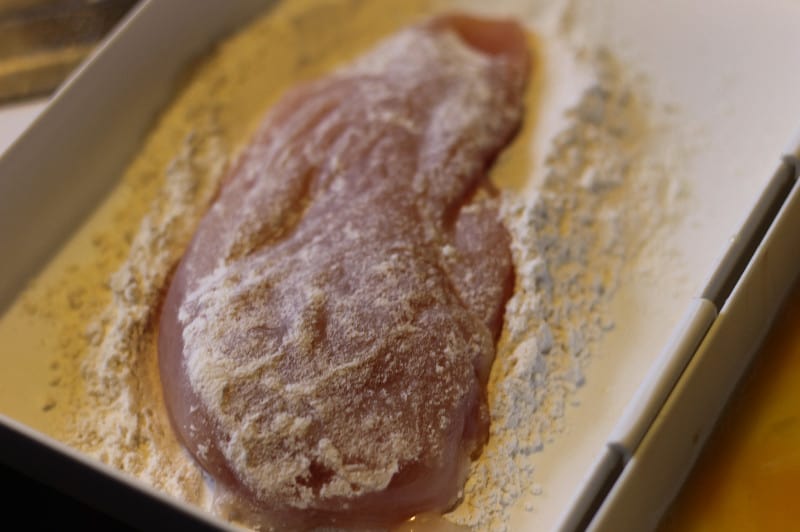 Dip both sides of chicken in egg mixture.
Dredge both sides of chicken in bread crumb mixture to coat well.
Fry in a small amount of olive oil in a large pan over medium heat  on both sides until golden brown.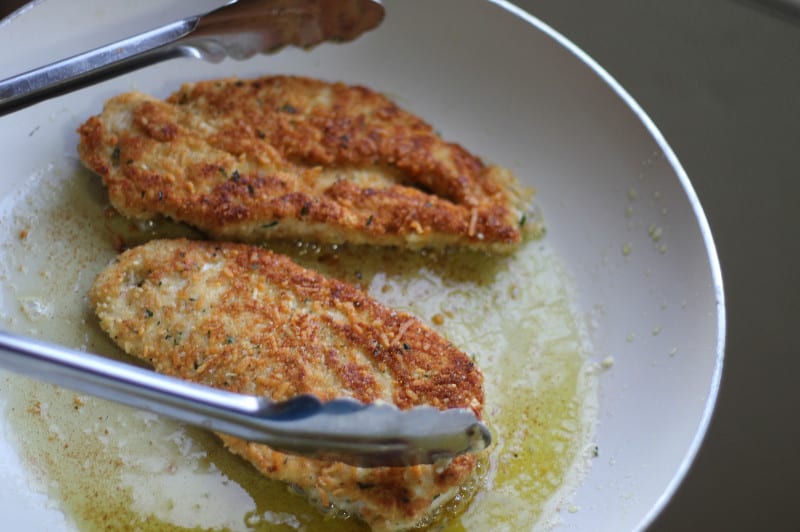 Transfer chicken to a large baking pan, pour sauce on top.
Sprinkle generously with shredded cheese.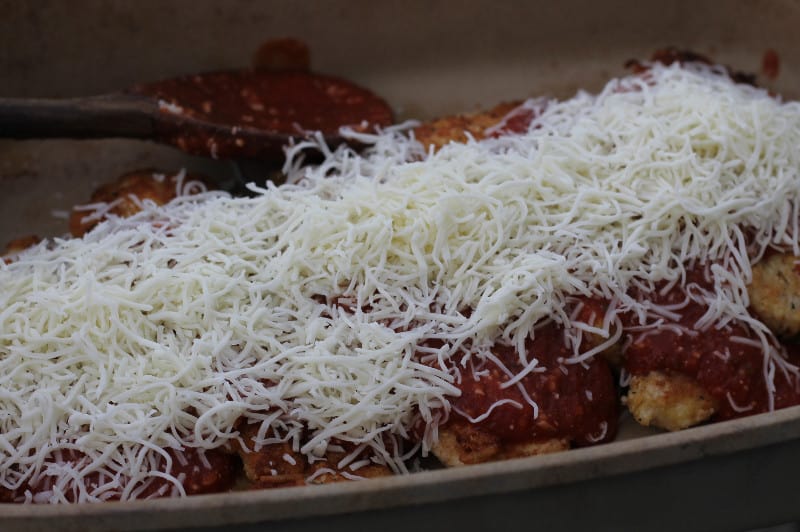 Bake for 18-20 minutes until cheese is bubbly and golden brown.
Serve over your favorite pasta!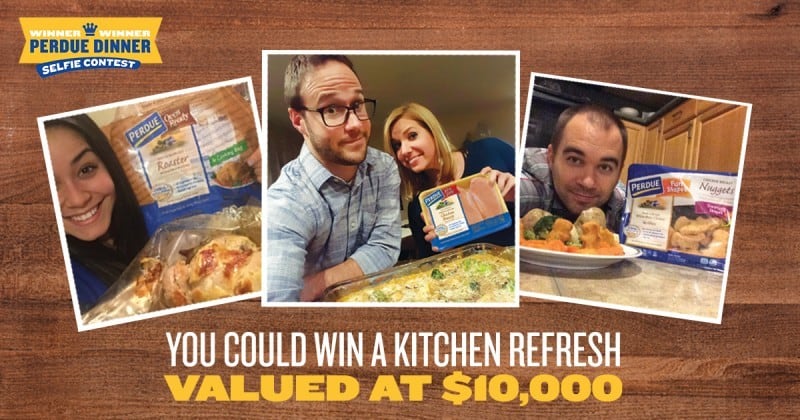 Enter Perdue's Winner Winner PERDUE® Dinner Selfie Contest for a chance to win a kitchen makeover valued at $10,000! Enter between January 10 and April 10, 2016. Learn more and enter today: perdue.com/promotions
*There are three (3) prizes available to be won. Each prize consists of five (5) $2,000.00 Lowe's® Gift Cards for a total of $10,000 in gift cards. Total Estimated Retail Value of each prize is $10,000. Total ERV of all prizes combined is $30,000. Terms and conditions apply to gift cards; see front and back of gift cards for more information. Limit one prize per person and per household for duration of contest period.
Potential winners will be notified on or about February 15th, March 15th and April 15, 2016.
No purchase necessary. See Official Rules for complete details: perdue.com/promotions
[mpprecipe-recipe:1411]