When it comes to winter  travel, there's a whole lot of folks who do so in February and March. Some people may only drive a few miles while other will travel thousands. Whether you travel by plane, train, bus, car or spaceship, winter travel can be pretty stressful. There is often unexpected weather that can delay your drive or flight. In some cases, you can even miss flights, connections or just the issue of dealing with larger than normal crowds. The good thing is you can have hassle free winter travel if you follow a few simple tips! I know for my family, even though we have a short drive, we still heed many of the tips on this list!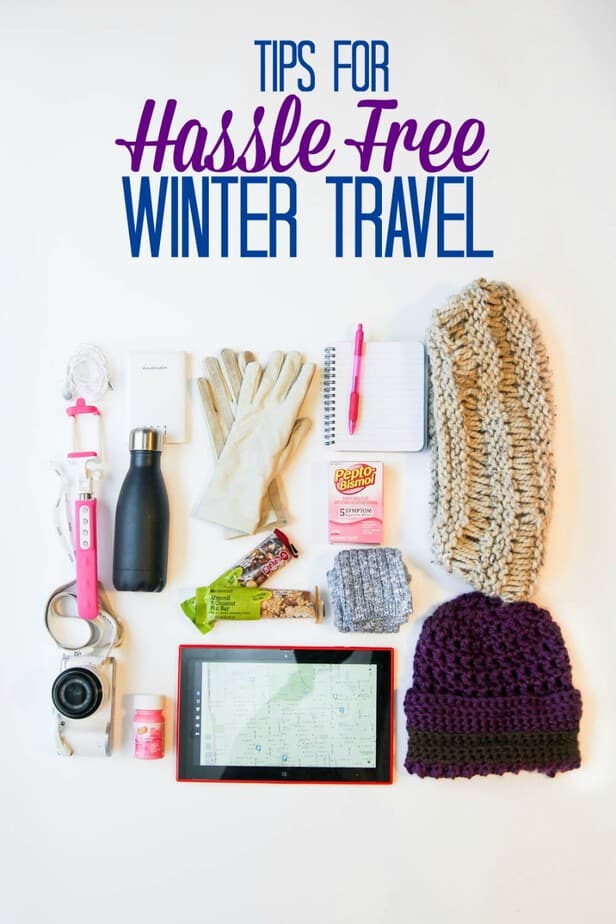 Tips for Hassle Free Winter Travel
Plan Ahead: When it comes to your hotel, flight or car rental, you can get much lower rates if you book ahead. Try traveling either early in the morning or late in the evening when crowds are thinner. No need for a sour stomach from stressing over your winter travel plans (Please pass the Pepto-Bismol, right?!)
Pack Smart: Check the weather in the area you will be traveling to. This will give you a pretty good idea of what clothing to pack ( or not pack!) This is especially important if you are flying, where packing light will save you money.
Avoid Illnesses: Before you travel, you may want to consider getting your annual flu shot. There is nothing worse than getting sick on a trip. Those long lines will seem even longer if you are sick. I always pack a bottle of Pepto-Bismol liquid as well as caplets or chewable tablets for the whole family. This helps keep the nausea, heartburn, indigestion, upset stomach, or diarrhea at bay and not ruin our holiday plans.
Car Maintenance: If your winter travel means driving your car during the holidays, get it checked out. You should have your car winterized, have the tires checked, etc. to be sure you are staying safe on the road. If driving in areas with severe winter weather, look for any roads or outlets that may be closed. Use your smartphone to help navigate to a secondary route. Also, make sure you have a first aid kit in the car and take frequent breaks to avoid getting over-tired.
Slow Down: This is a hard one for me because I am on the go 24/7 during the holidays. This is also a time when I don't eat as well as I should, get enough rest and just run myself ragged. I also forget to stay hydrated, which is so important. We keep a case of water in the trunk to make sure we have plenty to drink.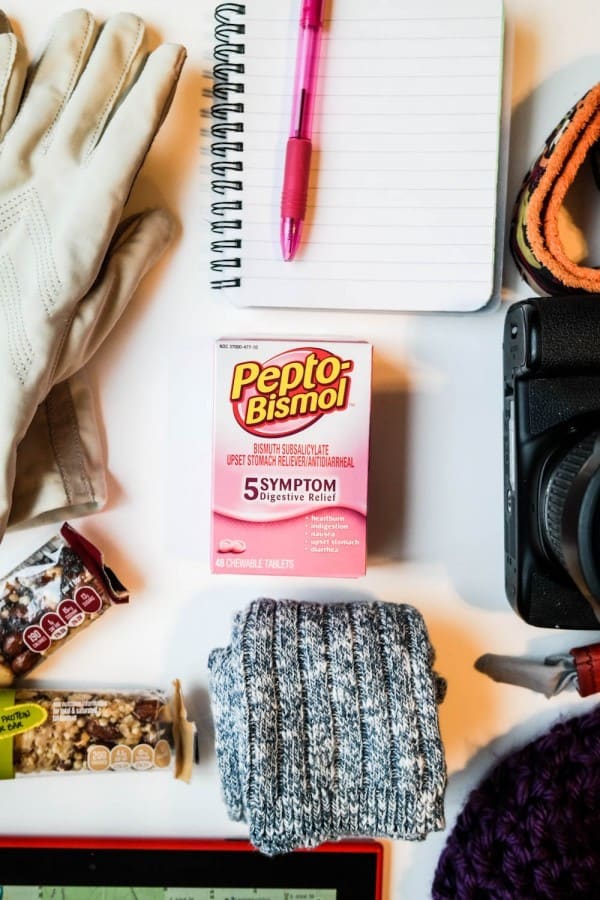 When we travel, my husband gets the worst stomach issues. He tends to get heartburn and indigestion from eating too much fast food. This can lead to diarrhea, which can really slow down your holiday travel. One year, a 3 hour drive took us more than 5 hours because we were stopping so often for a bathroom break. When the symptoms hit, my husband takes the recommended dosage and he is feeling better in no time!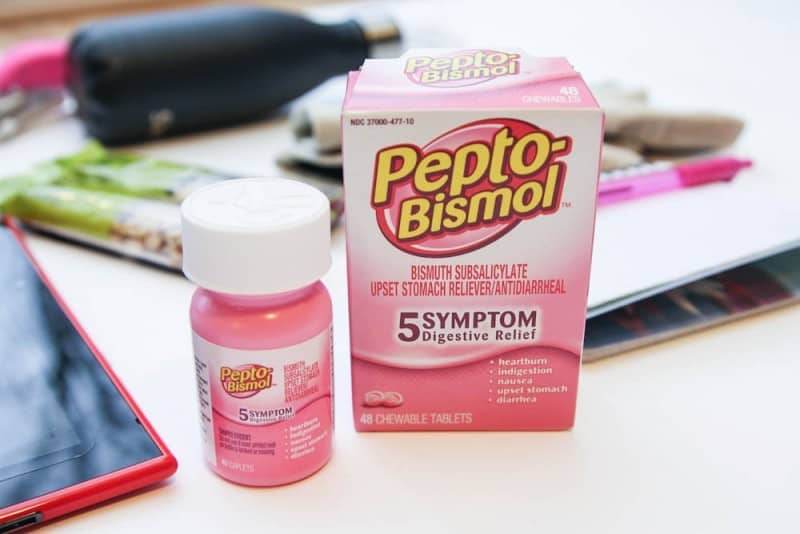 If you are flying, instead of the bottle of Pepto-Bismol, toss a box of the chewable tablets or the caplets. Either way, Pepto-Bismol is there to help make your winter travel more enjoyable.
What are your hassle free winter travel tips?
Thanks to Pepto-Bismol for sponsoring today's hassle free winter travel post.