Easy Lasagna Rolls with Spinach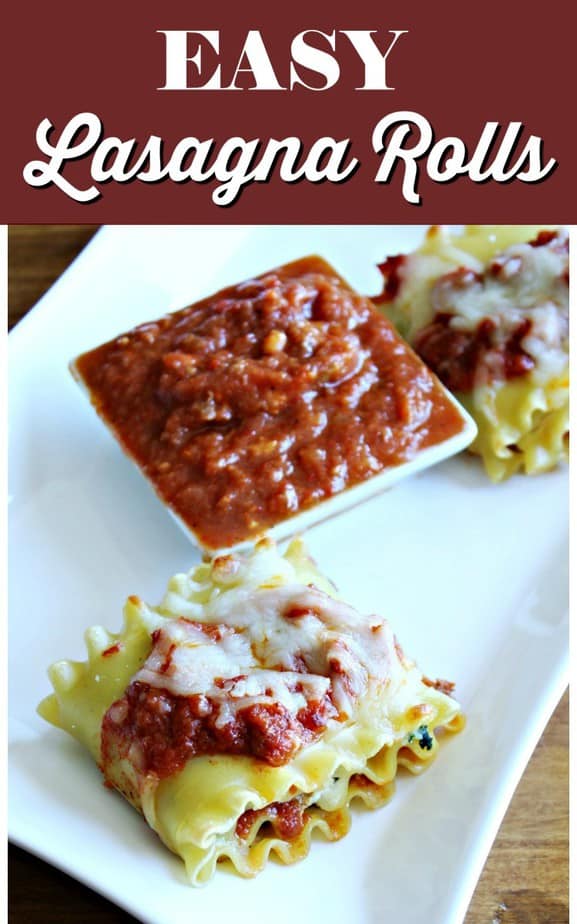 This Easy Lasagna Rolls with Spinach recipe is a sponsored post for HemisFares brand that is available exclusively at Kroger family of stores.  All opinions are honest and 100% my own.  
Back in September we asked you to imagine taking a trip to Italy and the opportunity to experience the beauty, the culture, and one of the most food-rich areas in the world when we last talked to you about HemisFares.  HemisFares is all about bringing the absolute best from a country back to your local Kroger family of stores, including the taste of Italy with their delicious Pasta Sauces like the Sausage and Fennel Ragu with Barolo Wine. The HemisFares products are individually sourced, crafted and imported from the country of origin.  Their Sausage and Fennel Ragu with Barolo Wine was the inspiration for these amazing Easy Spinach Lasagna Rolls.
Easy Lasagna Rolls with Spinach
We recently received the HemisFares Sausage and Fennel Ragu with Barolo Wine Pasta Sauce from our friends at Kroger.  We also stopped at a nearby Kroger family store in Mount Pleasant, Michigan and picked up other supplies we needed for our lasagna rolls like lasagna noodles, several kinds of cheese, and some frozen spinach.  The HemisFares pasta sauce is easy to find at Kroger.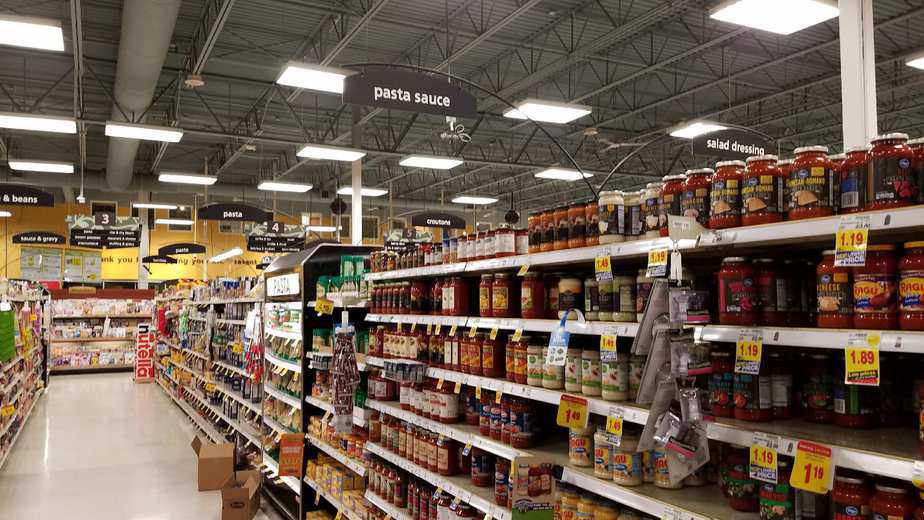 Ingredients:
1 package of frozen spinach
1 container ricotta cheese
1 cup grated Parmesan cheese
1 egg at room temperature
1 package lasagna noodles
1 jar pizza sauce or marinara sauce
1 8 oz package shredded mozzarella cheese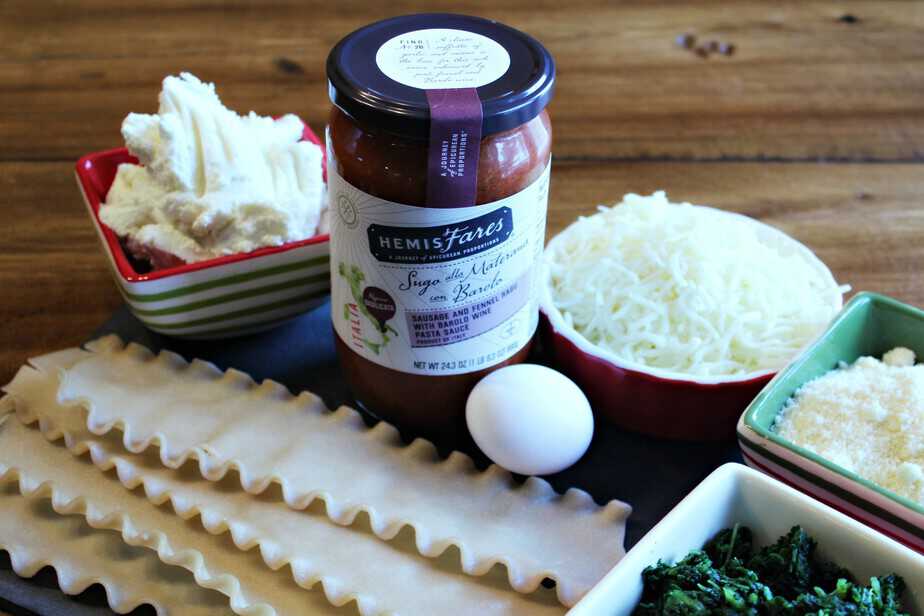 Instructions:
Preheat your oven to 350 degrees.
Cook the lasagna noodles according to the package instructions.  Remember that they will be cooked in the oven after being filled.  This means it's okay to leave them a little undercooked so they won't be mushy after they are baked.  When you take the cooked lasagna noodles out of the water lay them flat to cool.  Try not to tear them as you handle them.
As the lasagna noodles cook and cool, thaw and chop the spinach.  Be sure to drain it well, pressing all the water out, after it is thawed.
Mix the Parmesan cheese together with the ricotta cheese in a medium sized bowl.
Whisk your egg and then add it to the cheese mixture.  Stir together until it is well combined.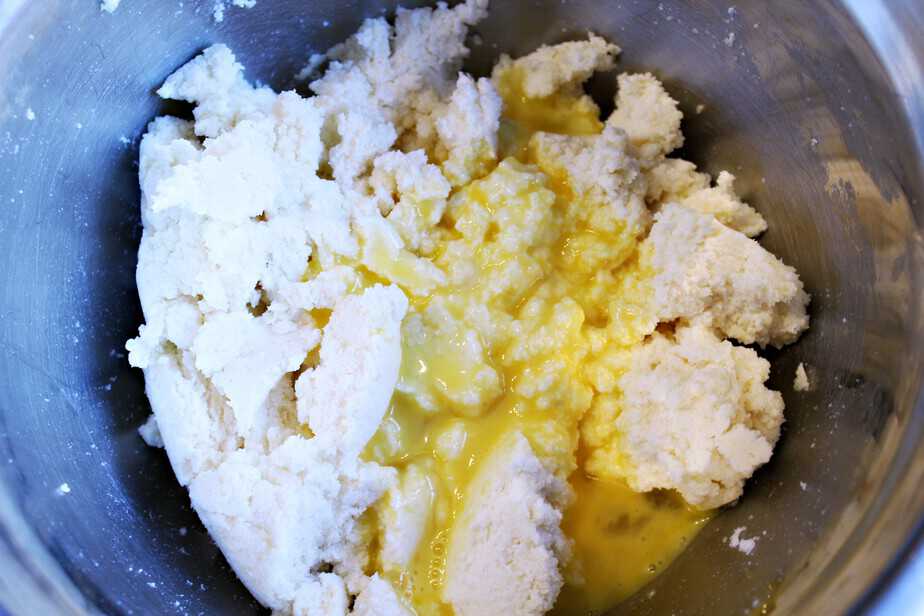 Add the chopped and drained spinach to the egg and cheese mixture.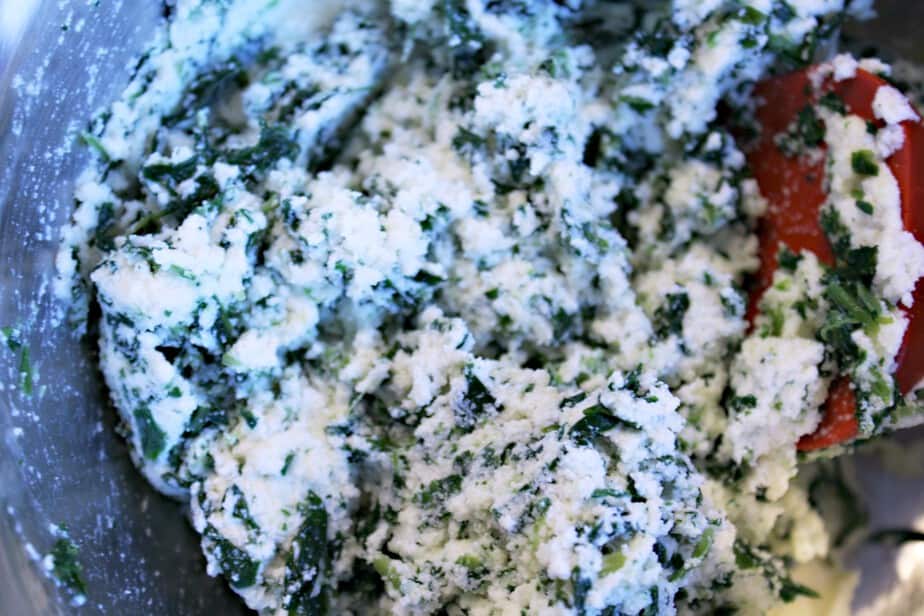 Lay the lasagna noodles out flat and begin spreading the above mixture onto the noodles.  Don't go quite to the edges as when they are rolled up, the filling will ooze out a bit.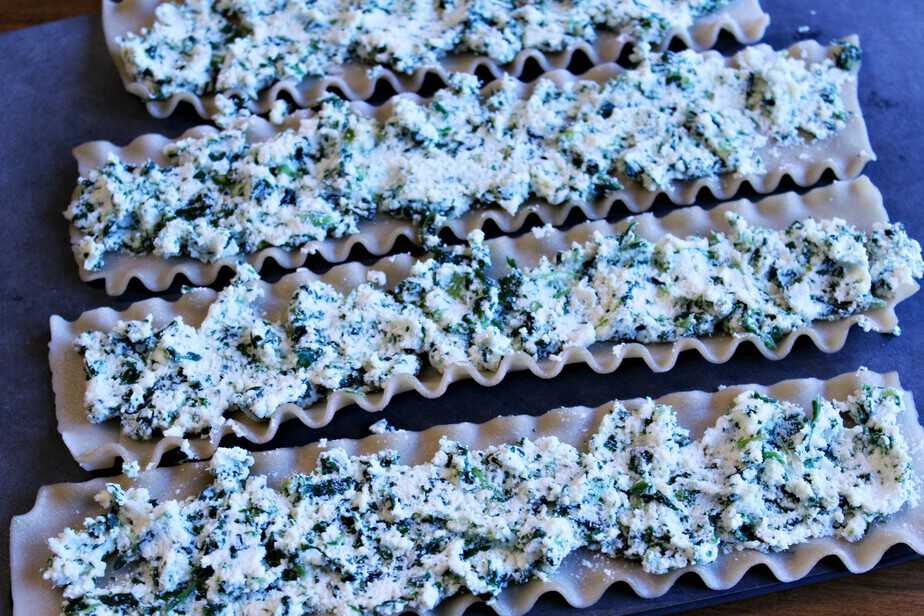 After spreading the spinach and egg mixture on each noodle, add a bit of the HemisFares Sausage and Fennel Ragu with Barolo Wine Pasta Sauce to each one.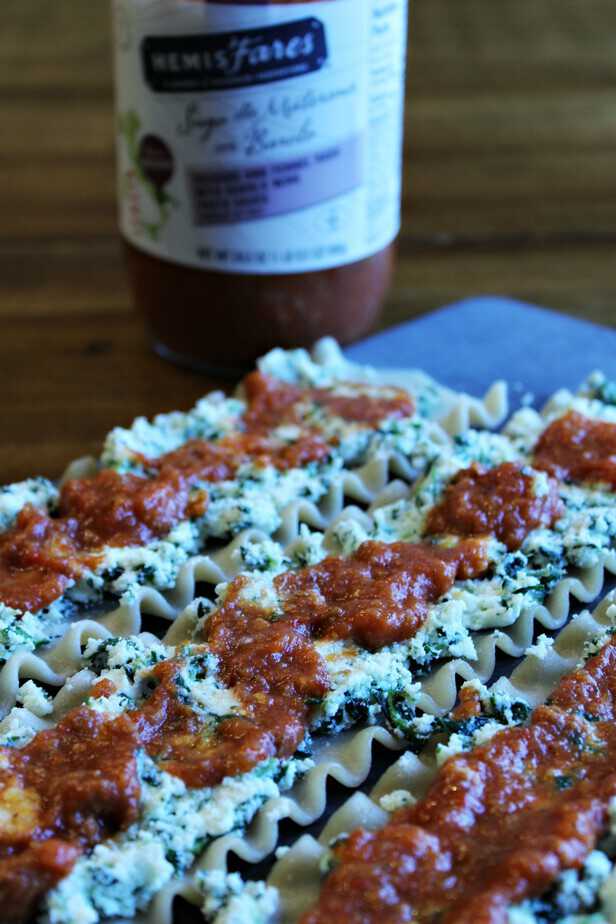 Carefully roll the lasagna noodles up and place them on a baking sheet.  Add a bit more of the pasta sauce to the top of each and sprinkle with shredded mozzarella cheese.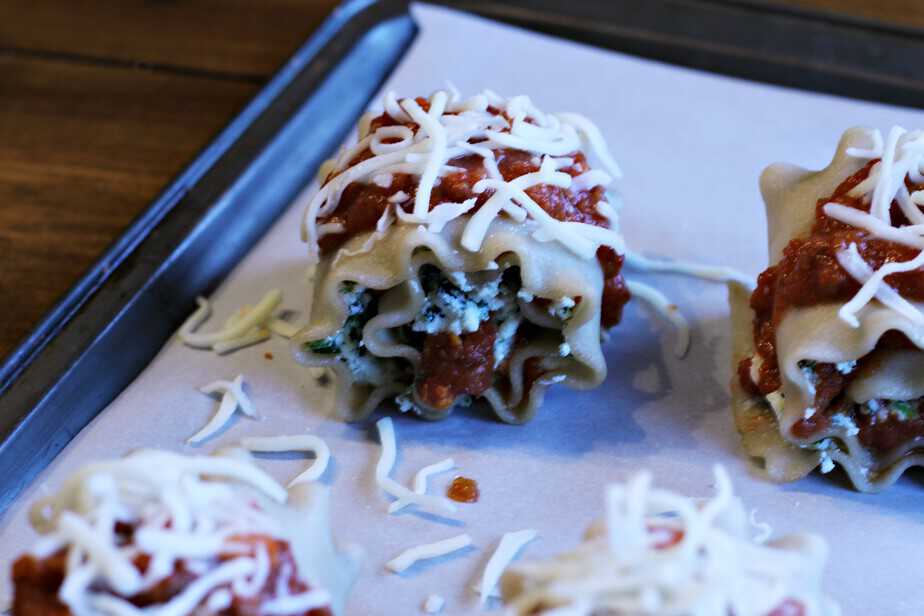 Bake the lasagna rolls in the preheated oven for 15-18 minutes or until they are hot though and the cheese is melted on top.
Serve hot with a side of the HemisFares Sausage and Fennel Ragu with Barolo Wine Pasta Sauce for dipping!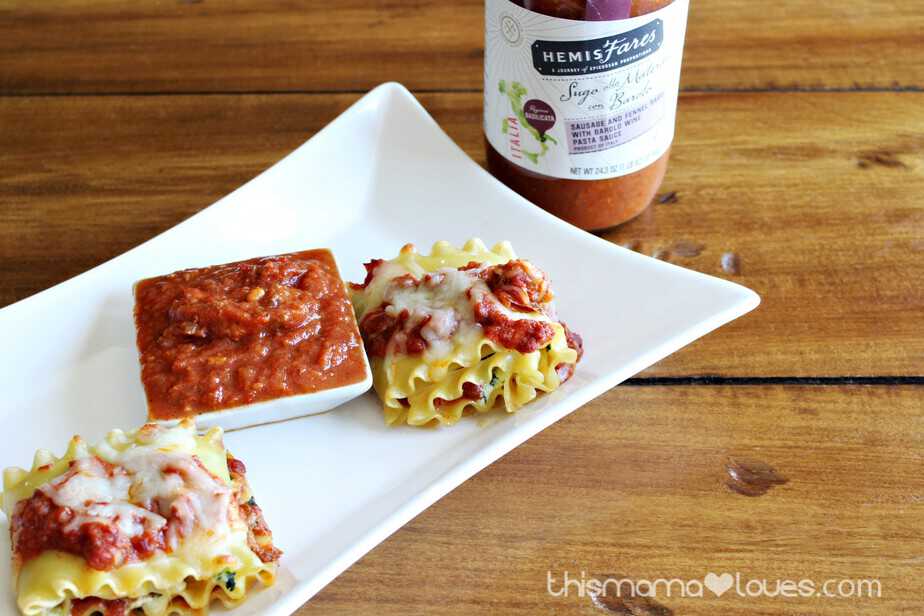 Learn more about HemisFares Pasta and other HemisFares products by visiting their Facebook Page or visiting their website at HemisFaresFinds.com. You'll love their Pesto which we used in a delicious Chicken Pesto Pizza as well as the Cappuccino Gelato paired with our Chocolate Almond Biscotti- we made them into grown up ice cream sandwiches!
[mpprecipe-recipe:2279]