If you're looking to start a new fitness regime or you simply want to get more out of the one you're already using, it's important to consider how each and every workout can be maximized in terms of your fitness outcomes.
There are lots of different factors that impact these outcomes and it's up to you to find ways to maximize them effectively. We're going to talk you through some of the things you can do and the changes you can make to maximize every workout and get optimal results! This is a guest post.
How to Maximize Every Workout You Undertake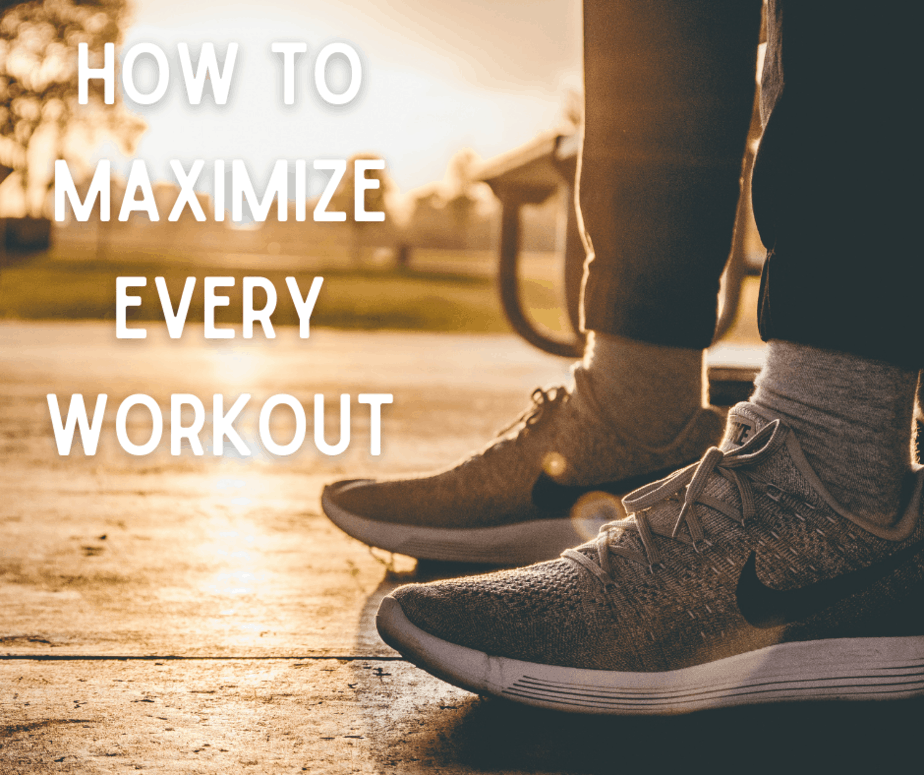 Don't Let Them Drag on For Too Long
First of all, you should avoid allowing your workouts to drag out for too long. You'll find that when you push yourself further and further, you'll burn out and you could end up doing your body damage. Good workouts don't need to be long workouts, and that's a mistake that many people make. You can keep things short and persistent across the week because this often yields better results than forcing yourself to work out for long periods of each day.
Make Use of High Intensity Workouts
One example of how shorter workouts can be very useful when it comes to maximizing your activities is high intensity workouts. It's much easier to reach your fitness goals if you add some intensity to your workouts. And because of the nature of high intensity workouts, it's much better for you to keep workouts short because high intensity activities can't be kept up for too long. It's definitely something that you should try out because it might work for you.
Stay Hydrated
It's vital to stay hydrated, both when you're in the midst of working out and as you go about your day to day life. It's important to consider how your body functions, and the reality is you can't stay active and conduct productive workouts if you're not keeping your body properly and fully hydrated. If you try to workout when you're not properly hydrated, you'll get tired very quickly and you won't be able to maximize the workout at all. Don't let yourself fall into this dangerous trap.

Work on Your Form
Form matters a lot, especially when undertaking certain kinds of exercise. It's not just about keeping your back straight; you need to make sure that your form is suited to the exercise that you're doing. Working with instructors is a good way to improve your form. If you're swimming or doing weight lifting, form is particularly important and you'll get much more out of your activities when your form is right. It's definitely something worth working on.
Use the Right Supplements
Choosing the right supplements to be used alongside your workouts is something that's important too. Places like Steel Supplements offer a range of supplements, so it's a good idea to browse the options and see which of them might work best for you. Different supplements offer different benefits, so it's important to align your goals with your choice of supplement. Do your research before deciding on the one that's right for you.
Increase Protein Intake to Boost Muscle Rebuild
Protein is perhaps the most important food group of all when it comes to your diet and muscle gain. Protein can be found in plenty of foods, and you'll want to prioritize healthy dairy foods such as cottage cheese, as well as fish and lean chicken and beef. It's definitely a good idea to start increasing your protein intake if you want to build muscle faster. If you're not sure how to organize your diet in this way, you should speak to a dietitian who'll be able to guide you.
Compound Exercises
Compounding exercises is an important thing to do if you're looking to work on various muscle groups at once. It's a good way to ensure you're giving your body a more extensive and comprehensive workout, rather than only focusing on one group of muscles at a time. You can combine and compound whichever exercises and workouts you want, depending on what your goals are and which muscles you feel a need to prioritize.
If you take the steps discussed above, you'll soon find that your workouts are yielding far better and far more impressive results for you and that's what matters most. Making changes to long-established workout routines can be tough, but it can be done, so start working to maximize every workout right away!