It seems like I see these adorable pennant banners everywhere I look lately. They can be made with crafting paper or fabric and are super easy to put together. There are so many uses for these banners: summer parties, birthday parties, photography, or simply used as a decoration in a child's room.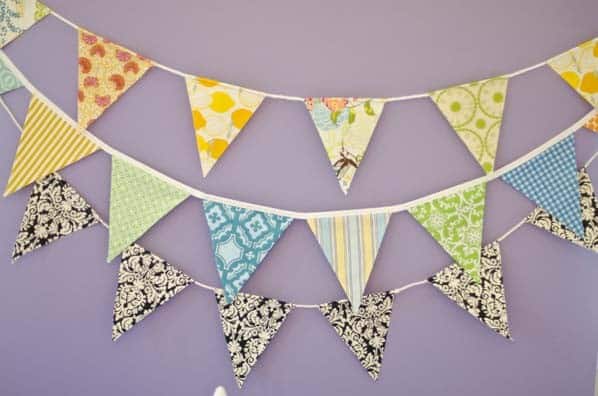 I developed my own technique for making quick and easy banners using scrap pieces of fabric and very little sewing. Now I have the option of changing out my banners for the occassion! Supplies:
Scrap Fabric (I used 4 different fabrics, 1/4 yard of each)
1 piece of cardboard
Heat N' Bond Lite
9 yards of cotton rope
Scissors
Sewing Machine and White Thread
1. Make a Template out of Cardboard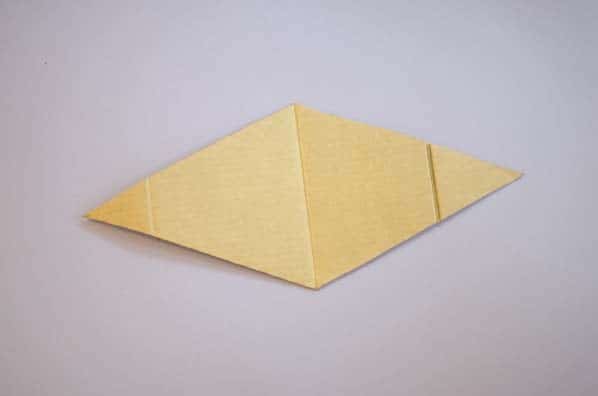 I simply drew a diamond
shape on a piece of cardboard by tracing 2 triangles back to back. My triangles measure 7 inches across and are 8 inches long. Once your shape is traced, just cut it out with sturdy scissors. 2. Cut Out Your Fabric and Heat N' Bond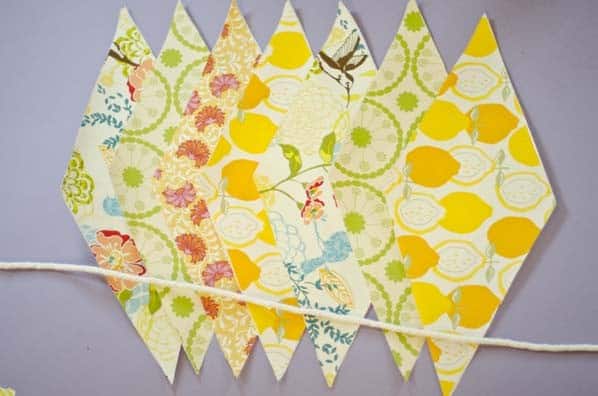 Use your template to cut out fabric. Each 1/4 yard of fabric will yield 2 cut outs. My banner has 7 pennants, so I cut out that many shapes from my template. Cut out the same number of pieces from your Heat N' Bond using your template. 3. Adhere Heat N' Bond To Your Fabric Pieces Simply use your iron to adhere the Heat N' Bond to the BACK of your fabric pieces. Iron with the paper side up. 4. Start Assembling!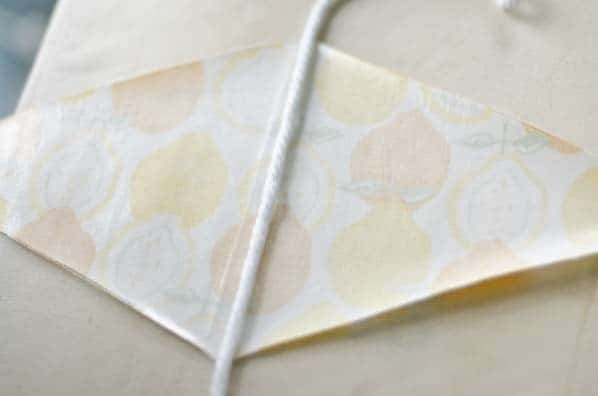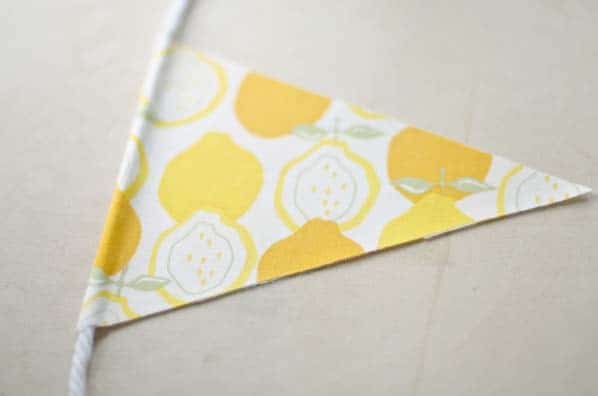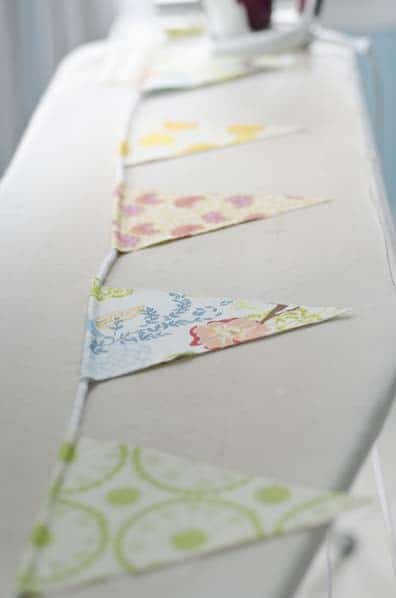 Line up your fabric pieces in the order you will place them on the rope. Take your center pennant and peel of the heat n' bond paper. Place it on the ironing board, heat n' bond side up. Place the center of your rope in the center of the fabric. Fold the fabric over (so you have made a triangle) and iron. Continue with all your pennants. 5. Finishing
To secure my pennants to the rope I sew a quick stitch across the top. I do this in one fell swoop, using my zipper foot, and cutting the thread after I have run through all the pennants. 6. Hang and Enjoy!!!!
What will you use your pennant banner for??????