Well hello my new friend. The breakfast Pina Colada Smoothie. If you LOOOOOVE Pina Coladas as much as I do, then you must try out my new smoothie recipe!  It will instantly put you in an island state of mind!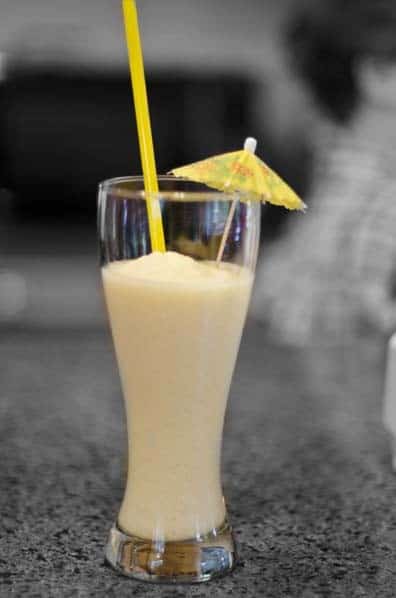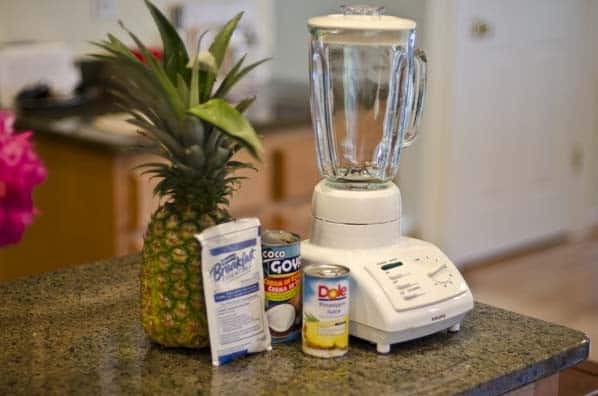 Ingredients:
3 cups of Ice
1 Package of Vanilla Carnation Instant Breakfast
6 oz can of Pineapple Juice
Freshly chopped pineapple (about 1 cup)
Goya Cream of Coconut – (Found in the Goya section at your supermarket, be sure to stir well before using)
1.  Fill your blender with ice – I fill mine up to the 3 cup mark.  Add the Instant Breakfast and the can of Pineapple Juice.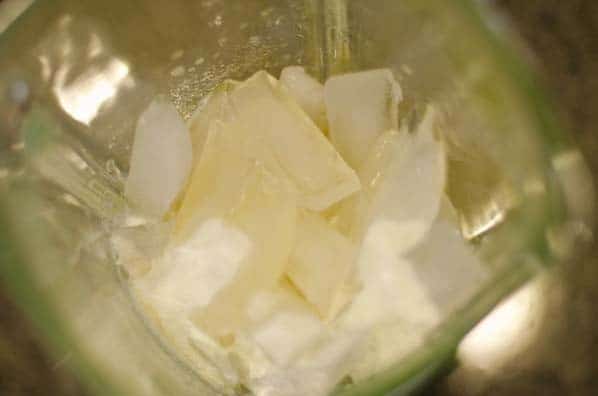 2.  Blend until completely smooth.
3.  Add 3 Tablespoons of Cream of Coconut and 1 Cup of freshly chopped Pineapple
4.  Blend until smooth.  Enjoy!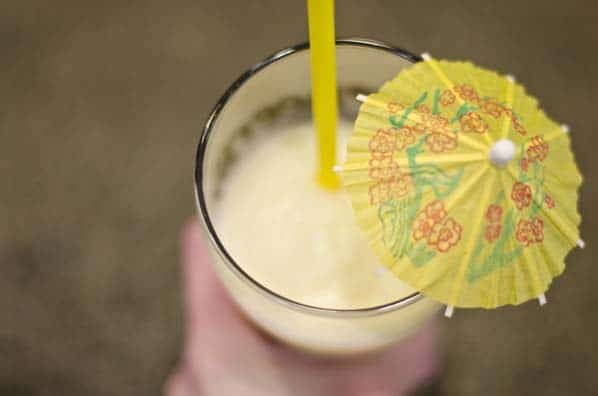 This Recipe makes 2 large smoothies.  For those counting calories, each serving is 300 calories.
*Tip – I make these in the morning and drink one and freeze the other.  My husband takes the frozen one out before bed and puts in in the refrigerator.  On his way out the door in the morning he grabs it out of the fridge and has a nice breakfast on the go!