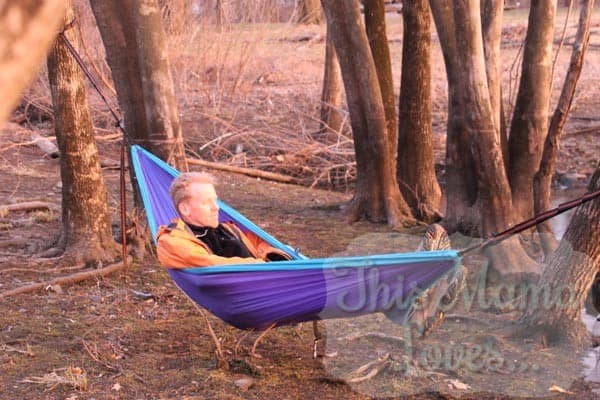 When ENO/Eagles Nest Outfitters agreed to send me one of their Singlenest hammocks I got really excited.  I love to lay in a hammock but I don't want a large frame in our yard or to have to install posts to hang one from.  The ENO Singlenest is very easy to set up.  In addition to the ENO Singlenest hammock, they also sent me a set of the Altas straps.  These straps are durable and so easy to use.  Within 5 minutes of receiving these products, my 8 year old and I had the hammock set up on the deck.  This hammock will always be in our camper and ready to be hung wherever we travel.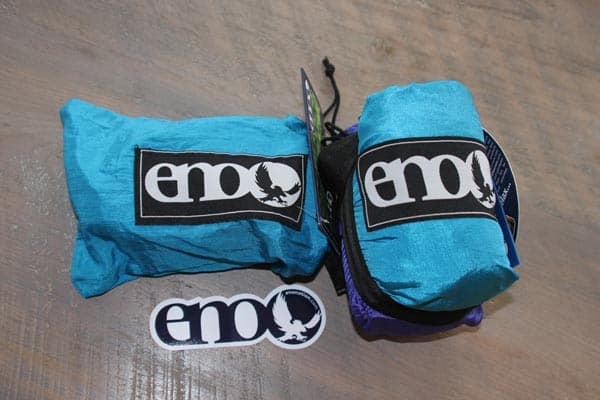 The ENO Singlenest hammock weighs only 17 oz, holds up to 400 lbs and has an attached compression stuff sack for easy storage.  This makes it great for backpacking, RVing and throwing in the picnic basket.  It is made of breathable, quick drying nylon so if you leave it out over night you don't have to worry about it being wet all day.  ENO Singlenest Hammock comes in at least 25 different color combinations and would make a great gift for that hard to shop for person.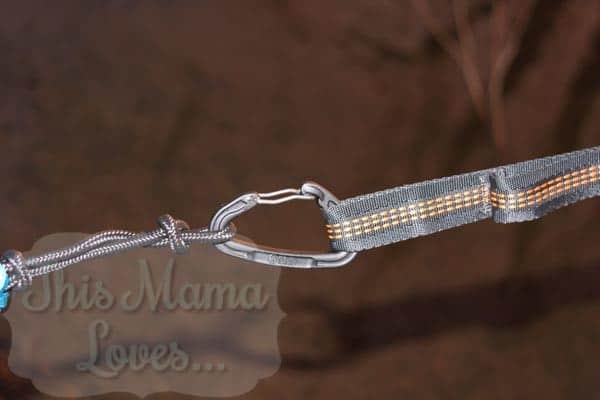 The ENO Singlenest and other ENO hammocks can be purchased online or at many brick and mortar locations.  Check for you nearest retailer HERE.
I was provided with the products to facilitate this review.  All opinions are my own.
0