I mean, who ever says anything about how FUN it is to find movers?  You are hiring a company to move your prized possessions- your home, your life!  It's not exactly something to be cavalier about, you know?  For some, this decision is made for you.  For most of us, we have to go about finding movers ourselves. My friend Lisa (hi Lisa! Look! You made the blog!) is moving soon (so very, very sad and pouty about this) and she has the good fortune to have their move paid for by her husband's company…but she has to FIND movers that she trusts to do the best job.  SO  here we are…someone needs a mover, and needs to find that mover soon.  How do you start? Where do you look?  It seemed kind of timely that I was asked to share with you about a new app/digital marketplace/price comparison site for moving services, called unpakt.com, what with a good friend just now starting to research moving companies.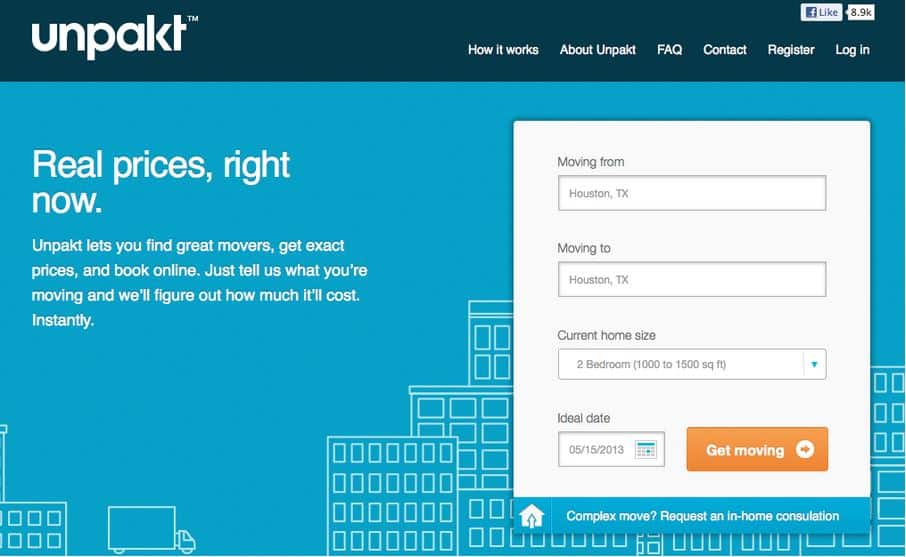 Most of us don't have tons of extra time – so researching companies and looking into references can be kind of tough.  Instead of taking a guess, or a gamble, as the case may be, we can look to unpakt.com, knowing that they do prescreen all movers so we don't have to.  Unpakt.com does the comparison shopping FOR us– we enter in our information, and within seconds, unpakt.com offers us options from coast to coast of reputable (prescreened) movers with pricing and the ability to book instantly.  You can even check out user reviews before you book.  Once you book, your price is locked in (with the exception of major changes like extra staircases or distane to travel, etc).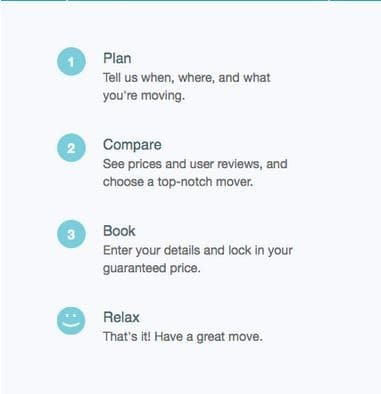 I have to tell you that when my parents were searching for movers when we moved from CT to NH in 1988 I believe it was….it was the first and only time I ever heard my dad actually use a swear word aloud.  I remember him getting so angry because 2 movers never showed up to give us quotes and the other two…well, they were less than desirable in my dad's eyes.  I don't know why but that was when he swore.  Good for nothing….and the rest is kind of fuzzy.  I laugh now, but as an adult, knowing all that goes into moving a family home?  I can't even imagine how hard it was before the internet existed (really? Am I that old?) and way before apps like unpakt.com were designed to make the whole process easier for consumers.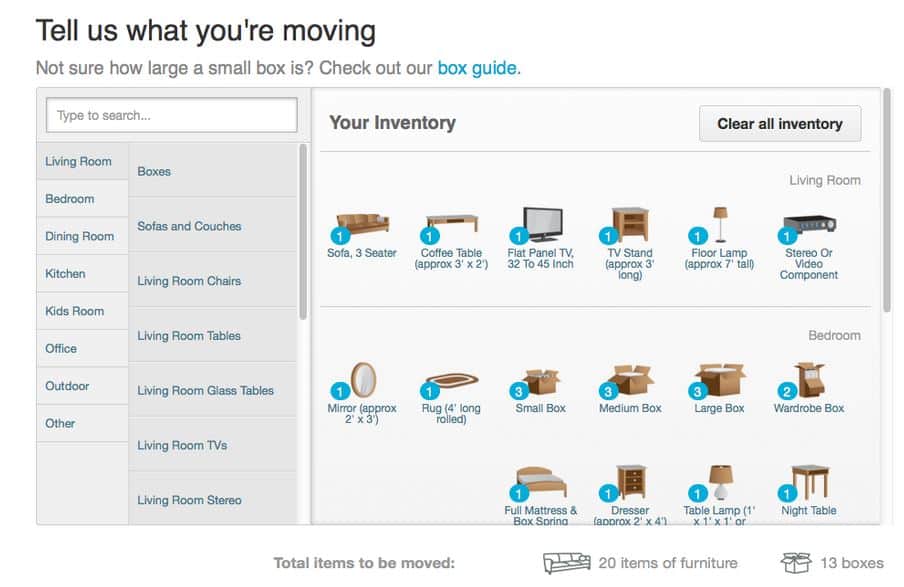 Having stories like the one about my dad's experience just makes me that much happier that if and when we need movers, we can simply take a few minutes to enter our needs and have answers at our fingertips.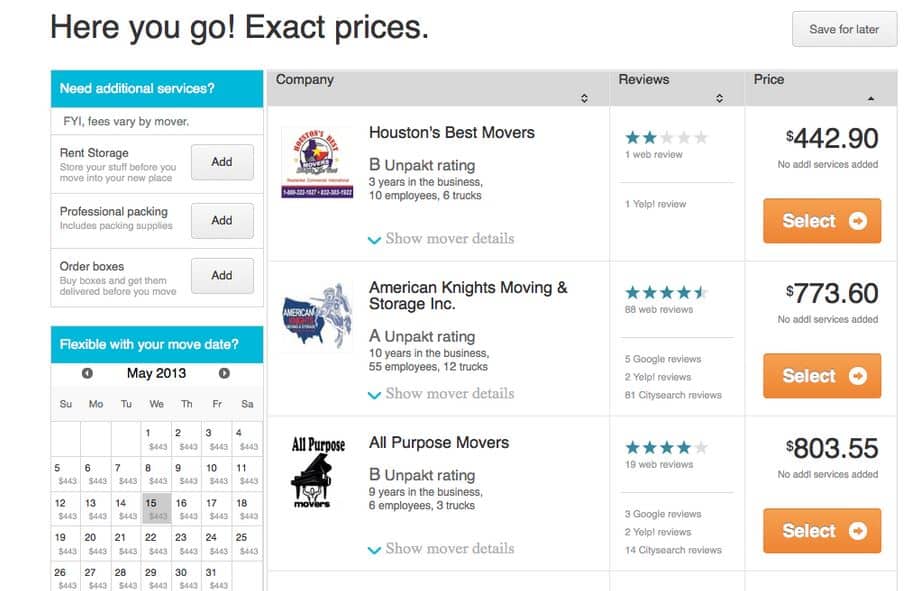 Moving sometime soon? Receive 5% instant cash back on your next move! Enter promo code: SPRING5 on Unpakt.com when booking and save. Must book by 6/30/13.
 This is a sponsored post, opinions are my own.