With the onset of summer comes summer vacations. Yaay! For many of us, that means rounding up the family, packing up the car, and hitting the road! Remember those college age road trips of your not so distant past? You know, those spur-of-the-moment ROAD TRIP adventures? Well, this is nothing like that. Because, you know… kids. And we want our family road trip to be fun! So with that in mind, here are some essentials for your family summer road trip!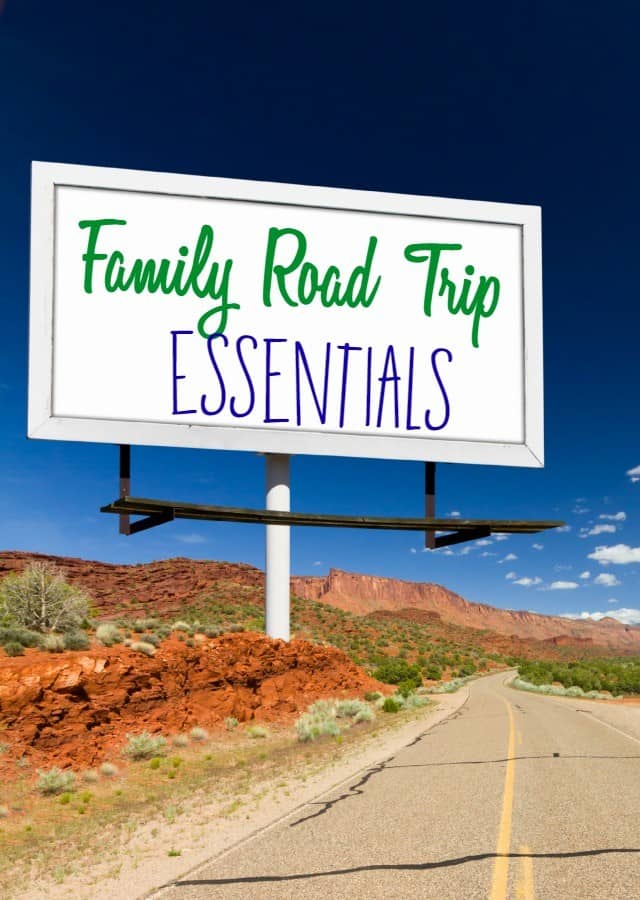 Family Road Trip Essentials
Snacks
Beef jerky, cause… obviously. It may be a throw back from college days, but it's still legit. It travels well and needs not refrigeration. Energy drinks or coffee for mom and dad. They need to stay focused and alert, eyes on the road! Juice boxes for the kids. These are handy for family road trips because they are healthy alternative to soda. Also, don't forget bottled water! And, my new favorite snack – Fisher Nut Exactly Snack Bites! What? Seriously guys, you have to check this new snack out! It's uh-may-zing! They have 5 flavors – my favorite is the Almond Popcorn Milk Chocolate! Think almonds and popcorn dipped in milk chocolate to create the ultimate savory and sweet scrumptious snack! Crunchy snacking at it's best on family road trips the whole family will love! I'd take these over plain old greasy chips any day of the week!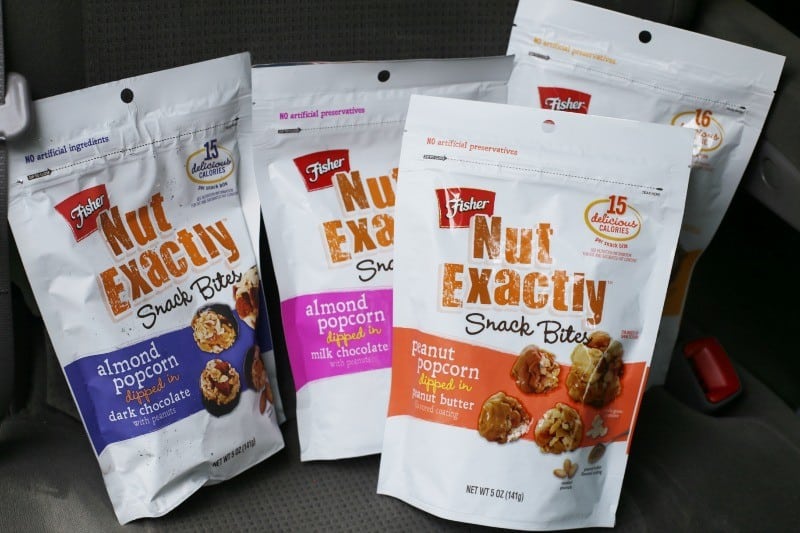 Entertainment
When we were kids, we didn't have portable DVD players, tablets, or smartphones with games. Nope, we had to talk to each other on family road trips of yester-year. We also shared a single radio station (if we were lucky enough to be able to pick one up), and play "I Spy". And it was GREAT. For about an hour. And then we all wanted to kill each other. While this can be a great time for family bonding and you should absolutely play those game and maybe even add in counting all the states license plates you see, lets face it – Sometimes everyone needs a break. Some quiet time. Bring those tablets and phones with apps! Get a DVD player with screens in the back of the seats, or a portable DVD player even! Use it! Headphones? You bet! The driver will appreciate you for bringing those along. Embrace your technology, just remember – all things in moderation. And don't forget all your chargers!
Toiletries
Are we there yet? Cause I gotta gooooo!!! Yes, you will have to stop for bathroom breaks during these family road trips. The more kids, unfortunately the more stops you'll make. Be prepared. Throw some hand sanitizer in your glove box, purse, and/or console. You can never have too much of that stuff when it comes to truck stop bathrooms. Also, bring a roll of toilet paper that you can stash somewhere easily accessible in the car, just in case. Finally, bring along some baby wipes. They're not just for babies anymore, am I right?
Maps
Do people still buy these things? Personally, I love them, but I'm old school like that. Look, if you're going on a really long family road trip into unfamiliar and uncharted (by you) areas, it wouldn't hurt to have an actual map. You never know when you may lose cell and satellite coverage, and then whatcha gonna do? Why, you'll pull out your old handy actual paper map, and save the day, that's what! Parent preparedness for the save!
Comfort
If you're lucky, the kiddos will nap at some point during your epic summer road trip. Make sure you have some blankets and pillows to make that as comfortable as possible! Or, if you didn't follow my entertainment advice above, you can put the pillows between the kids to separate them, and maybe block some of the blows while they fight. Bet you wish you had that DVD player now, huh? It's okay, I'm sure they'll be happy to sing "Row Row Your Boat" again.
Medical Supplies
And that brings me to the final necessity of my list, the medical supply kit. You already have this stuff in the house, just gather it all up and throw it in a easily accessible bag. Bandages, antiseptic ointment, lip balm, sunscreen, Calamine ointment, Benadryl, Pepto-Bismol, ibuprofen, and of course don't forget any prescription medications you may need!
All righty then! Ready? Let's hit the road!
FAMILY ROAD TRIP!!!!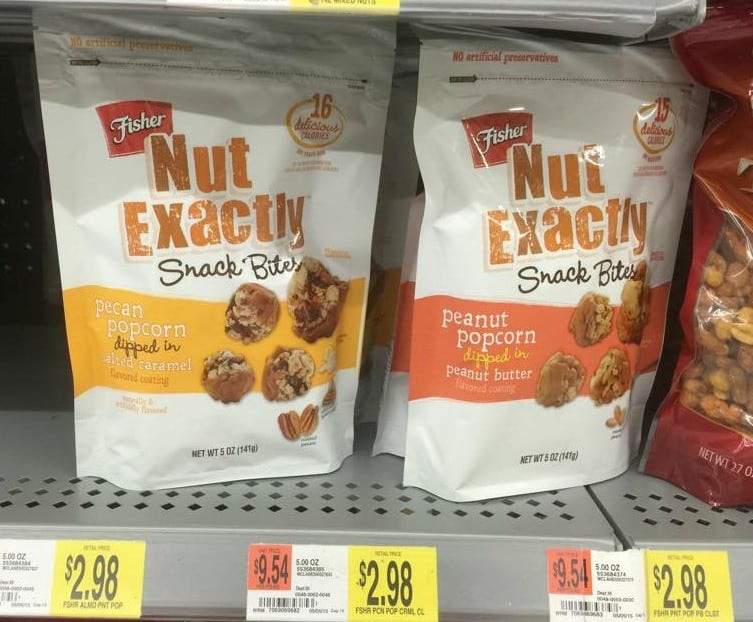 Fisher Nut Exactly Snack Bites are available at any Walmart retailer! And, check here for a special deals on Fisher Nut Exactly snack bites in your area!
For more information about Fisher Nut Exactly, visit www.FisherNutExactly.com
Enter to win a Fisher Nut Exactly Prize Pack including 1 bag of each flavor Nut Exactly plus a $50 Visa Gift Card!
Thanks to Fisher Nut Exactly for sponsoring today's family road trip essentials post!