We bought a lot, I mean A LOT of baby cereal when the boys were babies.  We anticipated they would eat a lot of it and they did but it wasn't always as "cereal".  We used it in lots of recipes.  One of their favorites, actually this was a favorite of their big brother and sister too, was Cereal Bars with Fruit.  This recipe for Homemade Baby Cereal Bars with Fruit is great for babies, toddlers, big kids, and even mom and dad.  It's healthy and a great snack for on the go.  It's also a great way to use up baby cereal you might have left on hand when baby thinks he has outgrown the baby cereal stage. This cereal bars with fruit recipe is sponsored by our partnership with The Women Bloggers and Kendal King Group on behalf of their client.  #CookingWithGerber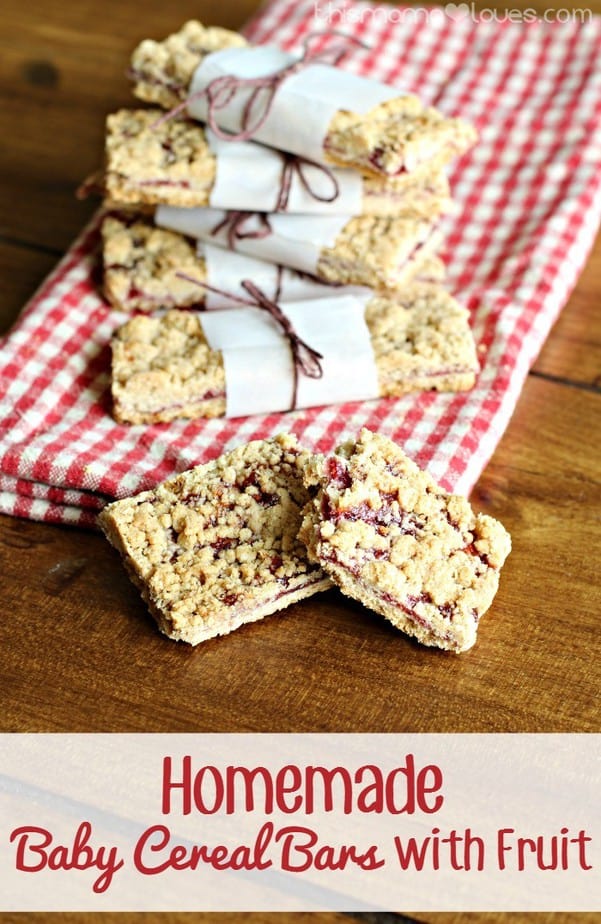 Homemade Baby Cereal Bars with Fruit
Cereal bars are expensive to buy in the store and can be filled with all kinds of ingredients that are not so good for you.  These Homemade Baby Cereal Bars with Fruit are made with ingredients you can trust like Nestle Gerber Products which are Iron-fortified (key to healthy growth and development) and contain Vitablocks® blend of six B Vitamins, Vitamins E and C, iron, zinc, and calcium.  Nestle Gerber is not just baby food, it's a great recipe substitute and a healthy choice.
Ingredients:
1 cup All-Purpose Flour
½ cup Gerber Oatmeal & Banana Cereal
1 ½ cups Old-Fashioned Quick Oats
½ cup brown sugar, packed
½ tsp salt
¾ cup unsalted butter – cold, cut into cubes
2 TBSP cold water
¾ cup fruit preserves – favorite flavor, I used Raspberry
Parchment paper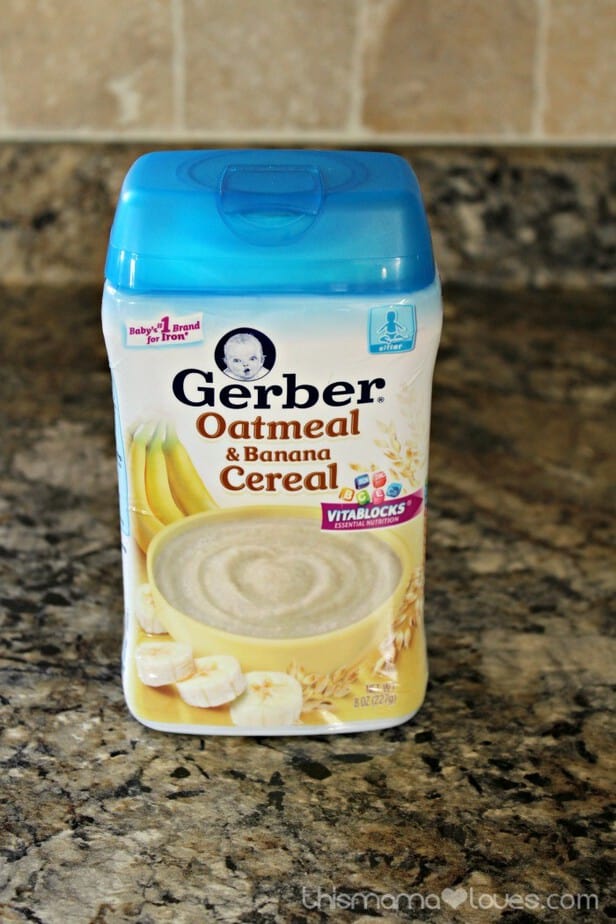 Instructions:
Preheat your oven to 350 degrees.
Combine all-purpose flour, baby cereal, oats, brown sugar, and salt in a food processor.  Process for 30-45 seconds or until crumbly.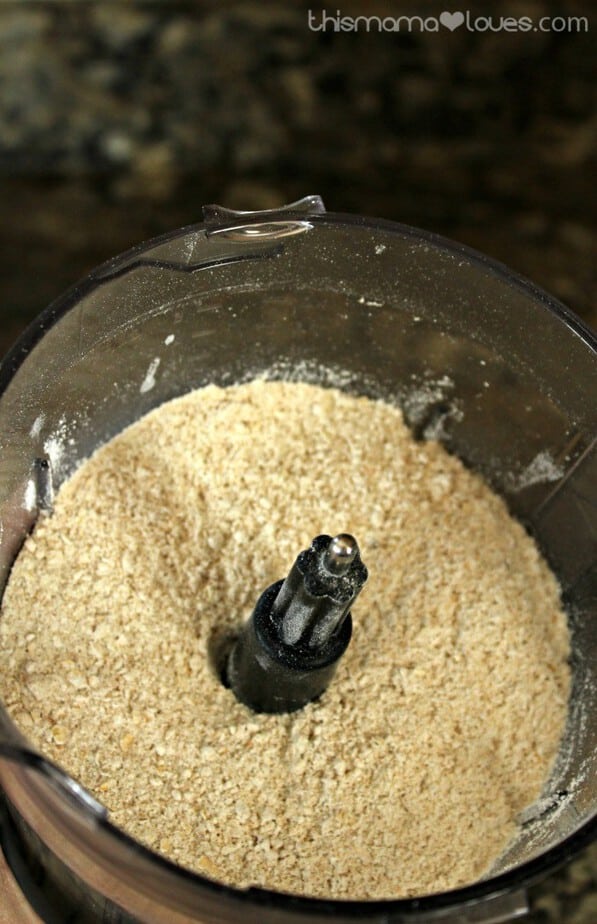 Add the butter cubes and the cold water.  Process the mixture until the dough will hold together when pinched.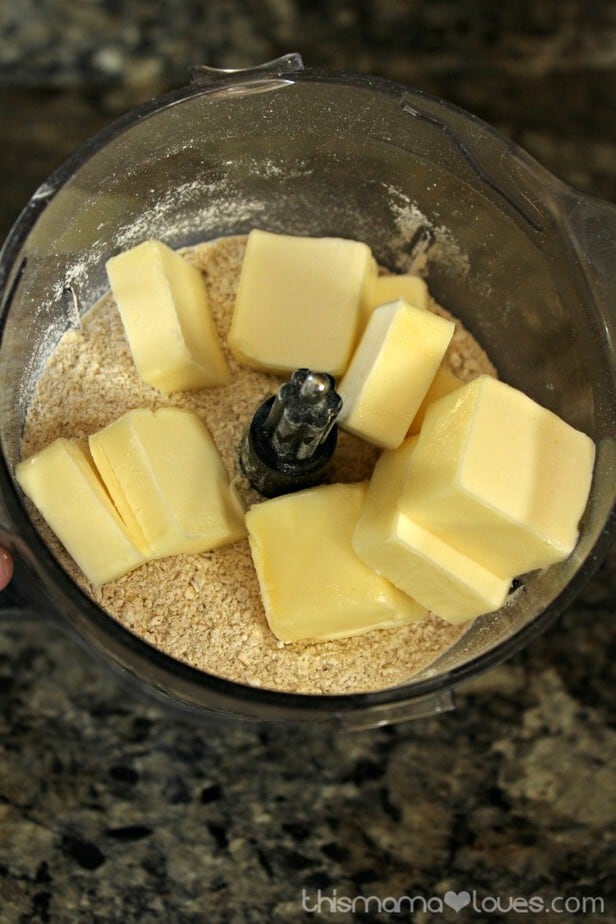 Carefully grease the sides and bottoms of a 9"x13" baking dish then line it with parchment paper.  To prevent sticking, also grease the parchment paper.
Split the dough in half and evenly spread the first half into the bottom of your baking dish, pressing it down as you go.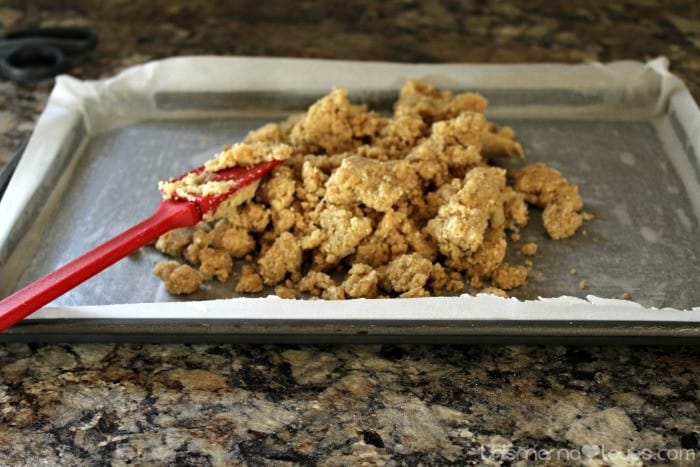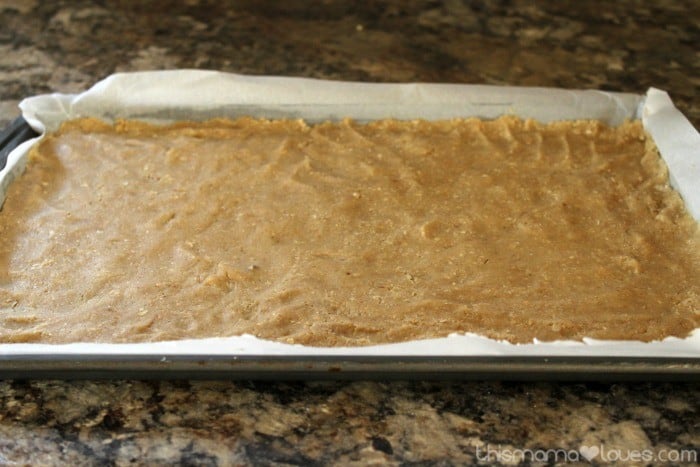 Spread the fruit preserves over top of the dough.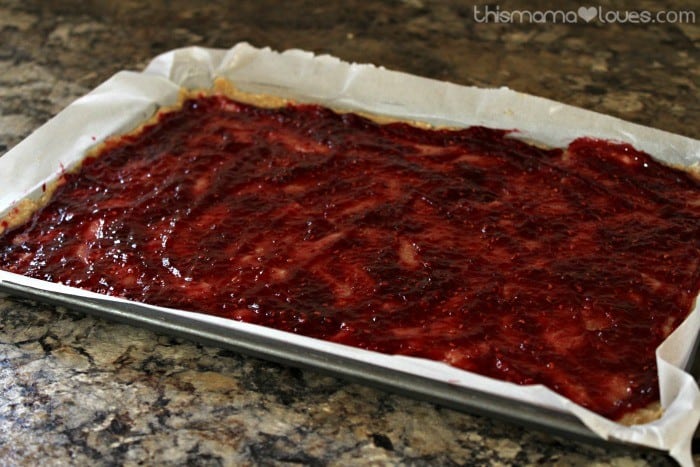 Evenly cover the fruit preserves with the remaining dough, pressing it into the preserves slightly.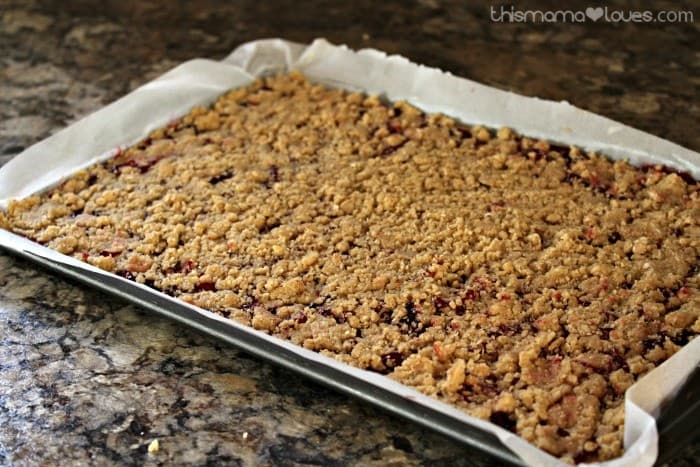 Bake in the preheated oven for 35-40 minutes or until crust becomes golden brown.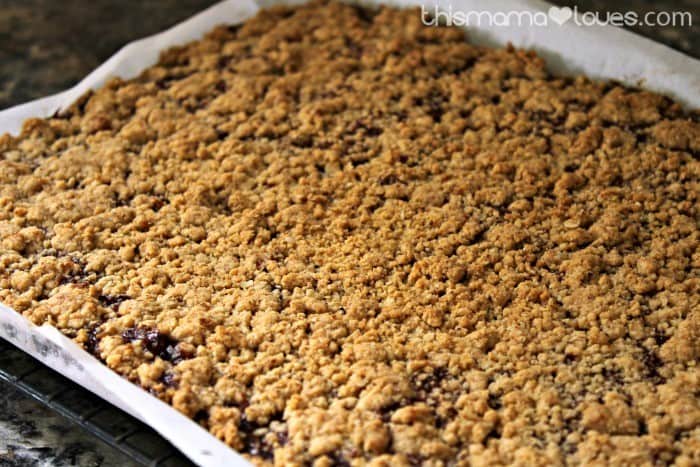 Allow bars to cool completely before cutting and serving.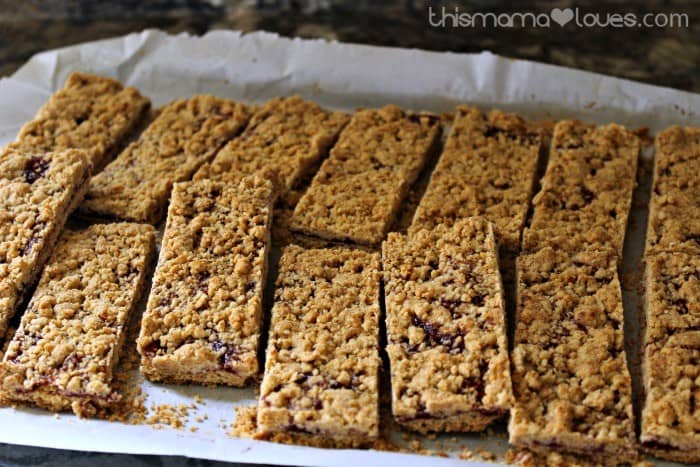 For other great recipe ideas using Nestle Gerber Products click here.
What recipe would you create with Nestle Gerber Products.  Tell us for a chance to win an American Express Gift Card valued at $50!
[mpprecipe-recipe:2141]