As a parent I think we've all had many moments where we wish we could see what was going on in the other room, have eyes in the backs of our heads, or be more than one place at a time.  I know with three little boys in the house I would never get anything accomplished if I had to run from room to room watching their every move.
My husband's oldest is turning 24 next month and our youngest is just 15 months, with several children in between.  We've seen just about every type of baby monitor there is and tried many of them as well as gone without a monitor of any kind.  The monitors available today are a totally different animal than those available 24 years ago.  The latest in the monitor craze is the Wi-Fi monitor and there's a lot of talk about them both good and bad.  One of the biggest things buzzing about Wi-Fi monitors is security.  Security?  Isn't a monitor suppose to make you feel more secure?  Knowing that your child is safely sleeping, why he's crying in the other room, or what that unexpected silence means (usually in our house it means mischief) are all ways we can feel we're doing our best to make sure our family is safe and secure.  That isn't the security worry with these monitors though.  If you haven't seen it in the news or on social media, the worry is that these monitors can be hacked and let strangers into your home, invading your privacy and leaving you and your family feeling violated.  We recently decided to give one a try and after doing our homework we feel really good about the D-Link Wi-Fi Baby Camera. #client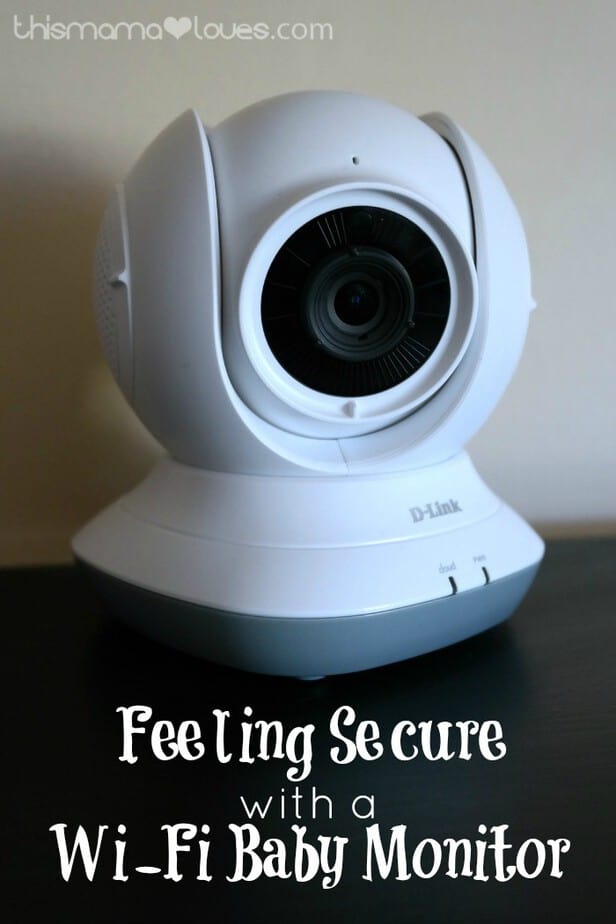 Feeling Secure With a Wi-Fi Baby Monitor
Wi-Fi monitors like the D-Link DCS-855L work by communicating through a wireless connection to your router that you're able to access from an app installed on your smartphone, tablet, or other device.  When setting up a monitor like this you're prompted to create an a user name, camera name, password, and other account specific information.  Just like any account you create whether it is on your personal computer, at the local bank, or online it is important to choose unique user names and passwords that would be difficult for others to expect or guess.  Never, NEVER EVER use the defaults for passwords or user names.  In all the horror stories of Wi-Fi monitors being hacked and strangers spying through these monitors, secure user names and passwords were not used and often default settings were left on the units.  Protecting your online security and identity is important all the time and for all accounts!
Once you're past the worries of your baby camera being accessed by a stranger you're going to love all that a Wi-Fi monitor can offer.  The D-Link camera we have is used with a free app that allows me to check on my littles from a different room in the house, from the yard, or from the road if I'm having a mommy moment where I'm really missing them and wanting to check in on them.  We don't leave our little guys with a sitter often so when we do it sure is nice to still get to peak in and make sure they are doing well.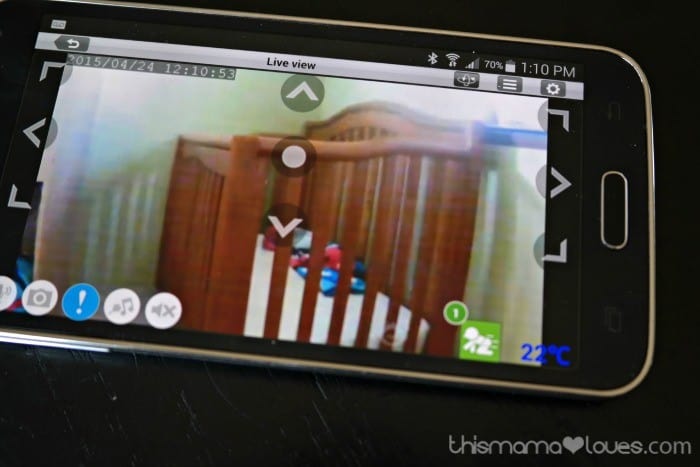 In addition to monitoring what and how my children are doing, I can monitor the temp in the room as well as sound and motion.  I can take snap shots of what I see on my smartphone screen.  I can talk to them through the app and they can here me through the camera.  This has helped me to soothe them when I can't get to them quick enough!  I can also use the app to play lullabies, music, or personalized messages.  There is an SD card slot inside the camera so I can record my guys favorite songs and even a good night message or story.  Once it's in the camera I can choose what to play from the app.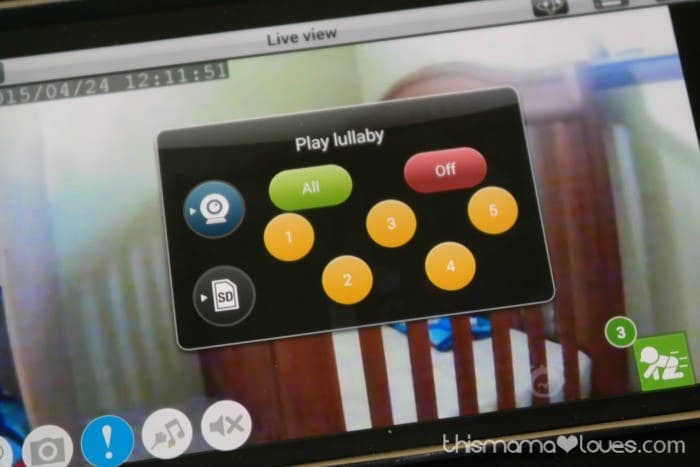 I've had other monitors, even really great video monitors but I love that there is no limit to the range of a Wi-Fi monitor.  I can be anywhere and see and hear my littles as if I was right there!  I love the clear picture, that the camera can tilt and pan so I can view a bigger area, and I love the added features that our D-Link baby camera offers.
Have you tried or would your try a Wi-Fi baby camera?
0