Fender Play: Learning Guitar at Home
Thank you Fender for sponsoring this post. Learn guitar at home with Fender Play!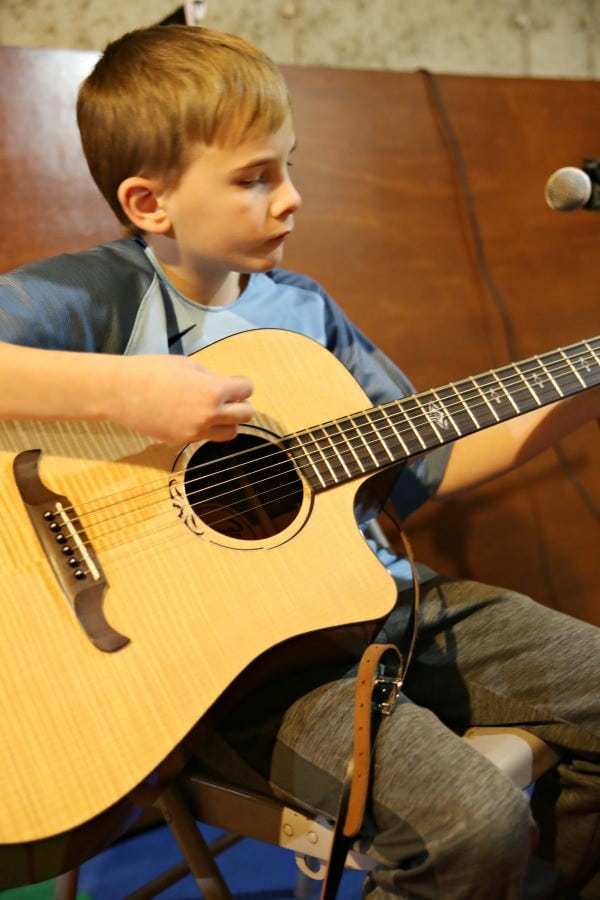 It's been several months now since we started our son's journey with Fender Play (read our first Fender Play post here, and why we think guitar lessons are an amazing gift idea for kids of all ages) That kind of flew by. In the months that have passed, he's gained more guitar knowledge, but, more importantly to me, he's gained more confidence in himself in playing his guitar and it's starting to carry through to his confidence and how he views himself in other areas as well. He's taken some risks and performed at a 'coffee house' the music boosters in town held, with a friend, and to his surprise and our delight, shone bright. You can see their performance below. They did so well and we are so proud of both kids!
He's also started a band with two of his classmates, and yes, they've had rehearsals and they are writing two songs of their own already. My sister was so impressed with his experience using Fender Play that she decided to order his Christmas gift from Fender.com- specifically, a microphone with a stand to hold it for him to use for fun and even performing.  You can see it in some of these photos! The folks at Fender Play helped us to make sure we got the right microphone setup that would work with our amp and guitar we have. So far, he's used it to jam with a buddy or two, or serenade me in the living room, but he's enjoying it and it's nice to see his confidence going UP.
You may notice in the photos that my son plays on two different sized guitars. He's not quite big enough for a full size but he really loves playing with the amp and microphone which he cannot do on his 3/4 size guitar, so he switches back and forth.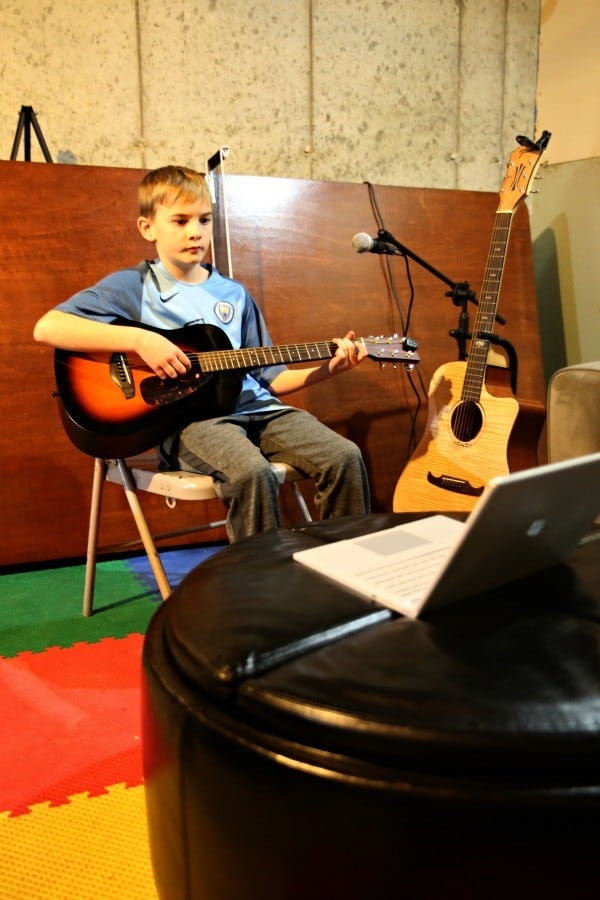 Fender Play is a guided online learning program that teaches new guitar players to get playing in minutes. With hundreds of instructional videos and hands-on exercises, Fender Play walks new players down a learning path based on their musical preferences.  The curriculum is designed so that after a few short lessons, a player will be able to learn something new, whether it's a skill, a recognizable riff or a full song. I love that you can learn based on what music YOU enjoy listening to or playing, and not just what someone else decides fits.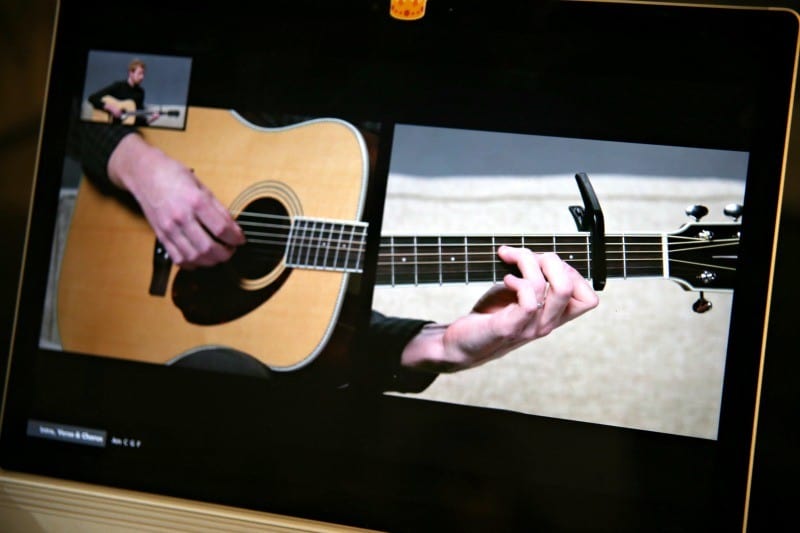 Fender Play incorporates top-quality 4K multi-camera video production to deliver a clear and unified curriculum, with an aesthetic that aligns to the overall Fender brand.  Among the production elements incorporated for optimum teaching are a split-screen (above photo) and an over-the-shoulder angle that provides a unique and valuable perspective for the new player. Fender Play is customized as you choose- your path is what you choose for it to be, so you can work at your own pace and learn the songs that interest you most!
Is my child going to be the next Eddie Van Halen? Maybe not. But I'm perfectly ok with that. Right now, he's learning more about music, I can tell that he loves going through lessons and learning more about guitar, and playing, but he's also finding another outlet for emotions, both good and bad. He's learning the benefits of dedication to learning something new, for himself, and Those are important things to have in your toolbox for life- confidence, coordination, dedication, practice and an way to express emotions safely.
Have you thought about checking out Fender Play and learning guitar at home? You can start your FREE 30-Day Trial at play.fender.com now!
I was selected for this opportunity as a member of CLEVER and the content and opinions expressed here are all my own.