I can hardly believe we are halfway through April already.  Before we know it we'll be celebrating Mother's Day and then the school year will be coming to an end.  If you're looking for a handmade gift for mom or maybe even something to say thank you to your child's teacher for all they've done this school year, this adorable Flower Pot Candy Jar makes a great gift!  It's also a great addition to spring or summer decor if you want to make one for yourself.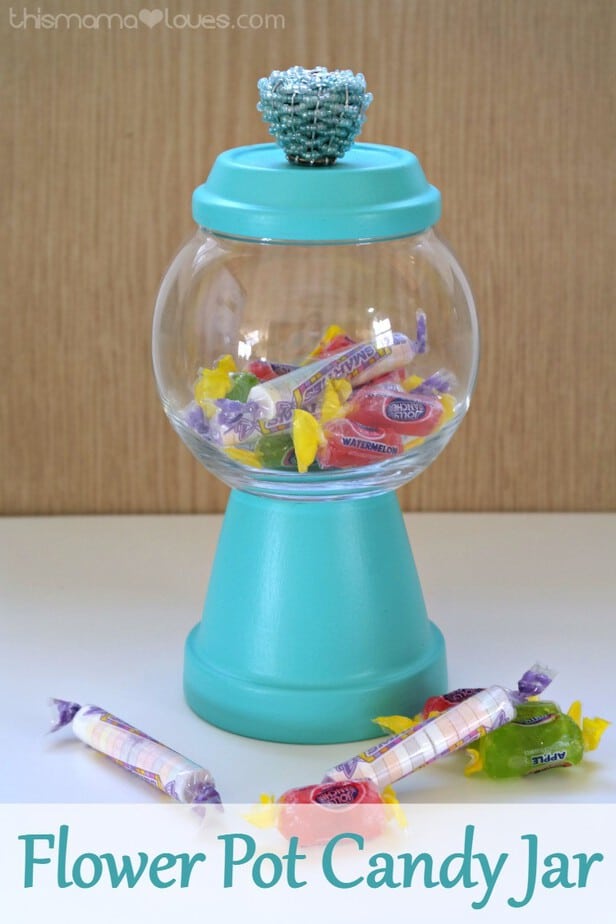 Flower Pot Candy Jar
Supplies:
1 small terracotta flower pot with bottom saucer
paint brush
1 cabinet knob – I found this adorable beaded knob at a thrift shop
paint – suitable for ceramic
1 small glass rose bowl
1 tube of adhesive – something that will work with glass and ceramic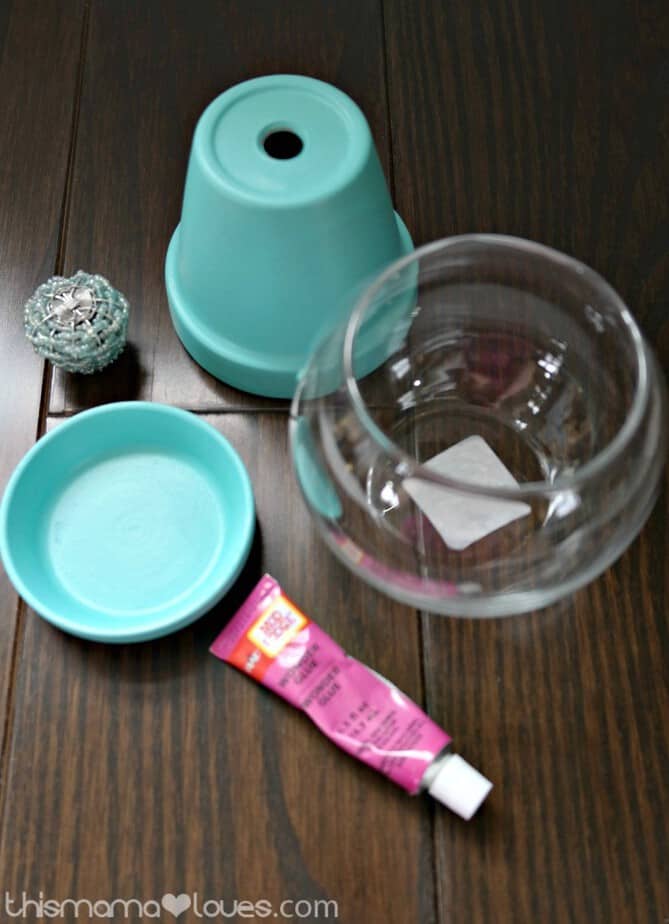 Instructions:
Begin by painting your flower pot.  Apply 2 coats of paint, allowing it to dry completely between coats and after.  You'll need to paint all surfaces of the pot and saucer with the exception of the inside of the actual flower pot.
When the paint is completely dry use a small amount of adhesive to attach the knob to the saucer piece to create the candy jar lid.  Set aside to dry.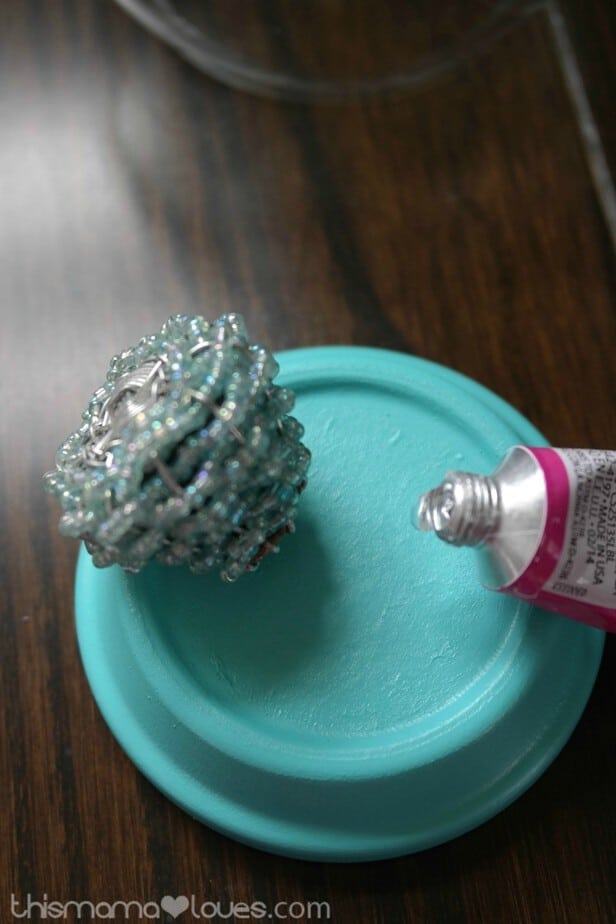 While the glue dries on the first piece create the base of the candy jar.  Turn the flower pot upside down.  Apply a small amount of adhesive to the bottom of the glass bowl and place it on the flower pot, carefully pressing down.  Allow the adhesive to dry completely before using.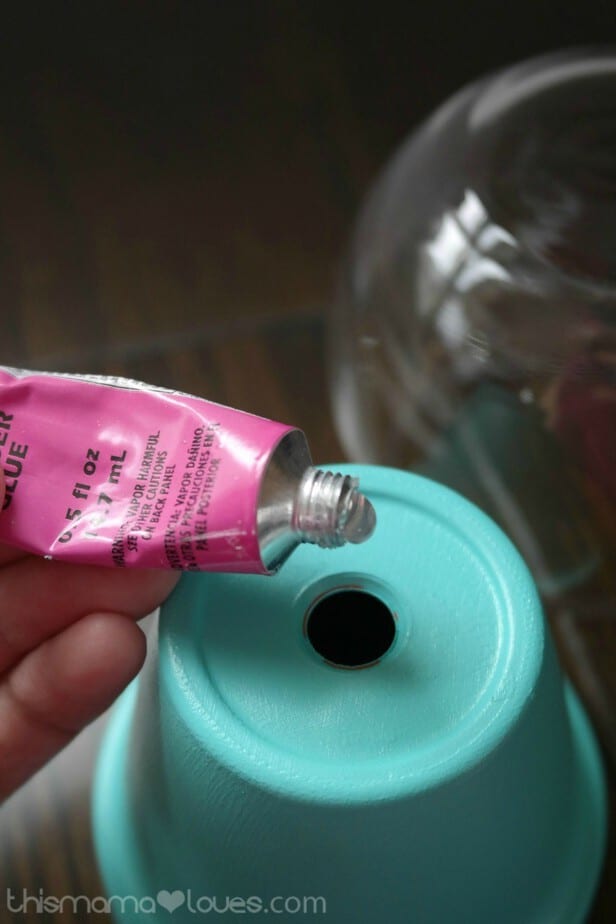 Once the adhesive is dry on both the candy jar and lid it is ready to use!  Fill with a favorite candy and use or give as a gift.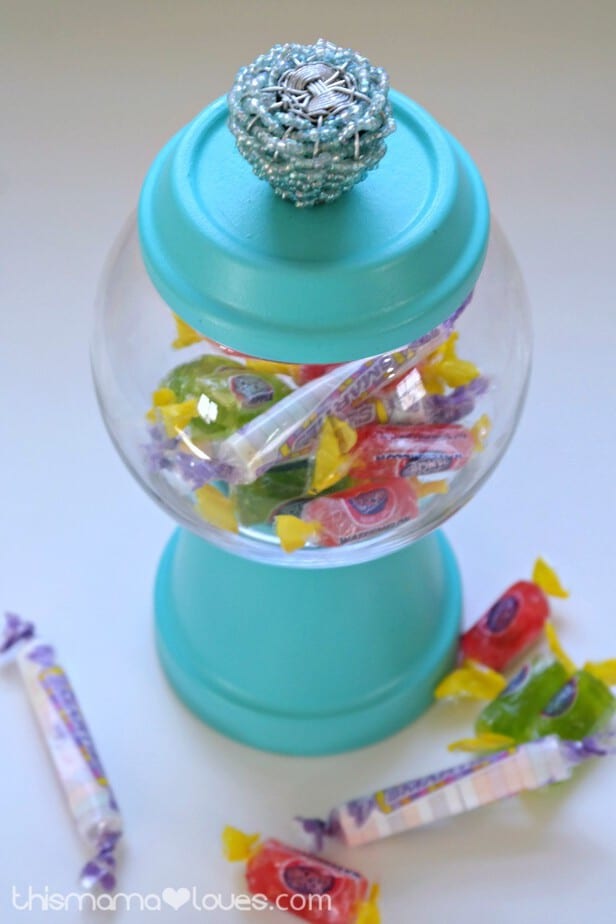 You can add details or a phrase using paint and stencils or scrap booking stickers if you want to personalize the jar or make it more unique!