Free or Cheap Activities for Kids in Connecticut
There are so many things to do in Connecticut with your family. It's easy to start going over-budget if you're not careful, however. Check out these fantastic free or cheap activities for kids in Connecticut. Whether you're a native or just visiting, you're sure to find something you'll enjoy.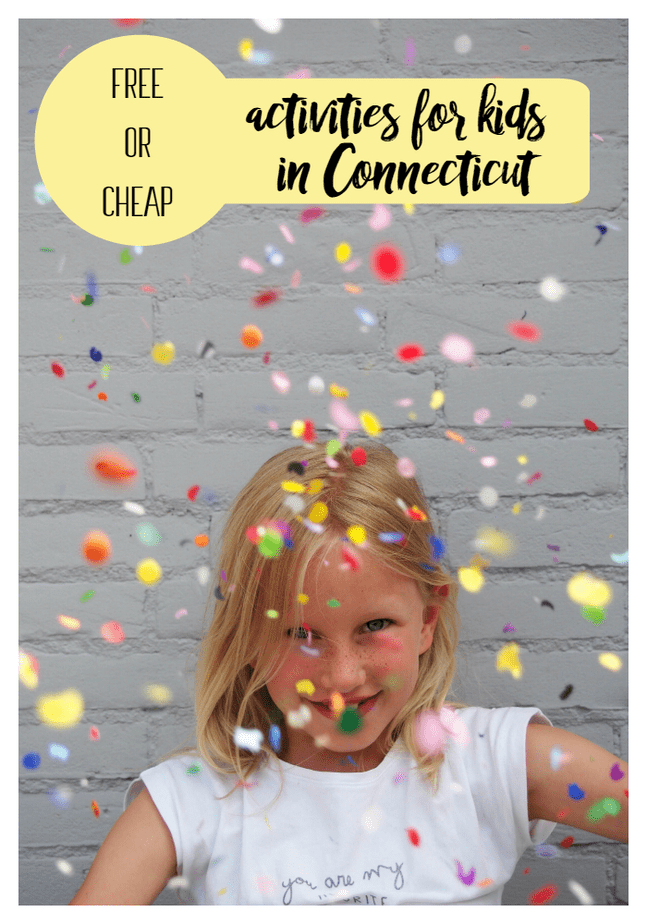 Go Bird Watching
Pomfret Center
This activity isn't just for the birds! The Connecticut Audubon Society's Center at Pomfret offers bird-watching programs, nature walks, camps, and art exhibits for all ages. Although some programs have minimal frees, many of them are free for you and your family. Every Wednesday at noon, take a walk with trained naturalists as you bird-watch and learn. Members are free, and visitors are just $3 for this program.
Explore the Arts, Animals, and More
New Britain
The New Britain Youth Museum in New Britain has programs for kids that integrate arts, science, and the humanities. Enjoy meeting an animal and creating a craft every Tuesday and Friday from 11:30-12:30 with the Meet, Greet, Read, & Create program. The Children's Studio teaches lessons on creation inspired by artists such as Salvador Dali and Walt Disney animators. A $2 supply fee per participant is required.
Hunt For Buried Treasure
Milford
Legend has it that Captain Kidd buried treasure on the beach that is now Silver Sands State Park in 1699. Although you won't want to go bulldozing the beach, your kids will delight in the myth (or reality) surrounding this free public beach and recreation area.
Stop and Smell The Roses
Hartford
Elizabeth Park Rose Gardens is a public rose garden with majestic picturesque beauty. You and your children with find yourself in a wonderland of more than 800 varieties of roses and 15,000 rose bushes. Elizabeth Park also has horticultural and tulip gardens, walking paths, and greenhouses on this more than 101 acre property. Visiting the gardens is free but donations are welcome.
No Strings Attached
Storrs
OK, maybe there are some strings involved when you visit the Ballard Institute and Museum of Puppetry. Visit the exhibits and see puppets chosen from the more than 2,000 puppets in the Ballard Institute from puppetry traditions from around the world. Admission to the museum is free, but there are some minimal admission fees associated with some of the performances. Check out the schedule for performance here. Tickets are typically $6 for children and $8 for adults for most performances.
Be sure to head to the UCONN Dairy Bar when you're up in Storrs- just be sure you bring an appetite, or prepare to share. They have HUGE servings!
The Constitution State is filled with activities for children and families. Explore nature, art, history, and more with these free or cheap activities for kids in Connecticut the next time you're visiting us or exploring your home state!