A few weeks ago we were invited to visit Fenway Park in Boston for a fun day of watching Baseball and Kidz Bop for the Futures at Fenway program.   We got to see Boston's Double A affiliate, the Portland Seadogs play against the Harrisburg Senators.  The Seadogs won with a final score of 5-2.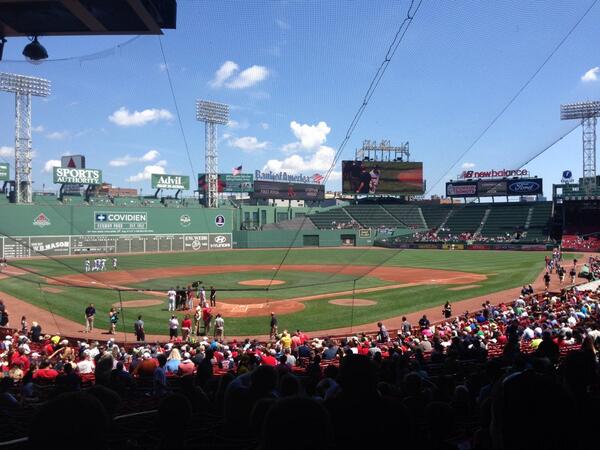 We had great seats behind home plate and loaded up on hot dogs, peanuts, pretzels and cotton candy.  It was a gorgeous day at a historic and cool ball field.  This was the first time in the history of Fenway Park that they allowed dogs in the park, we even saw one man carrying his cat.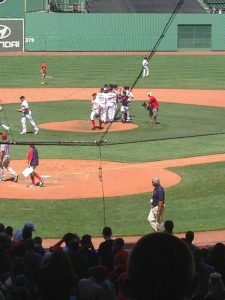 The game was followed by a Kidz Bop concert and then we spent a couple of hours walking up Newbury Street and at Faneuil Hall.  It was really a great family day.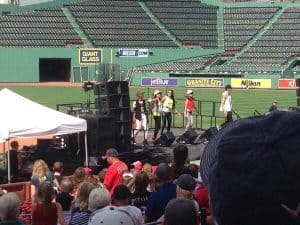 Keep your eye out for more Futures at Fenway days.  It was a really great experience for us and we would go again.  Futures at Fenway gives families a really affordable way to visit the park– ticket prices are just $5-30 for the event and all concessions are half off.  That's a huge savings!  It also lets the Double A affiliate teams have a chance to play in the park as well.  This year, dogs were invited (with a signed release/waiver at the entrance) to enjoy the event as well.  We'll be going next summer as a group with friends- won't you join us?