In our house, we have the trifecta of ages that range from pre-to tween to teen. Holy cow is shopping for them tricky! What one wants, the other will surely not while the other is somewhere in the middle! This holiday gift ideas for teens and tweens is just what you need to find the perfect presents for that age range! Some items provided for consideration, some links are affiliate links and we will make a commission from your purchase through the links.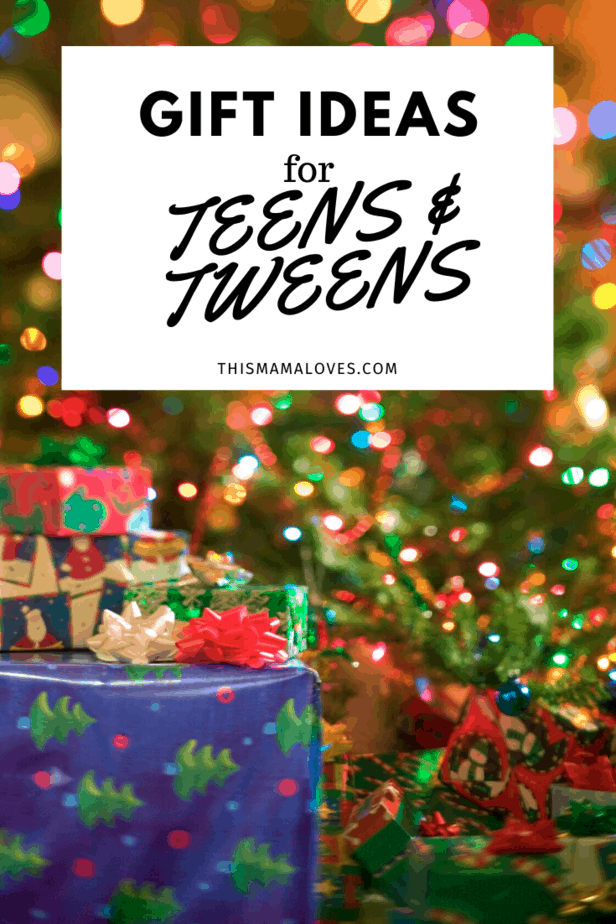 Gift Ideas for Teens and Tweens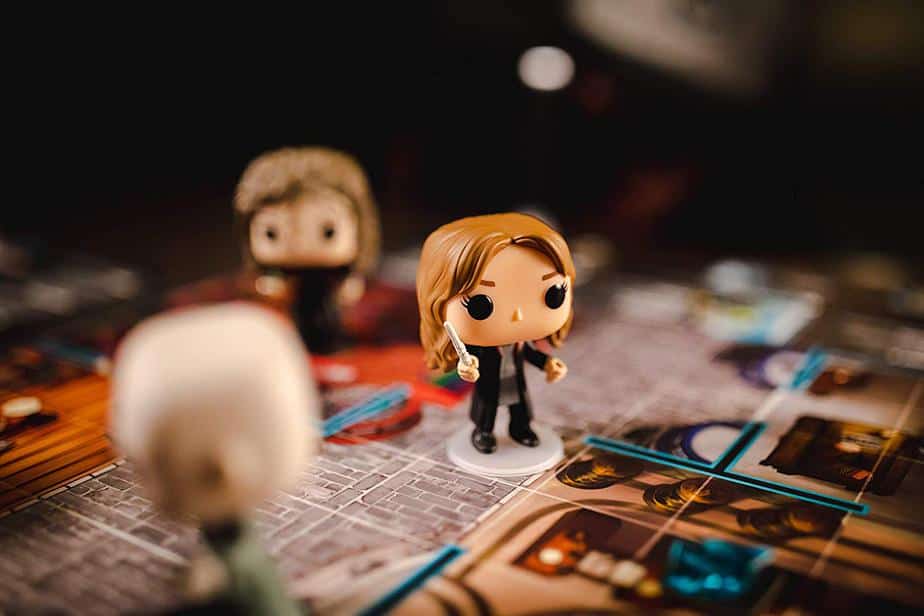 I Will Take a Funkoverse Game For the Win Please
In my house, there is one thing my kids agree on…every. single. time. That would be their love for the line of Funko Pop characters. They have boxes upon boxes of them, from horror movies, to Pokémon to movies like A League of Their Own. Now your kids can go head to head in this fun strategy game.
The game includes exclusive Funko mini POPs featuring some of their favorite characters. You can choose from a 2 or 4 pack which includes Harry Potter, DC Comics, Ricky & Morty and Golden Girls! Any Funko Pop fan on your list will adore this gift!
ALERT!!!
Win Funkoverse Strategy Game: Harry Potter featuring your favorite heroes and villains from Harry PotterTM! Playing as Lord VoldemortTM, Bellatrix LestrangeTM, Hermione GrangerTM, or Harry PotterTM, combine your favorite Pop! characters and go head-to-head in four exciting board game scenarios. Move through memorable locations like Diagon Alley or The Room of Requirement and use your characters' unique abilities to capture points and achieve victory! The Funkoverse Strategy Game: Harry Potter is valued at $40. Learn how to enter on the form at the bottom of the post!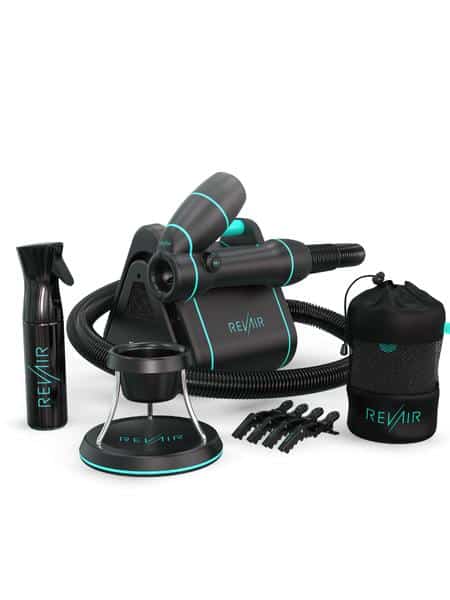 Hair Drying Made Easy
In middle school, my daughter had the most difficult time with her hair. It was long, thick and hard to manage. When you have hair that is almost to your booty, it is tiring to dry it, let alone straighten it. Now that she is in college, she still has the hair without the drama!
She loves her RevAir Reverse-Air Dryer. This multi-functional hair tool is just what your teen/tween needs in their life! It dries their hair in 1/3 of the time and it straightens and seals in shine & softness! How cool is that? We are adding this to our holiday gift ideas for teens and tweens!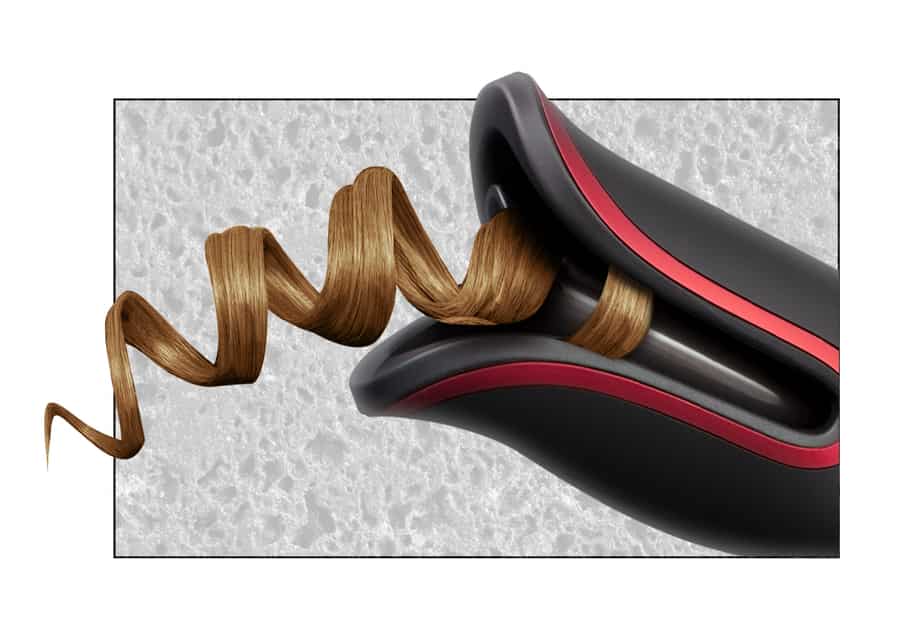 When you have a teen or tween with hair of any length, they either want it straightened or curled. With the
CHI Lava Spin N Curl, the perfect curl every time is exactly what they get! It is easy to use, so even my younger tween can style her hair like a pro.
The girls can create bouncy curls and waves in no time! The CHI Lava Spin N Curl includes pre-set temperature settings, adjustable heat-up times and display. As a mom, I love that the curl chamber is surrounded by a protective heat barrier for safe usage.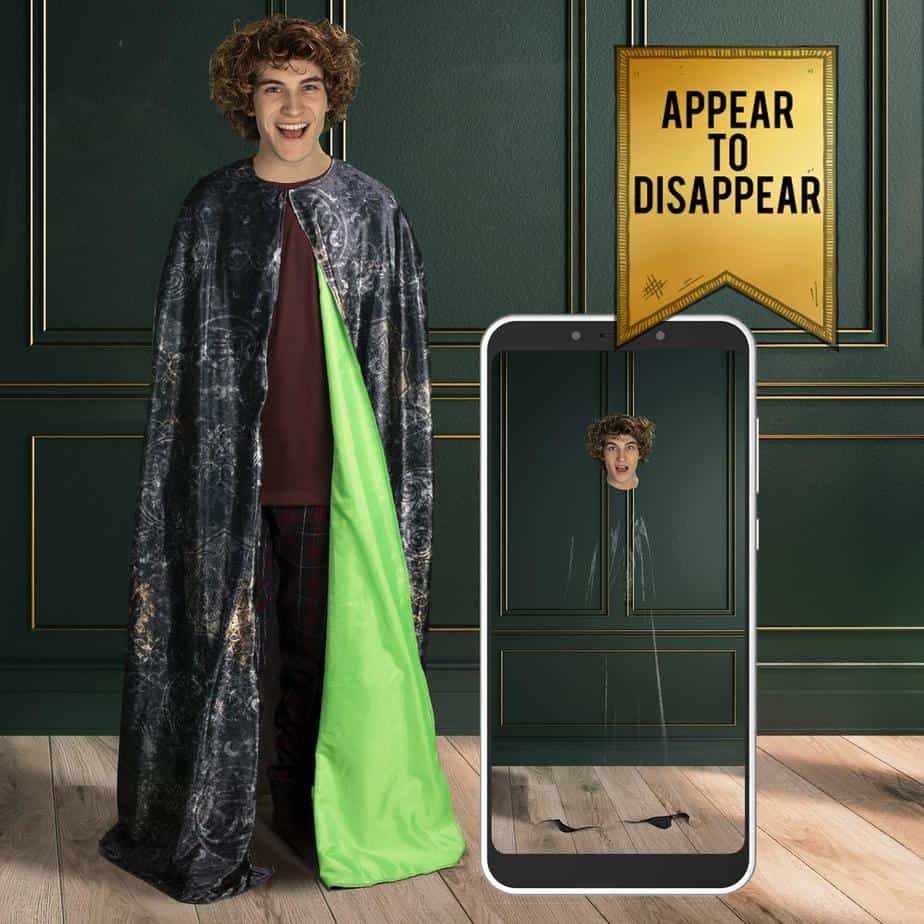 The Perfect Gift for HP Fans
My daughter is obsessed with all things Harry Potter. She has read all the books and seen all the movies 100 times over. We have even made Harry Potter inspired DIY bath bombs and soaps! When I saw the Harry Potter Invisibility Cloak, I knew it was a no brainer to include in the holiday gift ideas for teens and tweens.
Get ready to disappear! First step is to cover yourself or any object with the Invisibility Cloak. Next, view, photograph or film yourself through the Invisibly App by Wow! Stuff on your phone or tablet. The kids will feel like they are on set of their favorite HP movie!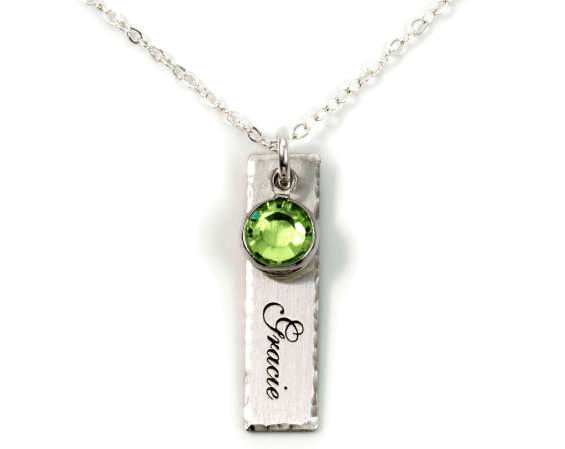 Personalized Unisex Jewelry and Accessories
I have always been obsessed with anything personalized. When the kids were little, they have personalized labels for their clothes, toys, backpacks, lunch bags and just about everything in between. As they have gotten older, they are finding their individual styles and identities.
They still love to have personalized gifts, but on a more sophisticated level. They love the jewelry and accessories from AJs Collection. The girls love their earrings, necklaces and bracelets and my son has one of their key chains. And talk about affordable! I can get each tween and tween a beautifully personalized gift!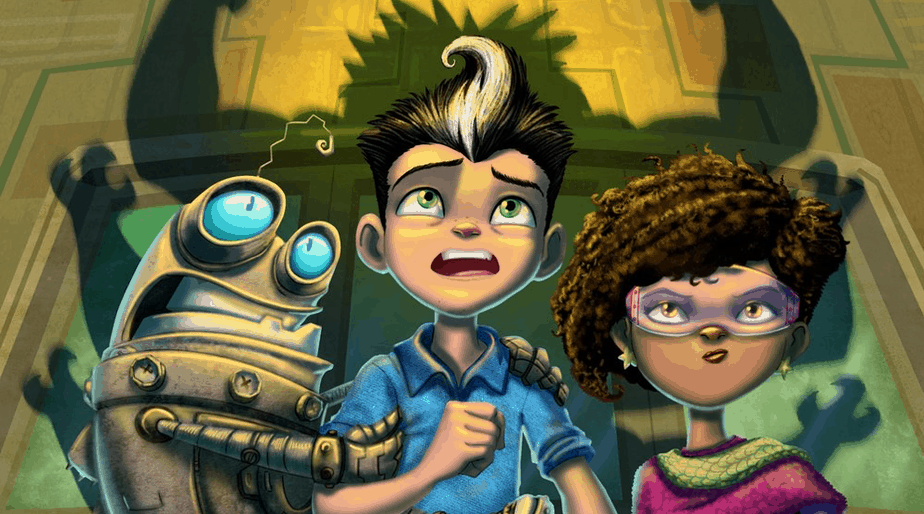 A Great Book Series Is A Great Gift Idea
My kids are all avid readers. Whenever we can find a new series for them to dig into, we are all a bit excited! I could not have been happier to find that The Jim Henson Company had a fun new series of books. It is perfect for our holiday gift ideas for teens and tweens. with two new books, "What's the Matter with Newton?" and "Monsters Among Us", you will follow the escapades of the kids from Franken-Sci High. It is the only school in the world for up and coming mad scientists. And because it's located on an island in the Bermuda Triangle, I am sure great adventures await! Be warned- these books end in a cliff hanger so you're going to get hooked fast.
Follow Franken-Sci High on Instagram.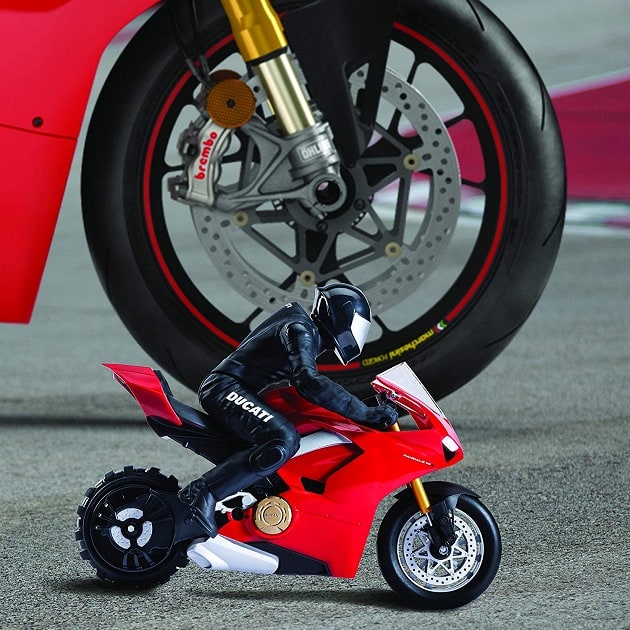 Remote Control Vehicles never go out of style!
My son loves motorcycles but is not even close to being ready to ride one. That is why the Upriser Ducati Panigale V4 S RC motorcycle makes the perfect inclusion to my Gift Ideas for Teens and Tweens! Kids can perform incredible wheelies with this fun RC vehicle. All they need to do is press the button on the controller and the Upriser will move into an upright wheelie. And to make it even better, they can drive their Ducati in any direction while maintaining a wheelie position!
You can also perform amazing drifts and donuts using the Upriser's race-grade rubber tires, real shock-absorbing suspension and high-precision digital steering. It seems incredible, but this bike can reach speeds of up to 12 miles per hour and has up to 45 minutes of drive time on a full charge. Now that is a thrilling gift for your older kid, right?!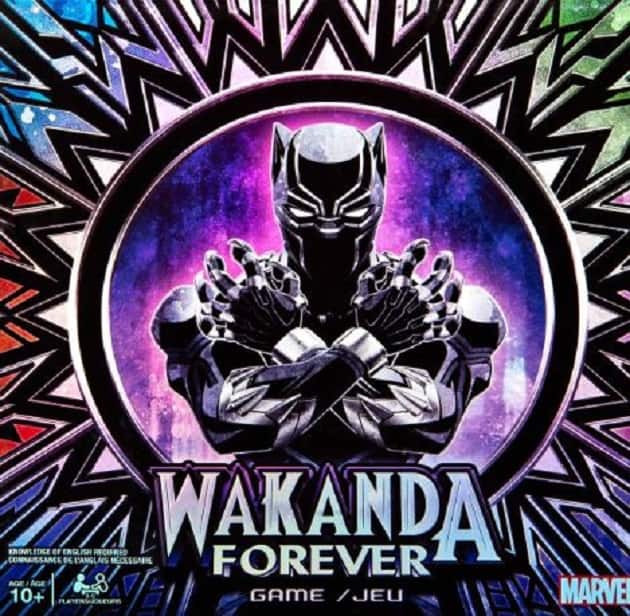 The Perfect Gift For The Black Panther Fans In The House
My daughter loved the Black Panther movie, she saw it several times. That is why the Marvel Wakanda Forever dice-rolling game was a great gift choice for her. The premise of this game is the players represent the various tribes of Wakanda. The players will roll dice to collect Vibranium to help defeat villains and earn points. The first player to earn the most points and hold the title of Black Panther wins the game!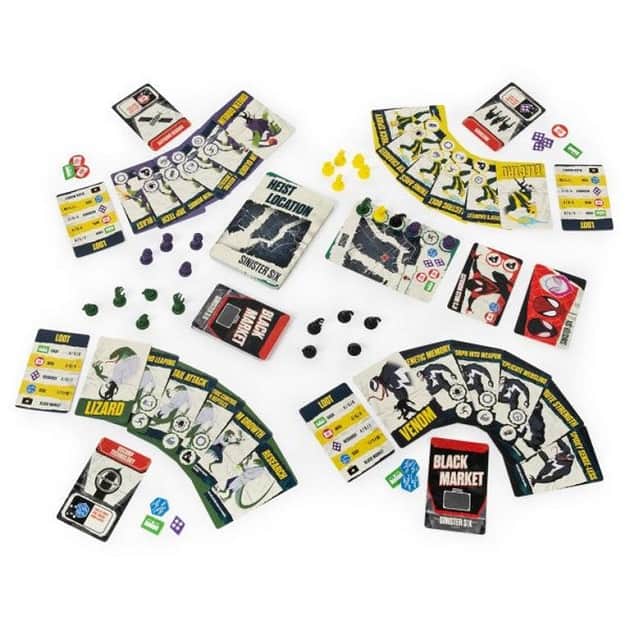 Another Great Marvel Gift Ideas For Tweens and Teens
When the kids are home on winter break, I try to make sure they have a variety of activities to keep them busy. I don't mind their screen time, but I want them to join in on family time as well. That is why I have so many board, dice and card games on my gift list this year. They have really enjoyed playing Marvel's Sinister Six Card Game. This game is for older kids and adults, so the entire family can play! And who wouldn't want to join forces with the ultimate team of villains and pull off a series of heists?!
In this card game, players will participate in four heists and then a final battle against Spider-Man. You can choose from your favorite villains like the Green Goblin, Venom, Lizard and more. In order to become the master super-villain for the win, you have to survive the final battle against Spider-Man.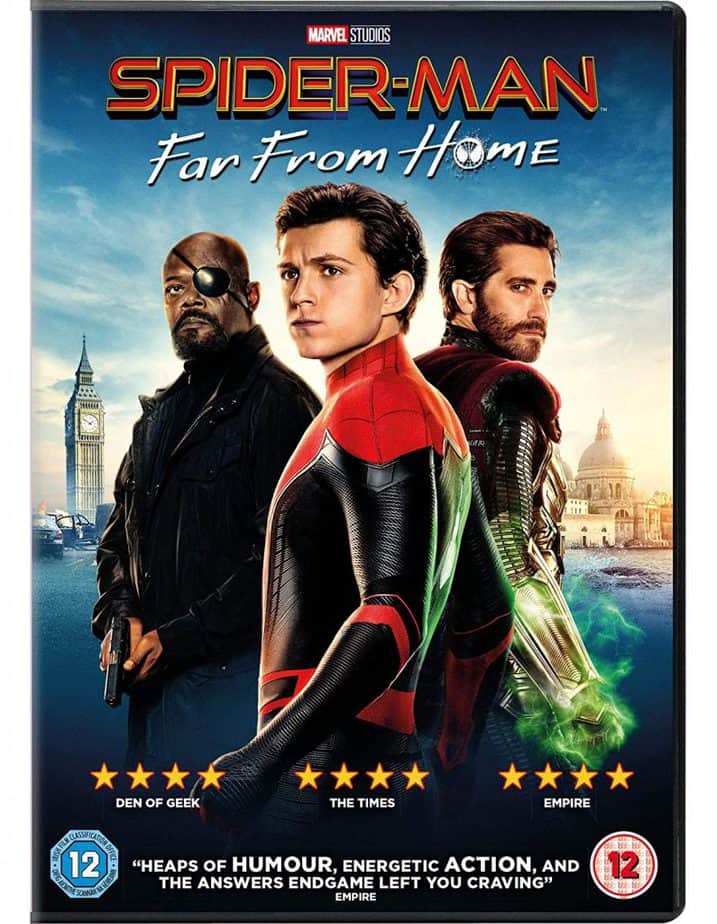 Spider-Man: Far From Home
My son has loved Spider-man since he was a baby. When he found out Spider-Man: Far From Home was out at the theaters, we were there! So what a better stocking stuffer for him than to grab the DVD? This story is the next chapter of the Spider-Man™: Homecoming series. We find Peter Parker decide to join his best friends Ned, MJ, and the rest his friends on a European vacation. Of course things go awry when his peaceful vacation turns to an adventure when he agrees to help Nick Fury uncover the mystery of several elemental creature attacks, creating havoc across the continent! You can grab the DVD from Amazon for just $10.99
What is a must have for the older kids on your list we can add to our holiday gift ideas for teens and tweens?
Enter to win a Funkoverse Harry Potter game!