I made a list of the shopping I have yet to do. It's long. Very long. And yet…not too horrible, mostly little things left. I do not, however, have any wrapping done. BUT many of us are still shopping- if we've started at all.  Here are some great gift ideas for everyone in the family for you:
Holiday Gift Ideas for the Family
For Adults: 
SpaWeek gift cards are great because they can be used in so many places- and on such a huge variety of services. Give them the gift of relaxation!
For Kids
My most favorite discovery this year for toys- although it's hard to call this one a toy- the Kano Computer Kit. Kids ages 6+ can learn to code and build their own computer. Still waffling on giving this to myself. I'd love to learn to code!  But really- SUCH a cool gift.  They get a fun electronic to play with but they have to build it first, and learn a whole lot along the way. It's also $20 off thru the end of December…Kids can create the computer and there are apps for it, they can draw, talk to it- there's even a kid-sized keyboard.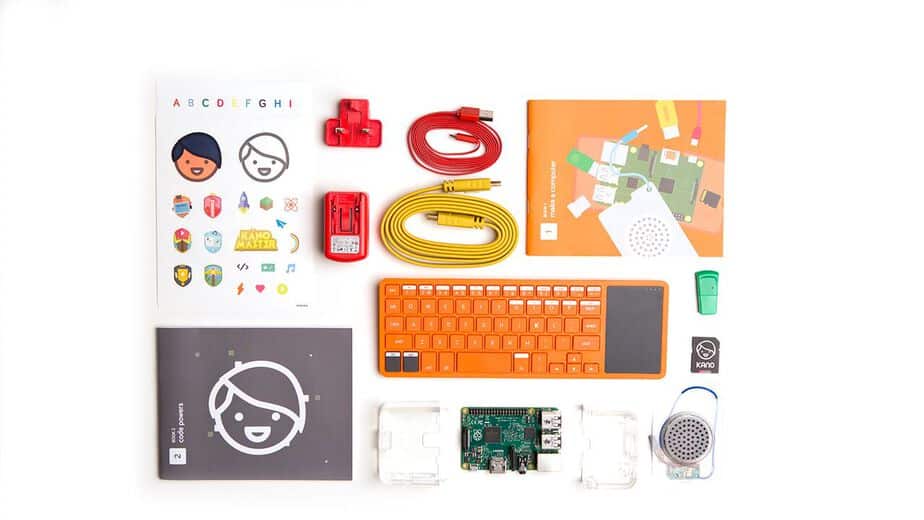 The Kano is amazing. Such a great idea for today's kids. Most of them want electronics- why not have them learn HOW those come together and how they work?  They've also come out with a screen kit you can grab to go with the Kano (about $80 off right now through the end of December)! Listen, if someone got ME a Kano Kit, I'd be super excited. I might be tempted to see if I could make the keyboard pink, and sparkly, but I'd be really excited.  The possibilities and learning potential- for all of us!

There are dozens and dozens of options if you are thinking about a new doll for someone at the holidays-from a historic doll to the Girl of the Year (remember, they are gone after 12/31 every year, because a new girl arrives in January), to look-alike dolls.  They are a pricier doll to purchase, but quite frankly, my oldest is over 4 years into playing with her American Girl dolls and accessories and nothing is worse for the wear. It holds up to hours of play and attention, the wigs stay put no matter what kind of crazy things she does with the hair, and I long ago lost count of how many hours we've played with Holly, McKenna and Molly… and now little sister has begun her adventures with her own dolls- so the love continues along with the play.
For the Whole Family:
Games, games games. What's that saying? The family that plays together, stays together? Start a family game night tradition!