This October, OREO is launching NEW Glow-in-the-Dark 2-packs, a festive and convenient OREO snack to celebrate Halloween. With a glow-in-the-dark feature, OREO 2-packs are great for party favors, gift bags and a fun option for visiting trick-or-treaters… or just for a little treat in a packed lunch. These are super cute, super fun, and who doesn't love glow-in-the-dark packaging? I know we do! Thanks to our friends at OREO for sponsoring today's glow-in-the-dark Halloween treats post!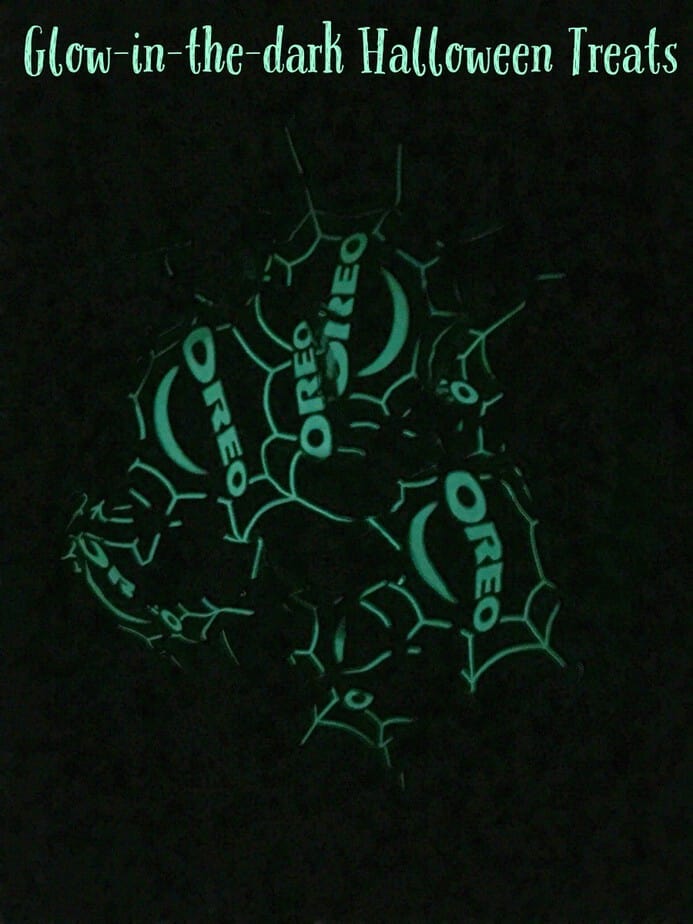 An instantly portion sized treat perfect for an October lunchbox surprise or trick or treaters! Who doesn't love glow-in-the-dark packaging, especially for Halloween?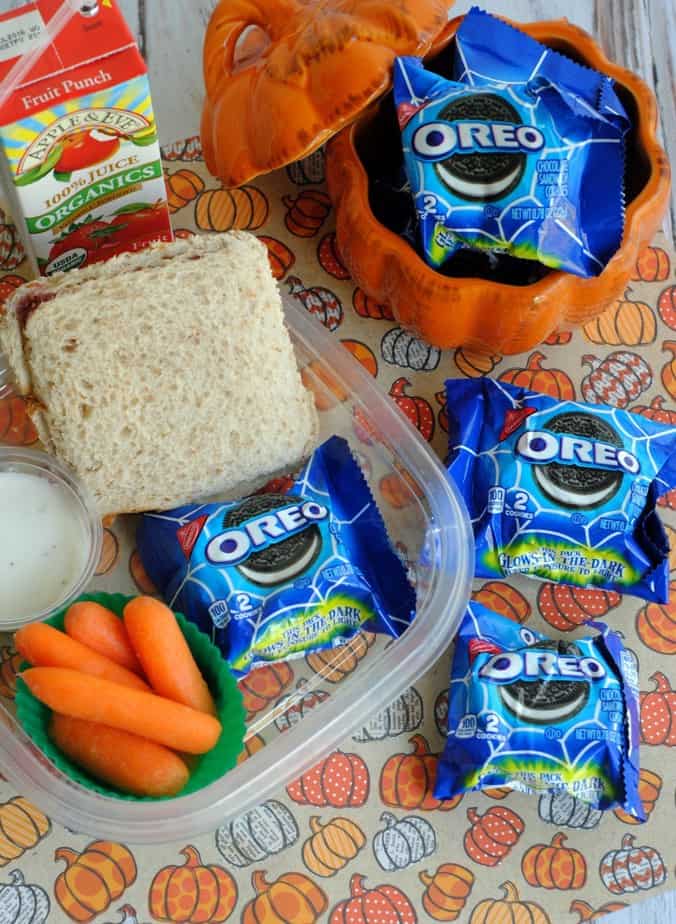 An OREO Glow-in-the-Dark 2-pack is a festive treat and perfect serving size for snack time- and a really fun way to surprise your kids (or spouse) with a festive not-so-spooky surprise! OREO Glow-in-the-Dark 2-packs are sold in packages of 30 and can be found at local grocery stores nationwide, so you'll have plenty to share with friends and family! Who doesn't love OREO?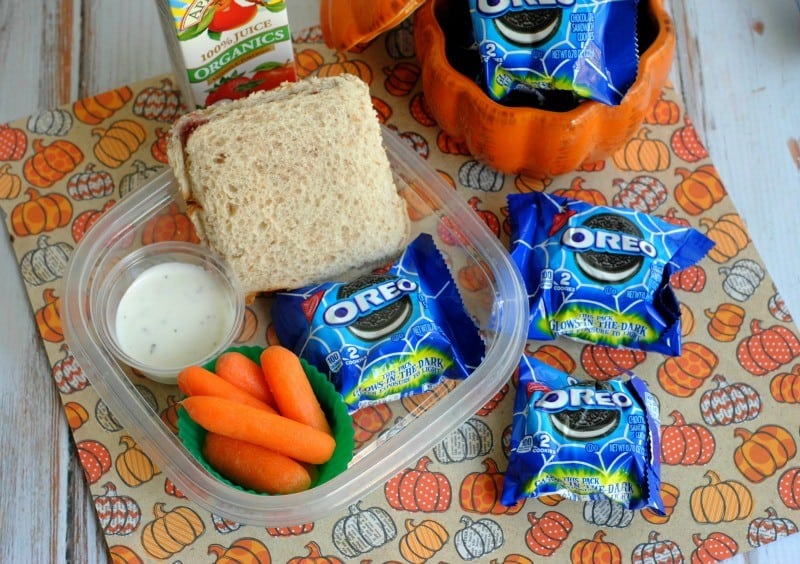 If you're wondering "Do these Oreo packages REALLY glow in the dark?" I can promise that yes, yes they do! Just get them under light for a bit, and then they'll glow.  If you're going to use these for trick-or-treaters, I would absolutely put a lamp near your trick-or-treat bowl so that they are 'charged' up and ready to wow the kids with the glow!  Just a note, since a few friends have expressed surprise, the cookies do NOT glow in the dark.  The packaging is what glows!
How do you add a little fun to your Oreos?
I was selected for this opportunity as a member of Clever Girls and the content and opinions expressed here are all my own.