Looking for a fantastically fresh pasta salad to take to cookouts? We've got a treat for you with this Greek Pasta Salad! It is super simple to make, colorful and extremely tasty!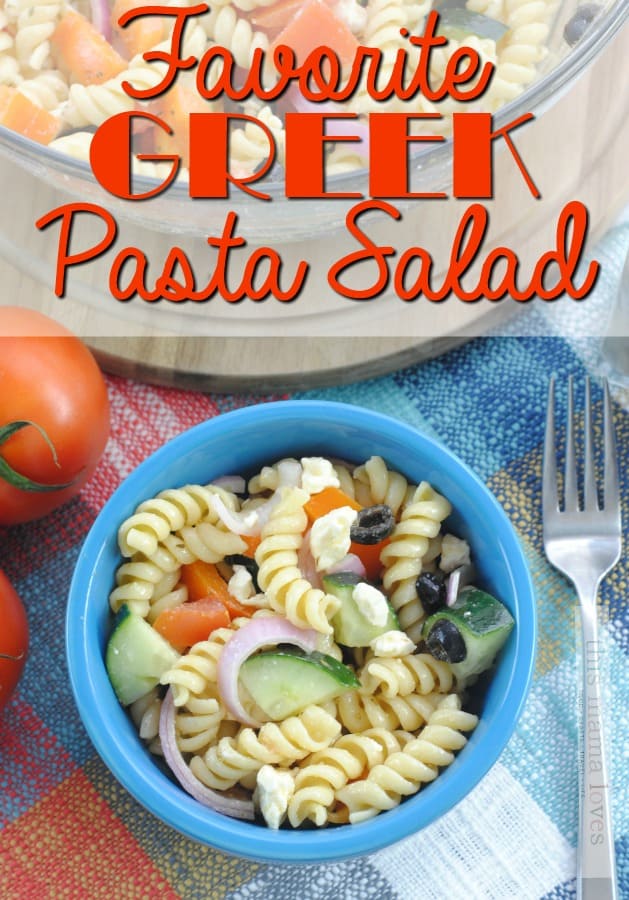 Our Favorite Greek Pasta Salad
Ingredients
12 oz package of rotini noodles, cooked according to package directions
1 medium red onion, sliced
6 oz feta cheese crumbles
5 oz can of black olive slices
1 orange or red bell pepper, diced
1 large tomato, cut into small chunks
1 large cucumber, diced
1/2 C. red wine vinegar
2/3 C. olive oil
1 tsp. garlic powder
2 tsp. dried oregano
salt & pepper to taste
Directions:
After cooking the rotini noodles according to package directions, drain and rinse with cold water.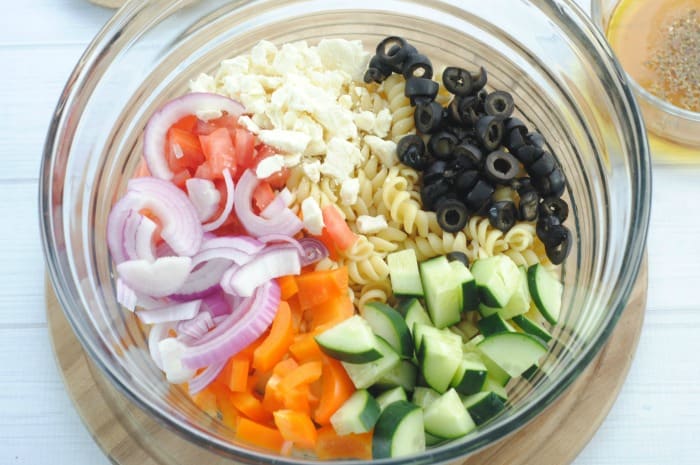 After the noodles have cooled, combine the pasta with the veggies and feta crumbles (I love my wooden spoons for this-don't you?).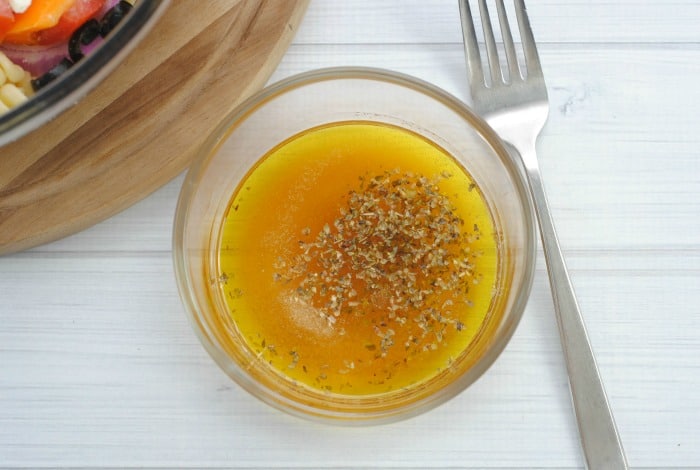 In a small bowl, combine the red wine vinegar, olive oil, garlic powder and oregano. Whisk together and pour over the greek salad mixture. Stir to combine.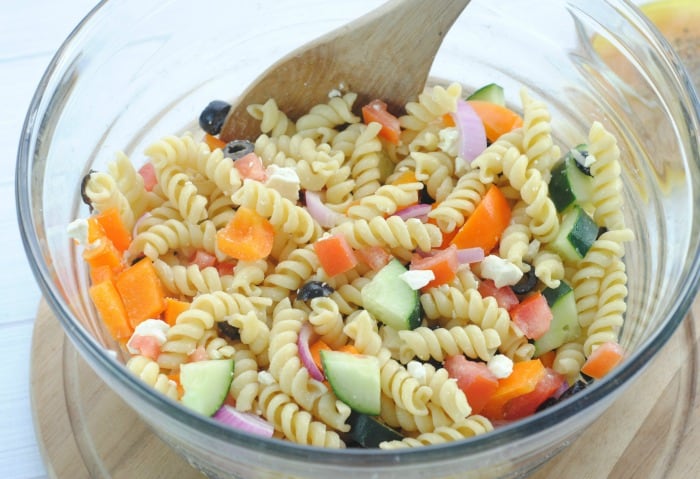 Add salt & pepper to taste.
Cover and put in the fridge to allow the flavors to meld.
Serve chilled.
Add more dressing if needed when serving.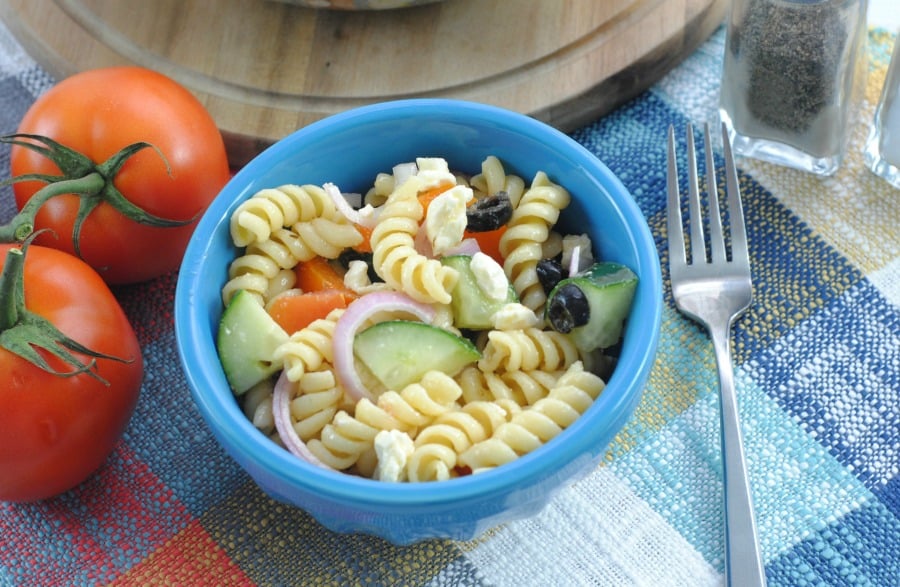 [mpprecipe-recipe:2296]
For more summer salads like our Greek Pasta Salad, check out these recipes below:
7 Simple Summer Grilling Hacks