We have given in person or sent in the mail more than 15 greeting cards in the last month.  That's a whole lot of greeting cards, and with the holidays coming fast, we'll be buying even more cards in the blink of an eye.  For those of you who don't know, I'm a little Christmas crazy, and send about 150 holiday cards out… it's genetic- my mom did about double that, and my grama sent that many when she was alive as well.  Cards, of course, are not free.  I'm also particular about what kind of cards we give and send- Hallmark is my absolute favorite brand- always have been, always will be.  I'm excited to share with you that Hallmark just introduced their new Hallmark Card Rewards program that  lets you earn a reward for every five Hallmark cards you buy.  This post is brought to you by our friends at Hallmark.  Opinions are my own.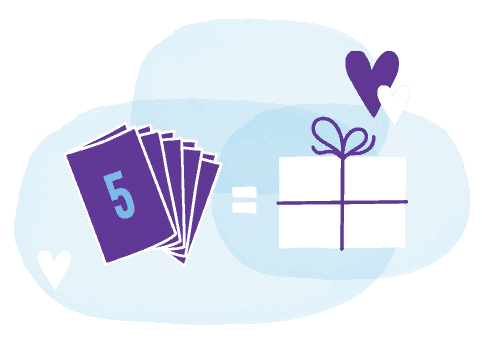 Whether you buy them at Hallmark Gold Crown stores or more than 40,000 grocery and drugstores and supercenters across the country, you'll get a reward each time you purchase 5 cards, which you can redeem for  dollars off merchandise, dining or other perks from Hallmark partners.  Plus you'll receive exclusive offers and ideas that make it easy for you to keep being your thoughtful self.
If Hallmark reaches
1000 new Hallmark Card Rewards
users today, Monday, October 28, one of those 1000 new membres will win a $500 cash prize!!  AND, Hallmark is generously offering to send each of the first 100 registrants a Hallmark Card pack!
Already a Gold Crown Member?  You'll get your Gold Crown rewards for purchases made in store, PLUS the Card Rewards as well!  Happy shopping!!
So, are you going to sign up? How many cards does your family send or give each month?!
0