Hallmark Channel's Premiere of "The Mistletoe Secret" on Sunday, Nov. 10th at 8pm/7c! #CountdowntoChristmas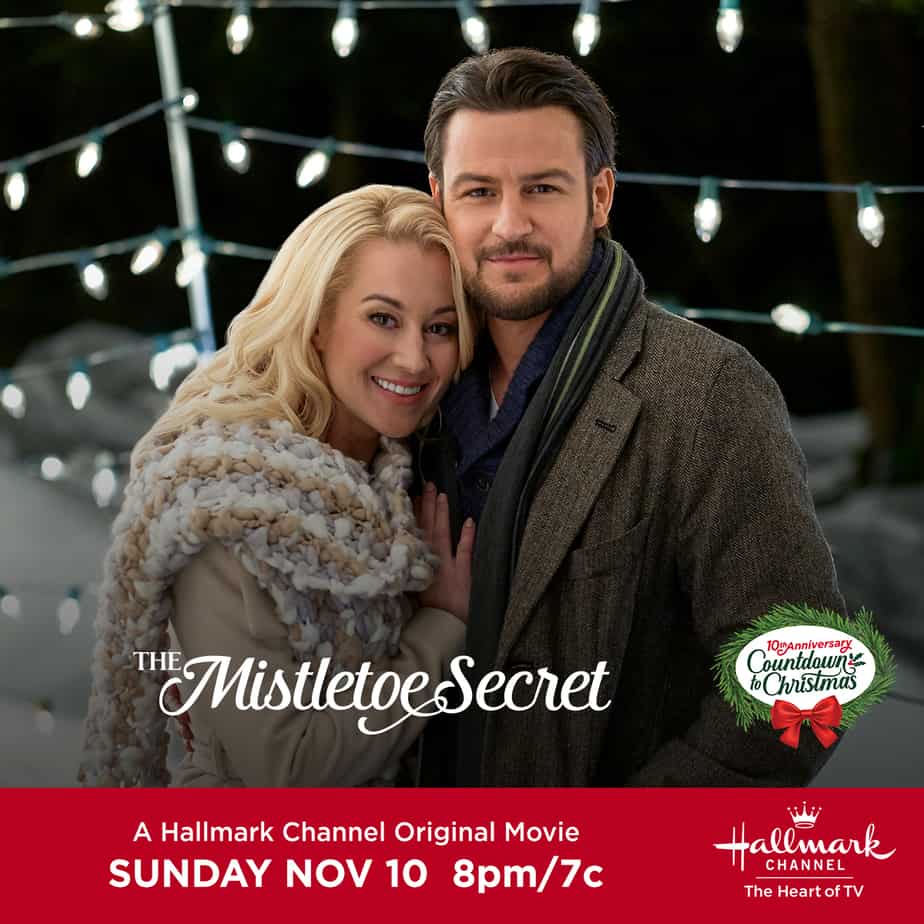 It's the most wonderful time of year again- holiday movie watching season! Hallmark Christmas movies are back- it's the 10th anniversary of the #CountdowntoChristmas this year too! Hallmark Channel's "The Mistletoe Secret" premieres on Sunday, November 10th at 8pm et! I'll be enjoying the movie and tweeting live throughout and I hope you'll join me for some pre-holiday fun! This is a sponsored post in partnership with Hallmark Channel.
Hallmark Movies & Mysteries has lots more to share with us this holiday season, check out all 40 holiday movies all season long on Hallmark Channel's Countdown to Christmas and Hallmark Movies & Mysteries Miracles of Christmas! Plus, you'll also find Holiday Home Decoration Sweepstakes, the Fantasy Game and more, so head over to Hallmark Channel now and get your merry on.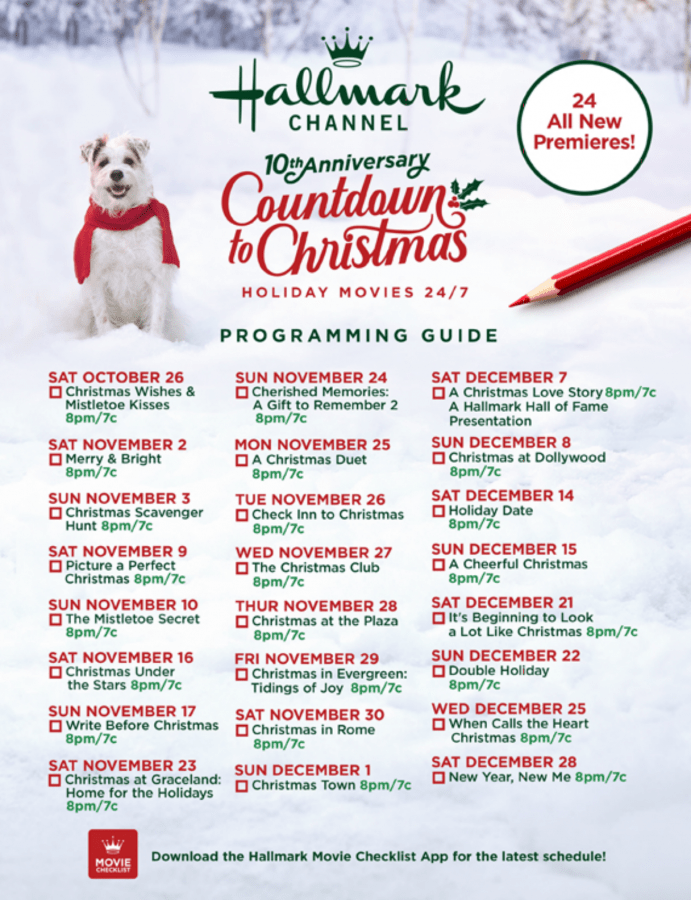 There's so much Hallmark holiday fun coming all the way through until Christmas! I can't WAIT!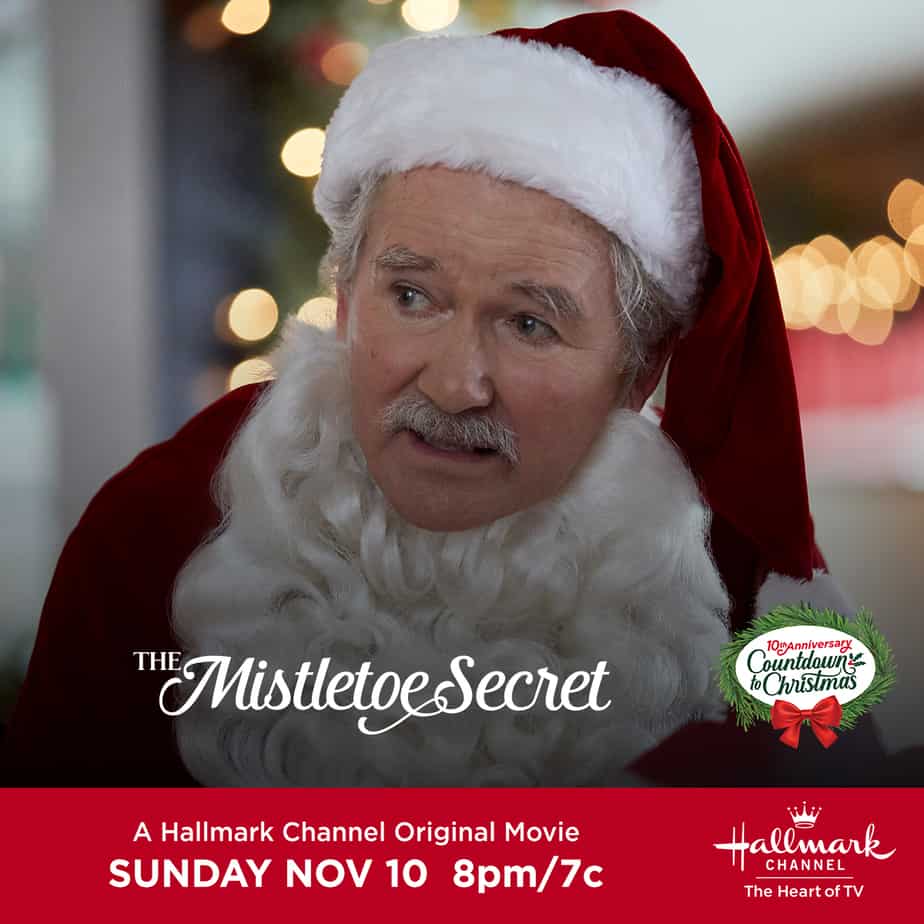 The Mistletoe Secret
Stars: Kellie Pickler , Tyler Hynes and Patrick Duffy
When Aria Eubank convinces a famous travel writer to do a feature story on her beloved hometown, Midway, Utah, it looks like the town's tourism drop is about to be reversed. However, when the travel guru and his ghostwriter both show up, Aria finds her heart torn between the charismatic but pompous Sterling Masters and Alex Bartlett, the real talent behind 'Masters of Travel,' and the man who has genuinely fallen for her.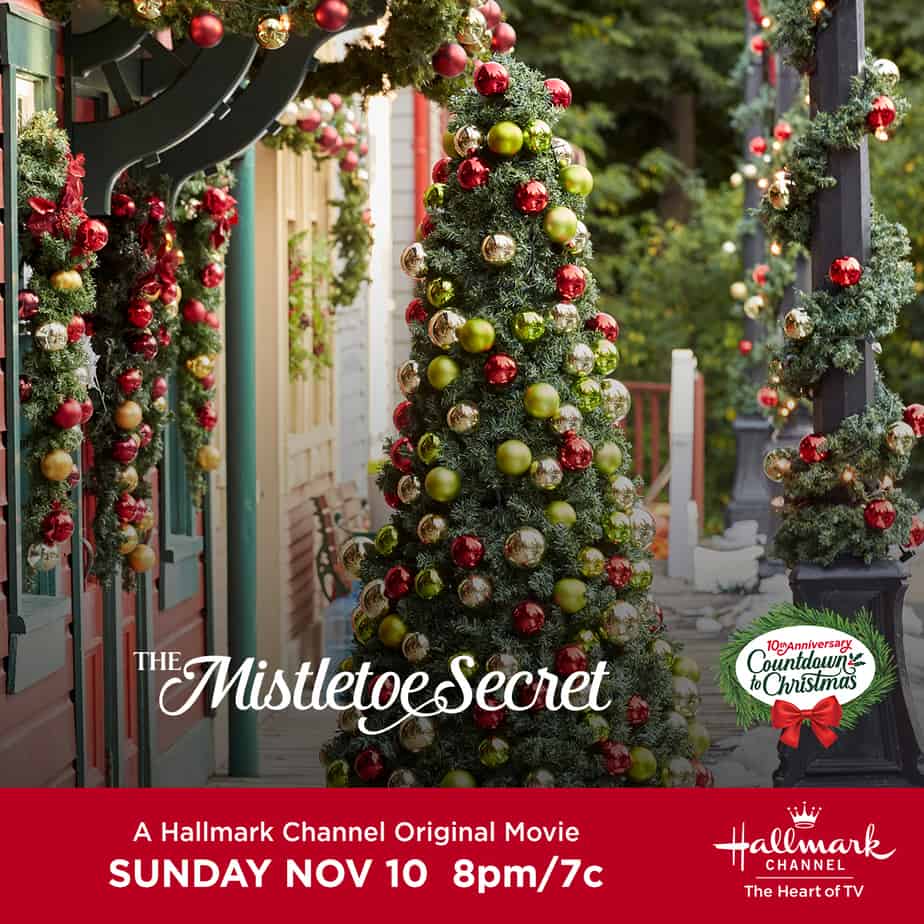 Ready for something extra fun? We all know Hallmark Channel is the prime destination for all things holiday related and with (24) twenty-four original movies and (16) sixteen original movies on Hallmark Movies & Mysteries- exciting heart filled programming this holiday season to spread holiday cheer over the next few months! With that in mind, we're spreading a little bit of holiday cheer here, on the blog, with a fun giveaway!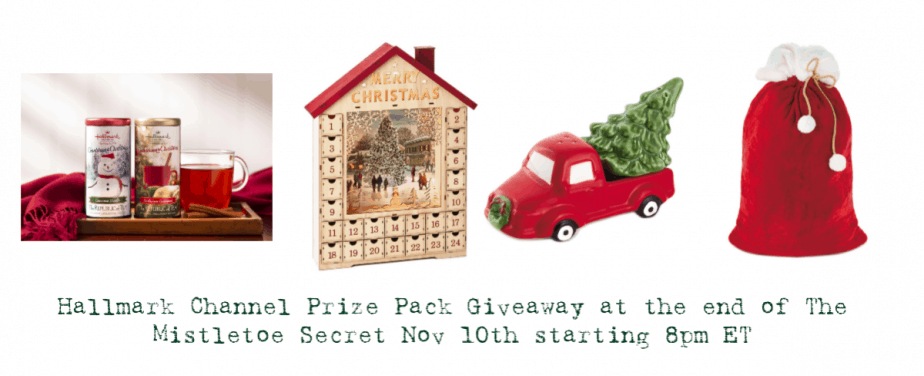 We're giving away a Holiday Moments prize pack from Hallmark!
The Holiday Moments giveaway package includes:
(1) $25 Visa Gift Card
(1) Wrapping Paper Gift Set
(1) The Republic of Tea Tea pack
(1) Velvet Santa bag
Be sure to head over for the chance to win a collection of 41 Hallmark Keepsake Ornaments and a beautiful Balsam Hill Christmas tree!