I've been thinking lots about making some fun Halloween Treat recipes this year. My latest? Witch Hat Surprise Cookies
These are pretty easy to make and you can fill them (or not) with extra candy delights!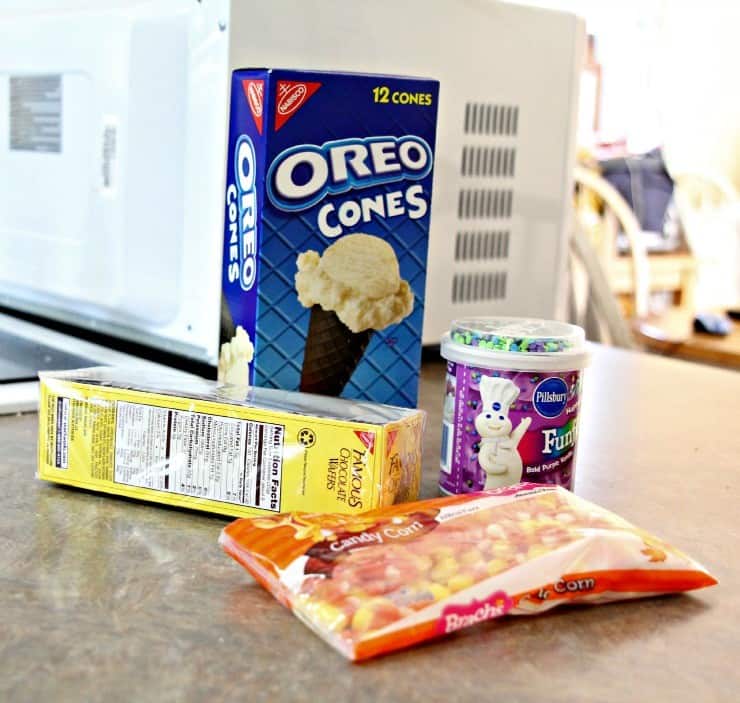 What you need:
Package Oreo Ice Cream Cones
Purple Funfetti Frosting (Really, you can do any color, we just thought the purple with green and black looked super witchy)
Famous Chocolate Wafers (You could also use any flat cookie that's a dark brown/black color)
Candy Corn for filling (or anything you want to fill with)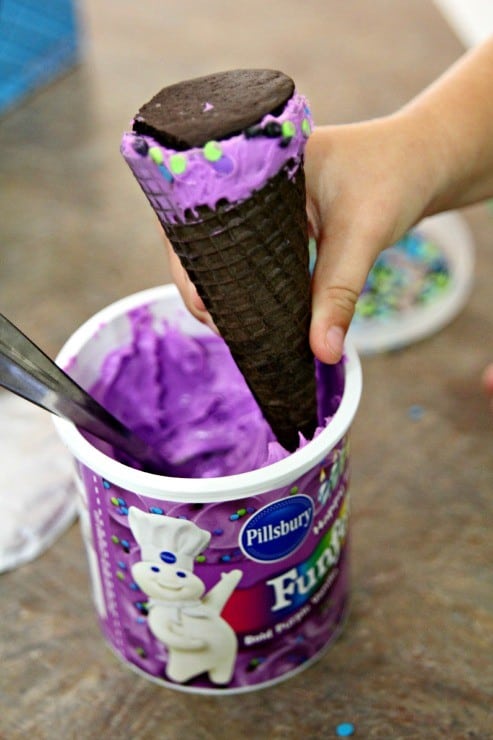 First, you dunk the end of your cone into the frosting to coat the edges for the sprinkles to stick. (Or use a spoon- we dunked)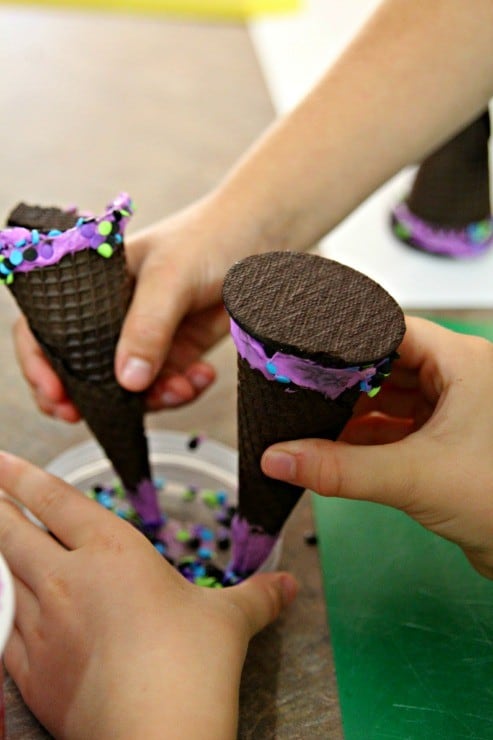 Roll your cone end in sprinkles (the kids are doing the tips here- same idea though)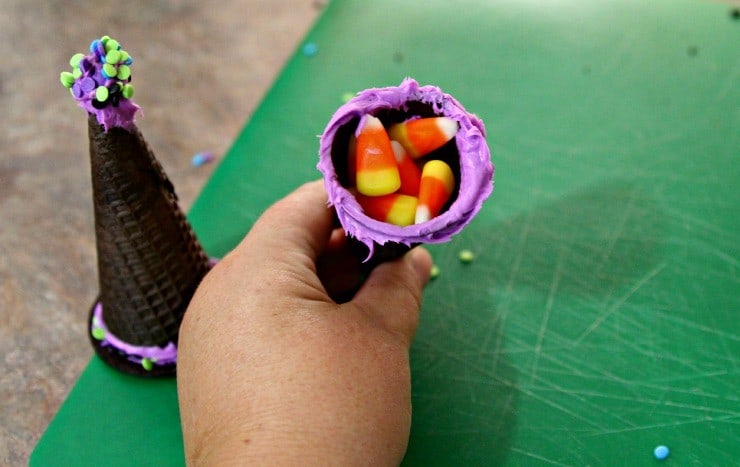 Next, fill your cone with candy corn
(Not sure where the photo went for this step, but put a dollop of frosting onto the flat cookie so the cone will stick to it and attach cone)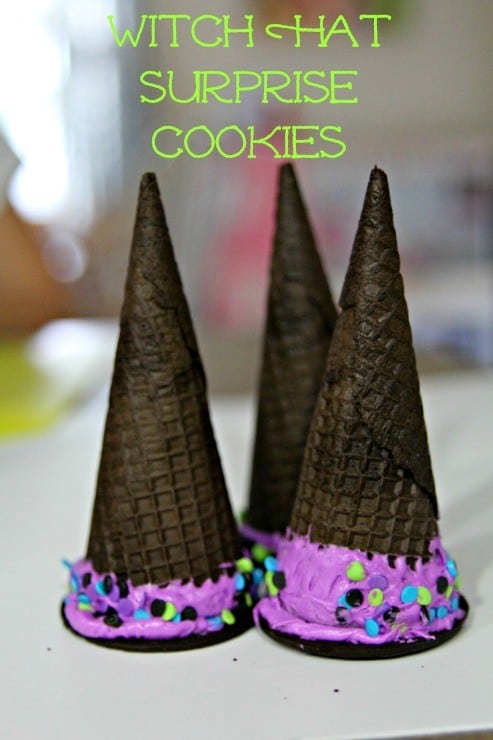 Voila! Witch Hat Surprise Cookies!
Check out our Candy Corn Crunch Recipe too!