Compensation for this easy Valentine lunch ideas post was provided by Hershey via MomTrends.  The opinions expressed herein are those of the author and are not indicative of the opinions of Hershey or Momtrends. 
Doing fun things for holidays doesn't have to be a big thing. It doesn't have to be expensive.  It doesn't really have to mean anything.  Tucking some sweet notes in lunches, or under a pillow… making a favorite meal.. all are easy options that don't take time or money!!  We came up with some easy Valentine lunch ideas to send the kids (or your spouse) to work with next week- with and without some sweet treats…but I think you'll want to head out and grab some to toss in your family lunches, too.  They are super cute and super sweet (and I think you should pack yourself some sweet fun, too). Hershey's challenged us a few weeks ago to think of some fun, creative ways to do Valentine's baskets for the kids- we did a step further and surprised two family friends with baskets for their entire families to enjoy (read more about those here!) and today, we're sharing some more Hershey fun but on a smaller scale.
Hershey's Kisses Conversation Candies (available exclusively at Target) and Reese's Conversation Cups are the sweethearts of today's post- I love the fun sayings and graphics printed on the wrappers and candies themselves!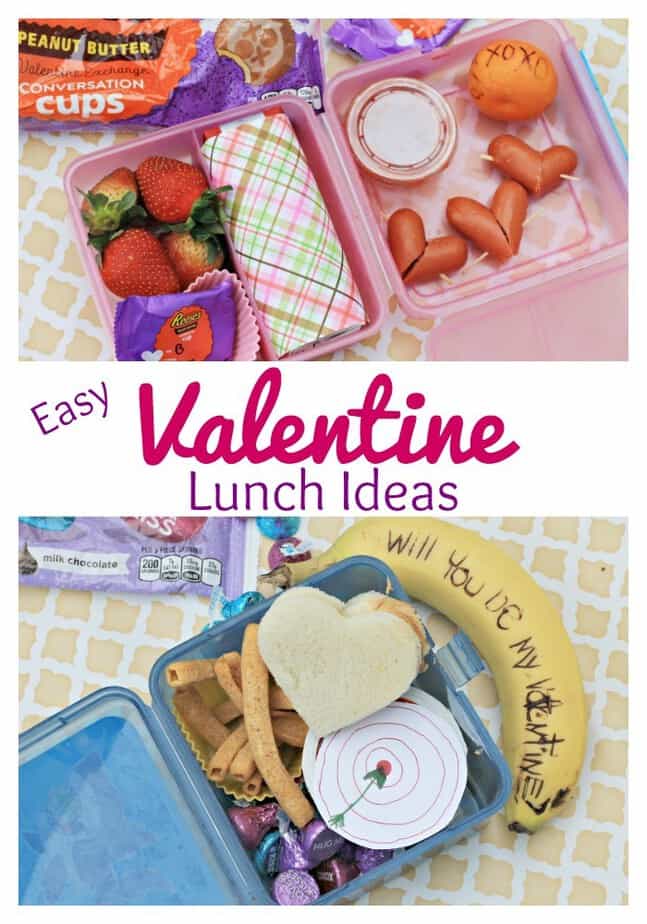 Easy Valentine Lunch Ideas
Hot dog, hot dog, hot diggity dog I love you!
Most kids like hot dogs, of one kind or another- a few simple angled cuts and a toothpick and you've got some sweet, loving little hot dog hearts to pack them. Some berries (you can also cut those into hearts) and and orange with hugs & kisses on it (marker) and you've got a Valentine's Day hit!! Put some Reese's Conversation Cups into the box as a sweet ending to their Valentine lunch and you'll blow them away!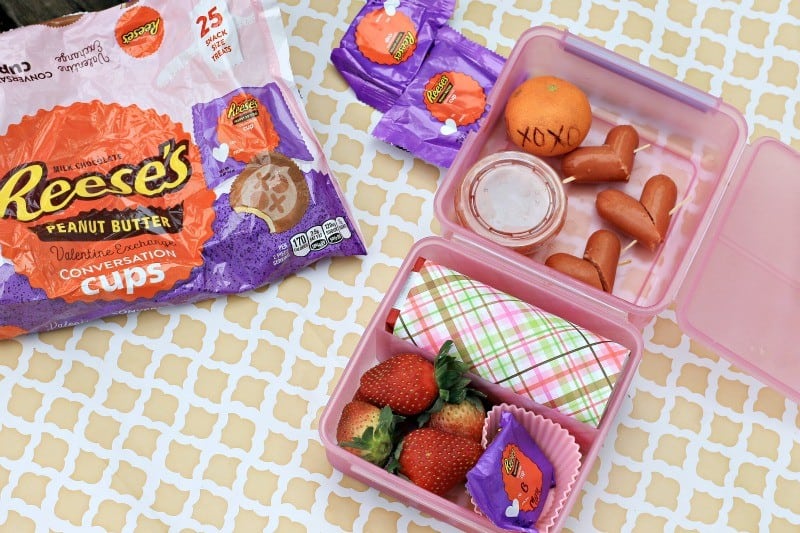 The Reese's Conversation Cups & Hershey's Kisses Conversation Candies are also a great sweet-treat to swap with friends or family or enjoy at a party!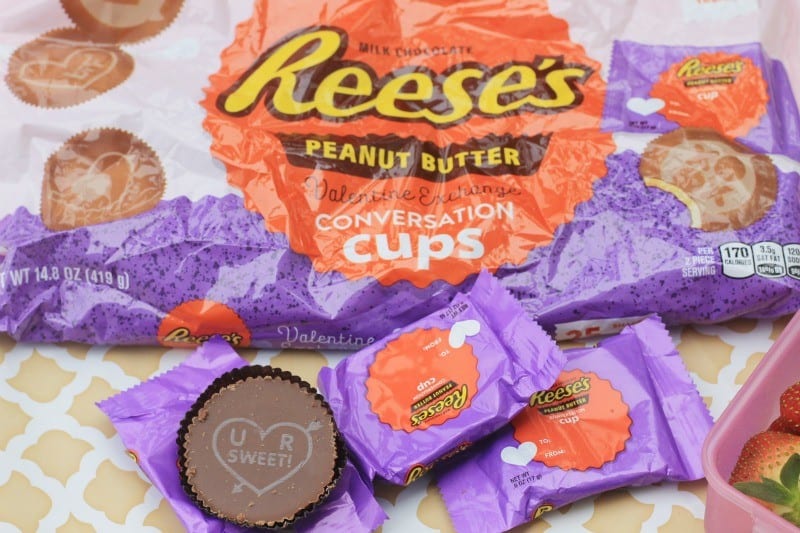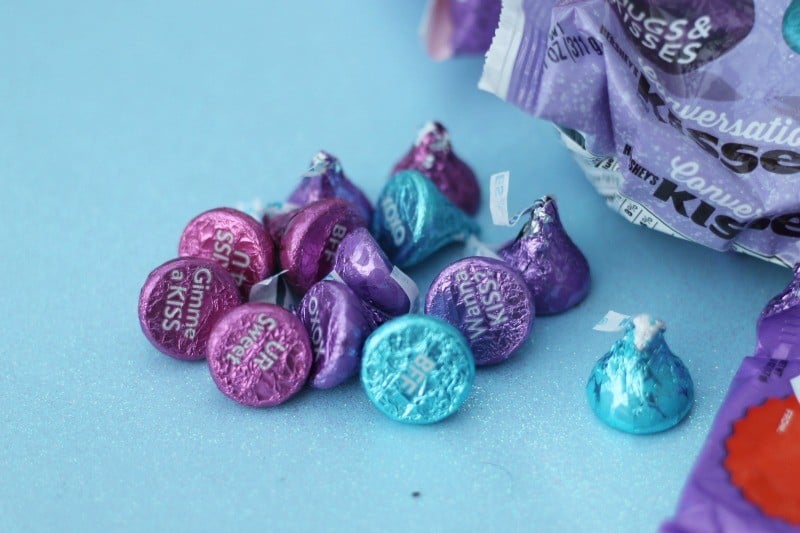 You're the target of my love lunch idea:
Grab that heart shaped cookie cutter and get those crusts off (what is it with kids and bread crust?)!  Make a little target to sit atop a cup of fruit- Cupid's arrow can hit dead center on the target. Silly and fun is where it's at and they will be delighted when they see this lunch paired with some awesome Hershey's Conversation Kisses!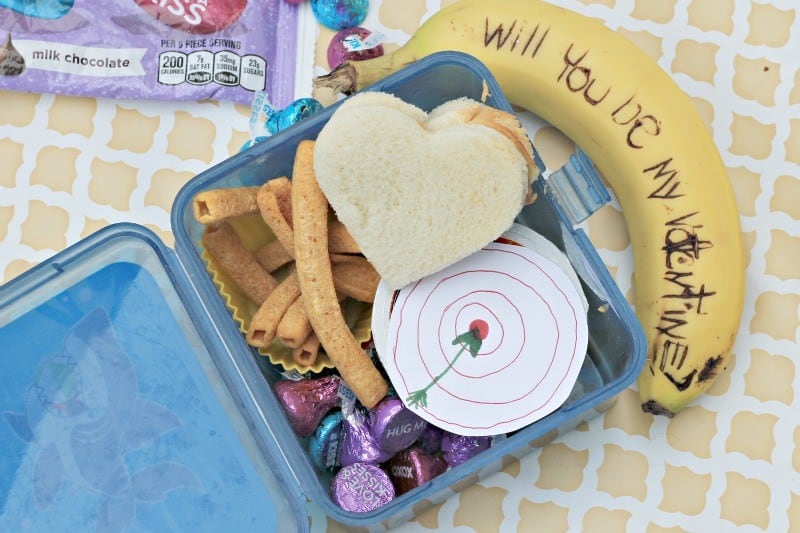 Find more great ideas over at Celebrate with Hersheys!