This is a sponsored post written by me on behalf of Meow Mix®. All opinions are 100% mine.
My friend Carrie shared a photo of a poster her 10 year old daughter made about how smoking harms cats, and it was about the cutest thing I've ever seen. When my Junior Girl Scouts chose their service project to earn their Bronze Award last year, they wanted to help cats. Kids love animals. They love helping others, and that includes animals. They understand that there are so many cats in shelters and in the wild because people don't spay or neuter pets, and there simply aren't enough volunteers to welcome each and every cat into their home/facility/program.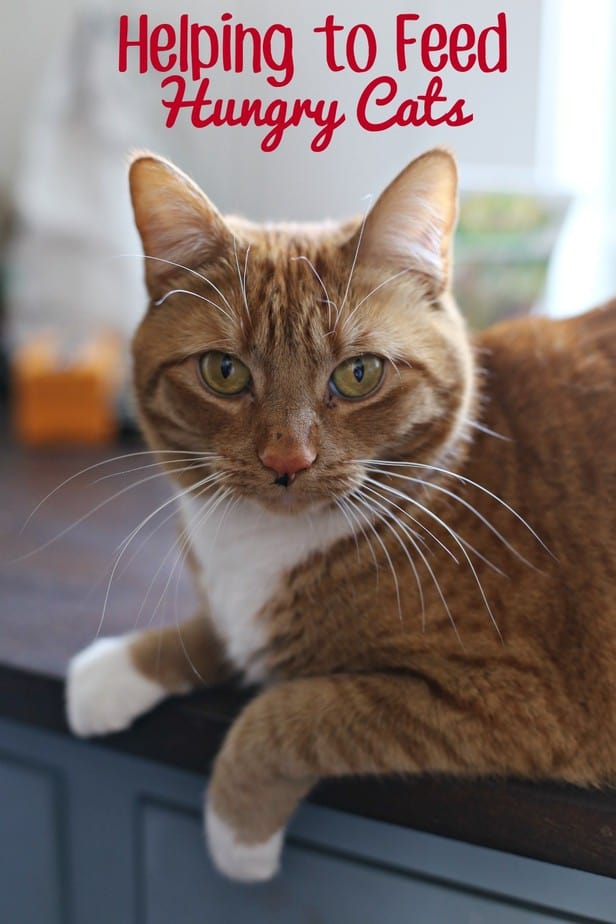 It's not the cats' fault they are running around, and while it may not be 'our' doing, I feel like there are really easy ways for us to help support those who are working to help these poor animals. We adopt our pets from shelters and rescues- my husband's first cat was Raistlin and she was found thrown in a dumpster. All of our cats who have followed were adopted from local rescues or shelters. So when I was approached to share with you all about the new donation program Meow Mix® Heart Healthy + Oral Care has started with Sam's Club called Save.Give.Love. I was quick to accept. We have a cat (Rosabeth, aka Rosie, Rosiepants, Kitty, Rosabeast when she's cranky) and she is a big part of our family- without a shelter or others doing what they could to help to feed hungry cats…we'd likely not have her.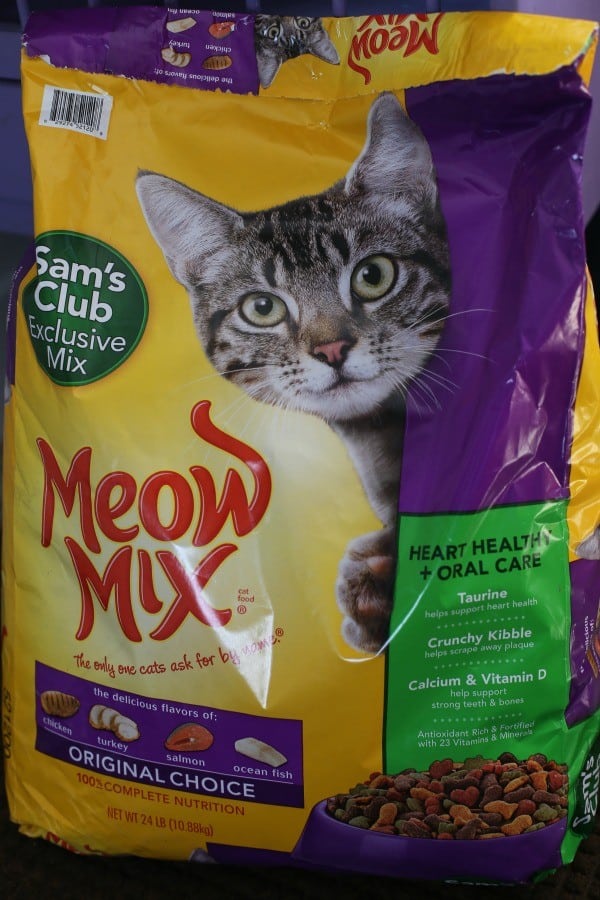 For every bag of Meow Mix® Heart Healthy + Oral Care cat food purchased, Meow Mix® Heart Healthy + Oral Care will donate a serving of food to a shelter cat in need*. Cats and kittens alike love the flavors of Meow Mix® Heart Healthy + Oral Care. I remember we tried so many foods for Raistlin years ago and the only food she'd eat was Meow Mix®. No other brands. She'd dump the bowl and walk away! This product is antioxidant- rich with 23 essential vitamins and minerals, including taurine to support a healthy heart, plus calcium and vitamin D to help support healthy teeth and bones. This is a Sam's Club-exclusive mix with a low price of $14.98 for 24-lb bag. A serving size comes to .49 each- that's less than a cup of coffee and you can feed another cat while you feed your own. 🙂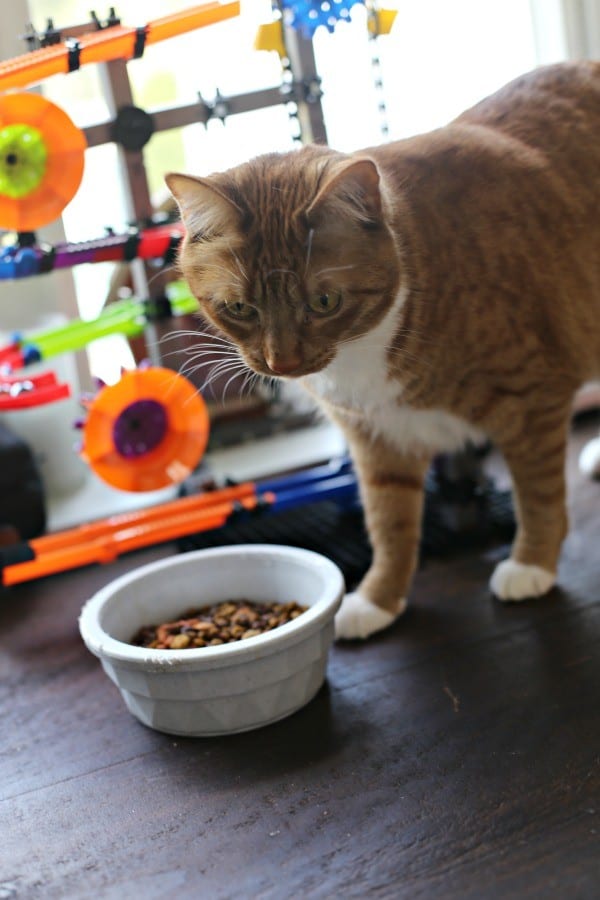 Even if you don't have a cat, or your cat eats a different kind of food- why not buy a bag and donate to a local shelter- you'll also be getting more cups of food donated to feed even more hungry cats. That's a great way to do more for your money, and to help cats in need!
*Disclaimer: Meow Mix® will donate up to 2,000 cups of food over 8 weeks.
Share pics of your kitty with the #ClubMeowMix hashtag on social media and you might just see your cat featured on SamsClub.com!