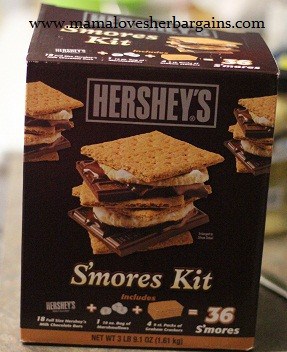 Summer is here and with summer, comes camp.  Many of my fondest memories from childhood are from my summers spent at Camp Nokomis, on an island on Lake Winnipesaukee…many of my dearest friends are friends I met at camp.  Camp is something I truly believe everyone should have the chance to experience- whether just a few days or full summers, as I did.  This week, I'm excited to announce that I'm a camp counselor for HERSHEY'S CAMP BONDFIRE– and like most camps, even this camp has a theme.
The theme of this week is "STRIKE UP A STORY" and I want to share with you a few tips that have helped me and my family and friends to strike up a story.  Pulling out photographs is a sure-fire way to get some conversation going- and it doesn't matter if they are photos of ancestors, or recent photos- sharing what you know about each photo is a great way to strike up a story! 
Sharing one specific memory is another way to strike up a story. At our own personal "Bondfire" we had a few weeks ago, I said to my older daughter, "do you remember how silly mommy looked when the water spilled on the couch onto my pants?" which of course she remembered, but then we were remembering all kinds of silly moments our family has shared.  Striking up a story can be easy, silly and fun!
Since we had friends over for our Bondfire gathering, we wrote down some conversation starters on slips of paper, and drew them from a hat.  The kids and the adults alike had so much fun making up stories to go along with what was written on the paper!  One paper read… "Sometimes when I go to the beach, I like to bring a pail so that I can find……" which led to everyone sharing beach memories.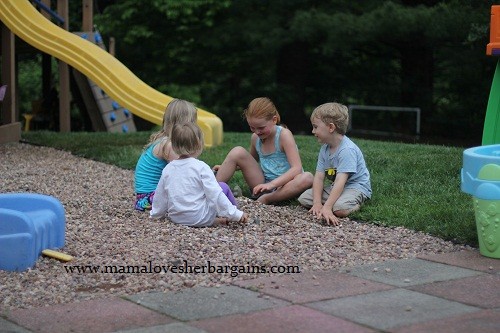 The friends we had over happen to also be the family of my older daughter's best friend, and it was almost a magical moment even for me when I asked my daughter later what she thought the two of them would remember about the "Bondfire" even years down the road.  "Burying carrots and tricking you guys into thinking it was broccoli!" is what she said!  Our party went several hours past what we'd planned, and the kids had all kinds of fun adventures, in between bouts of thunder and rain- but burying plastic play food to trick the grownups is the thing that stuck out the most.  (image, burying play food)
Of course, having a bondfire and sharing (and making!) memories over some Hershey's S'mores is always a great way to Strike up a Story!
5 Tips to  STRIKE UP A STORY 
1. Family photos…you never know what looking at photographs will spark for a conversation
2. Talk about specific memories- what was the silliest thing you remember so and so doing? 
3. Write it down…write down topics on paper.  Toss them in a hat, and draw one.  
4. Start the story while it's happening.  Talk about what you think you'll remember most about the event years down the road- and write it down!
5. Make some Hershey's S'mores (Hershey's bar, graham crackers and marshmallows ) together!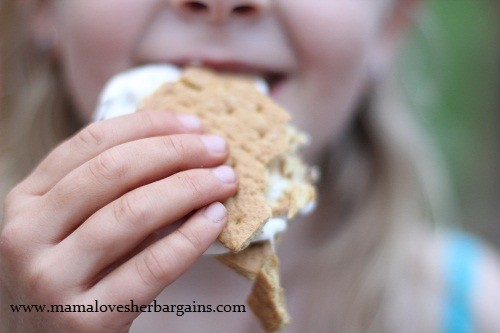 When making Hershey's S'mores, I find it best to always be prepared.  Hershey's even makes a kit you can buy with everything you need to make 36 S'mores.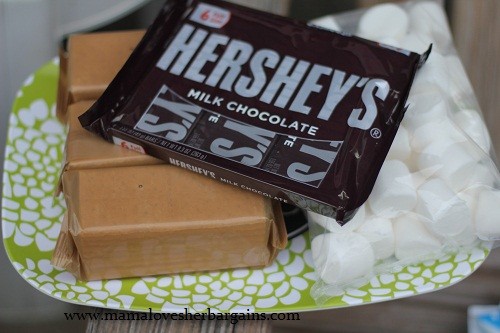 You'll also need a source of heat for your S'mores cooking- I myself prefer a fire, in a firepit or campfire.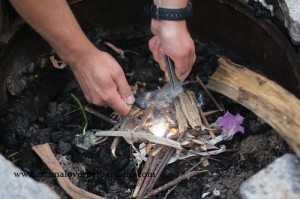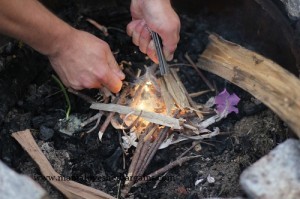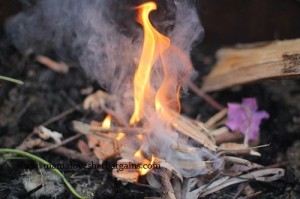 I put all pieces of the S'mores on a tray, along with a pack of baby wipes and a bag for trash, and bring it to the area we're cooking.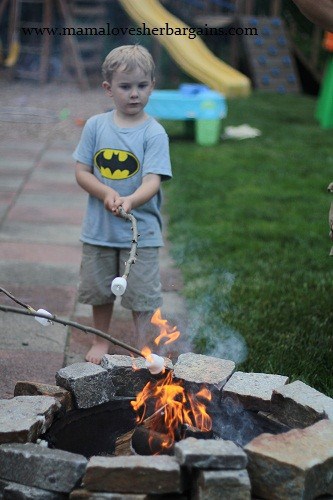 Marshmallows are best roasted on a long stick, and I'll leave it up to you if you want them golden brown or burnt to a crisp.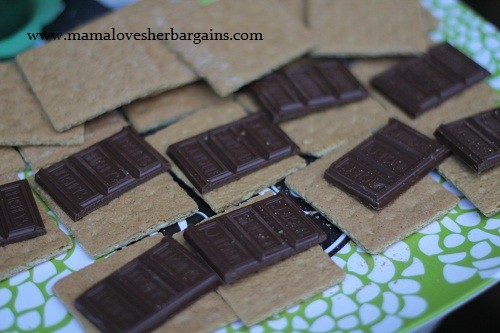 Have your chocolate laid out on top of the graham crackers for optimal ease of assembly- what fun is it to make that marshmallow just as you like it and then have to wait for the rest of the S'mores?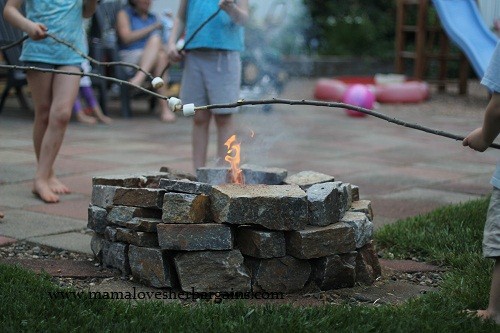 Once you get that marshmallow on, try to wait 20 seconds.  Hard, I know, but the melty goodness of the chocolate interrupting the marshmallow will make your tastebuds thank you.  
 Don't forget to keep those baby wipes close by for sticky finger washing!!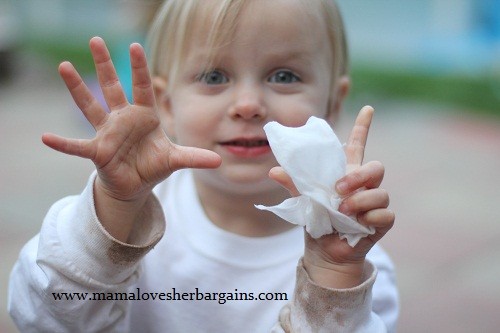 Check out my Pinterest Board for HERSHEY'S CAMP BONDFIRE for some fun activities! Don't forget to visit Melissa,  from  The Staten Island Family, who is my co-counselor for this week's Bondfire!
"This post is part of my participation in the Hershey's Camp Bondfire campaign. All opinions expressed are mine."