I was invited to a crafting event with Driscoll's Berries a few weeks ago. Due to timing and distance, I wasn't able to attend, but I was invited to participate in the program in a cyber kind of way- I received coupons and a gift card to purchase supplies to make my craft at home instead of at the event.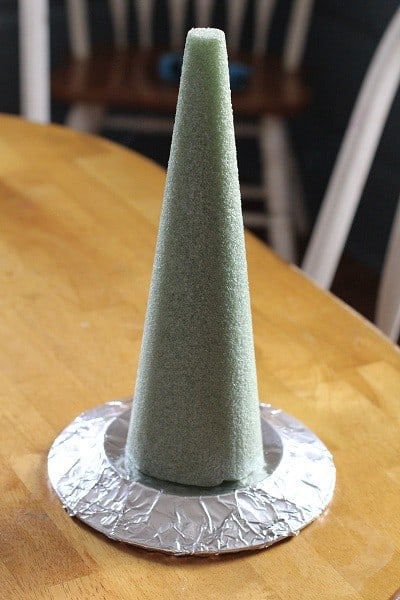 I had plans to make a beautiful fruit tree centerpiece for our kitchen, with 3 trees situated on a foil plate. My 5 year old was heartset on helping me and so I modified my plans for a 5 year old to help and we ended up with 1 blueberry tree on a foil plate. It's nothing fancy, but it's sweet, it's simple, and we feel like it's very festive. I think it's beautiful, and so does my son!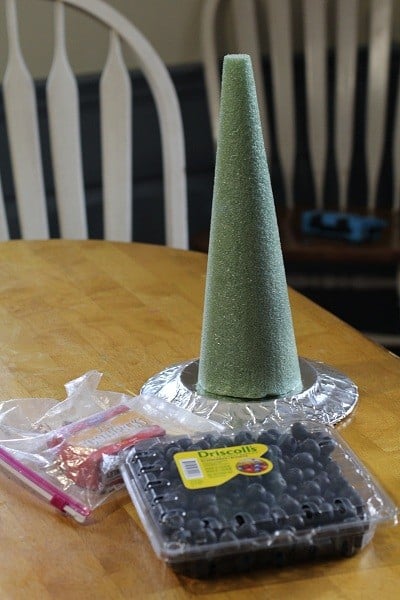 Using foods for decor can be fun- edible centerpieces on the table add a fun ambience. It's also a space saver! AND it smells great- especially with berries.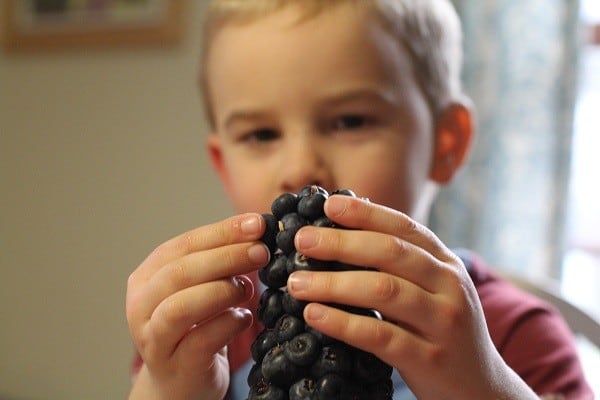 I think we're going to do this again on the 15th for my mother in law's family holiday party- with strawberries, raspberries and blueberries. It's a fun way to add some more fruit in, and definitely something different! I think we will cover the "trees" in foil first – I don't want to eat off of styrofoam.
So how did we do?