Kmart And Sears Want To Know: What Is Your Holiday Decorating Style?
'Tis the season to be jolly! Fa la la la la la la la la!"  What does jolly look like in (or out of) your home? Have you decorated for Christmas yet? While some people are procrastinators, others have had their decorations up since Thanksgiving. Decorating for the holidays is a tradition like none other—from decking the halls to trimming the tree—every family has its own unique way of getting their home ready for the season. My family falls just about in the middle of the two; not too early but not too last minute either. (Not like some in my family who don't have a tree yet, and I'm not naming names or anything but you know how you are!) The folks over at Sears and Kmart recently conducted a survey about the different holiday decorating style people have and here is what they found:
1 in 4 Americans will begin to deck the halls one month before the holiday.
41 percent of Americans defined their signature design as "classic," followed by "colorful" (37 percent) and "vintage" (12 percent).
More than half (58 percent) of participants felt the most essential decoration for the holidays was the Christmas tree.
Nearly 25 percent of Americans choose decorating as their favorite holiday activity, with listening to Christmas music and shopping as other favorites.
This post is part of my participation in the Kmart KClub Blogger program. Opinions are my own.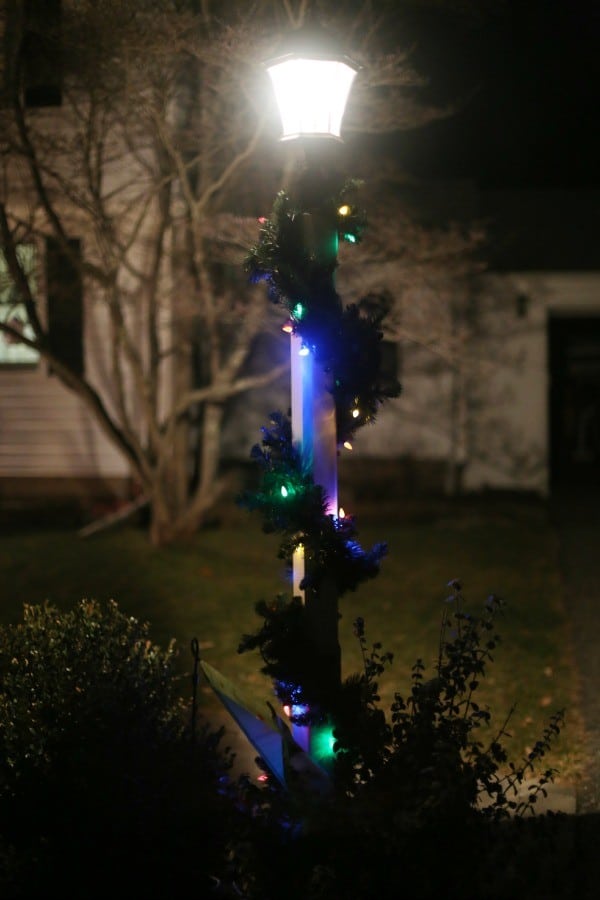 For myself and my family, the tree is definitely a main focal point of our holiday decorating. Our style is more on the classic side with some color thrown in there and all that power shopping is for sure at the bottom of my things I enjoy doing during the holidays! With the holidays are right around the corner, no retailer is better prepared to help you deck the halls than Kmart. Your house will be the jolliest on the block with a wide selection of lawn ornaments, inflatables and more. I needed a few last minute decorations for the house, so I headed out to Kmart and got myself the sweetest little inflatable and a pre-lit garland for our walkway lamppost.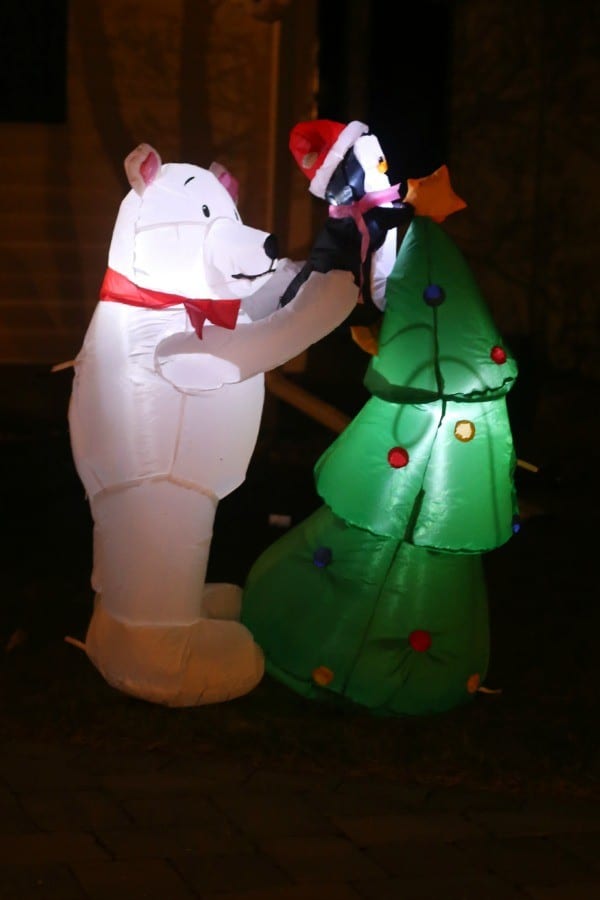 To celebrate the uniqueness of this holiday tradition, Sears and Kmart are launching the Best Dressed HomeSweepstakes to capture how you and others across the US are decorating. Between 11/17-12/26, visit http://bit.ly/BestDressedHomeSweeps answer the poll questions and upload a photo of your home decked out for the holidays for a chance to win Shop Your Way points. 60 people will instantly win $50 in Shop Your Way points—you can enter daily and there will be 1 grand prize winner will win 1 million Shop Your Way points! So, for all of your holiday needs, Kmart has you covered! So what are you waiting for? Get over there and take advantage of their great selection and great prices!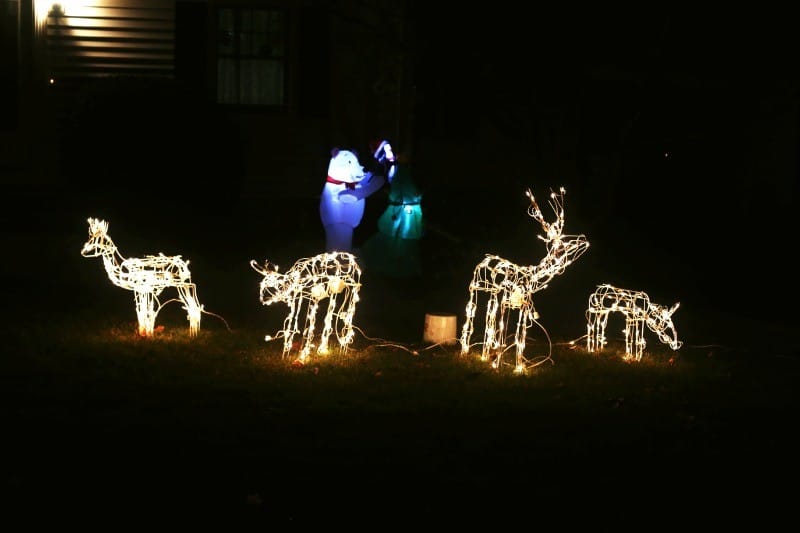 The reindeer in our yard were originally from Sears, maybe 10 years ago?  They've lasted oh so long and we got them for such a great price. They are totally part of our holiday tradition.  Please note, this all looks so great with a little snowfall on it.
What's your holiday decorating style?