I love to add something special to my gift wrapping.  Sometimes it is a simple piece of pine or berries, other times I tie a little ornament on, but this year I've made a simple Ribbon Christmas Tree for my packages.  Well, actually I made lots of them for my holiday gift giving.  They are so easy and so sweet.  Those on your gift list will feel like they're getting a gift on their gift!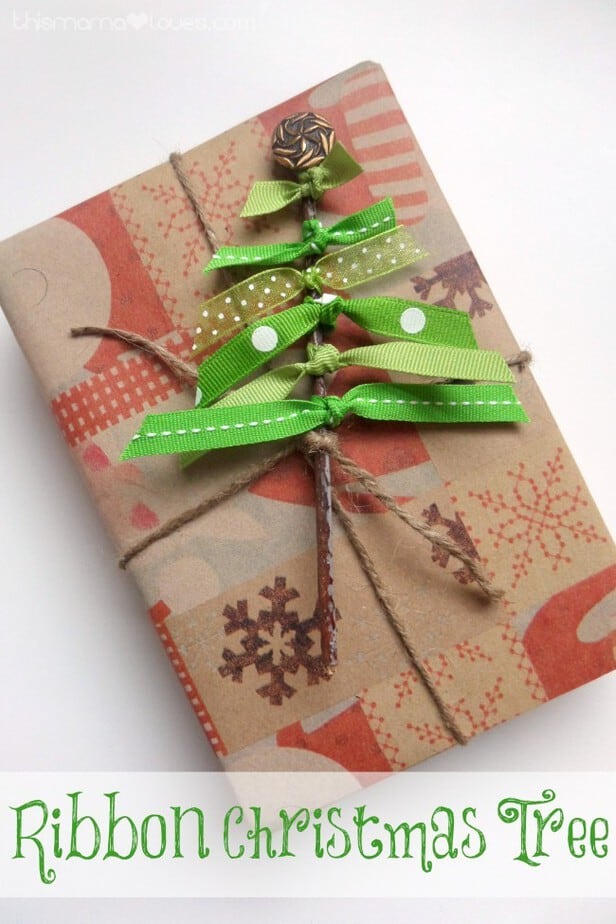 Ribbon Christmas Tree
Supplies:
twigs
ribbon – I used 4 different colors/prints of green ribbon 3/8″ wide
buttons
glue gun and glue sticks
scissors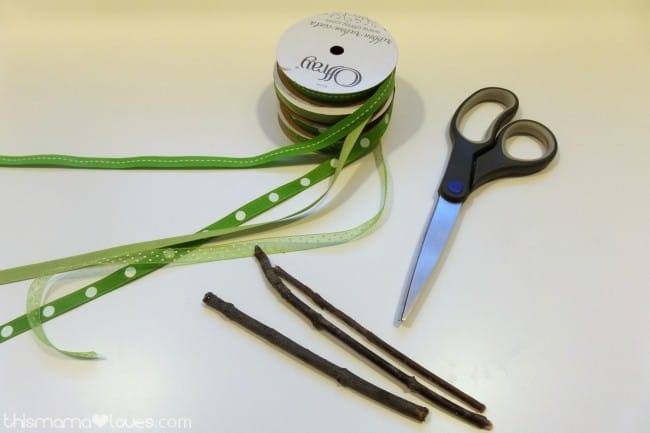 Instructions:
Begin by gathering twigs and cutting them to length.  I used twigs that were fairly thin and approximately 6″ long.  I liked the look of the twigs being crooked and having some knots for a more natural look.
Cut 2 piece of each color/pattern of ribbon approximately 4″-6″ long.
Starting 2″-3″ from the top, begin tying the ribbon onto the twig, alternating colors and leaving about 1/2″ in between.  You can glue the ribbon in place or simply knot it.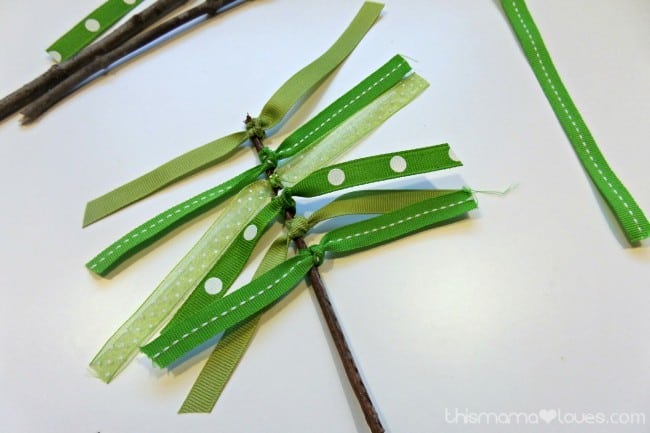 After your ribbon pieces are tied onto the twig, use your scissors to trim them on an angle from the bottom to the top.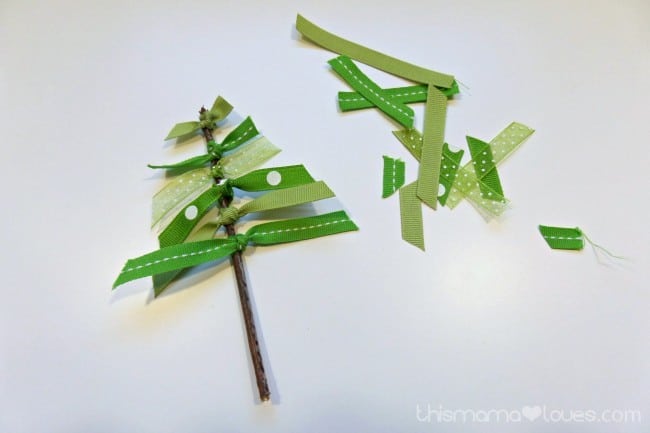 When the ribbon is trimmed and resembles a tree, use the hot glue gun to add the button to the top.  This will be the "star" on top of the tree.  I found these really great vintage buttons at a thrift shop.  The gold color and design even look like a star.  If you don't have the right buttons, you could use yellow ribbon tied in a tiny bow instead.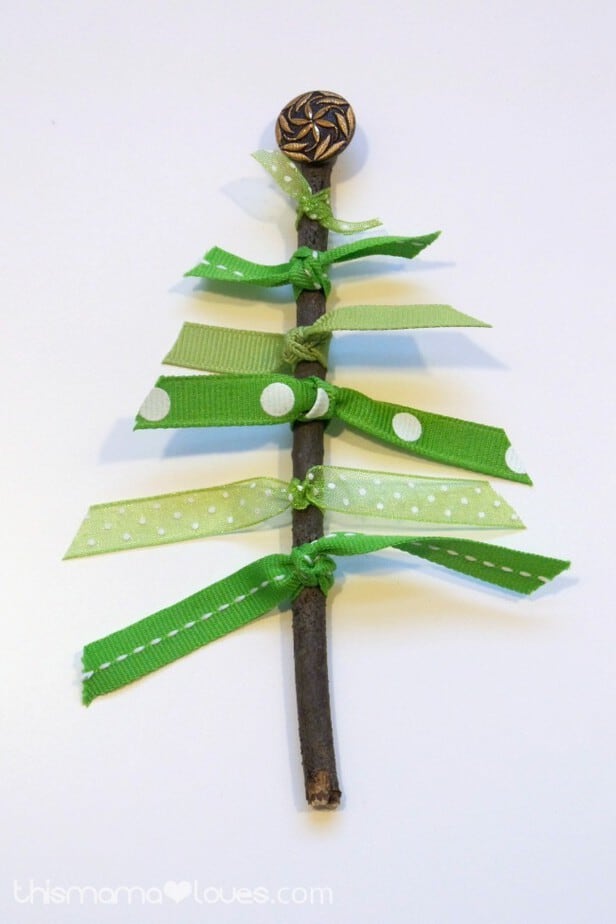 There are so many things that these sweet little trees would be great for.  Not only can you tie them to packages, you could add a string and hang them from your Christmas tree or add a magnet to the back for a cute holiday refrigerator magnet!
Do you add anything special to your holiday packages?